The Only New Year's Resolution Worth Keeping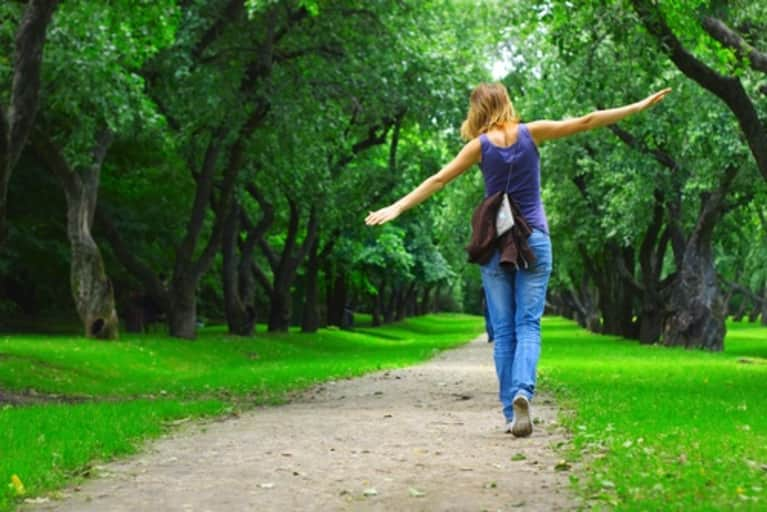 It seems like ever since I had a kid, New Year's kind of sneaks up on me. We head full speed into Christmas, running in seven different directions and then all of a sudden I look up, and BAM, it's New Year's Eve!
The luxury of dreaming up nine new ways to lose the same ten pounds has lost its charm and as much as I'd love to commit to something cute, like writing in my journal daily for 365 days, I'm learning to keep it real.
That said, I'm going to share my resolution with you, because it's not very complicated and yet, it may just be the hardest thing to do.
Be kind to me. 
What does it mean? Well, for me, it means a few things specifically that I'll share with you. Maybe some of these things apply to you as well.
Appreciate my body. 
It wasn't until I learned to accept my body and show kindness to it, that my body returned the favor and released its excess weight. After almost 20 years of yo-yo dieting, I'm done. I want to continue this with determination in 2013.
Feed myself with love and thought. 
Everything that goes into my mouth is a choice. I can choose to empower my body with delicious, nutrient-dense, whole foods, or I can choose to clog it up with poor quality products.
Allow others to help me. 
Especially now that I'm a mother, I tend to fall into that whole "If you want it done right, do it yourself" trap. It's OK to let others assist. Perfection is an exhausting goal.
Squash negative thoughts. 
Negative thoughts about myself and others don't add any happiness to the plate. I'm going to do my best to keep them away in 2013.
What will you do to be kind to yourself this year?