5 Ways To Make 2013 The Year You Reach Your Goals
January 4, 2013 — 23:11 PM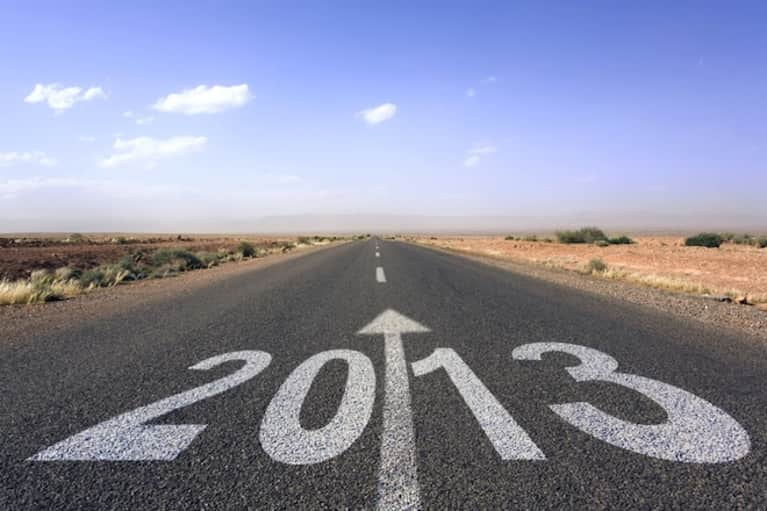 It's that time of the year again! When we all take a look at ourselves and think "I would love to be ______" or "I wish I could ______." We make such big plans and have high hopes for the new days ahead. "This year will be the year! This will be the year when it happens!" And then the days pass and we slip back into our familiar and comfortable habits.
Here are 5 ways to help you keep your New Year's Resolution: 
1. Treat each day like New Year's Day. 
There's a reason our goals start strong and then start to lose their gusto. During the first few days, our goals are fresh in our mind as well as why we want to accomplish these goals. Over time, this starts to fade if we don't continue to remind ourselves not just what we want to accomplish but why it is important to us.
Make everyday like New Year's Day by creating goal reminders on note cards and placing them around your home, car, and work space. On these cards list your goal but, also list what you feel you are lacking by not reaching this goal and how your life will be enhanced when your goal is accomplished.
2. Make it easy. 
So much excitement surrounds the new year that we start to believe it has the power to change us into a completely new person. Therefore, we end up setting these huge goals to reach. After we ring in the new year we are left with total exhaustion from all the holiday festivities and now we have these goals that seem to be more of a burden than a rebirth.
Make your goals more obtainable by writing down your ultimate goal and then dividing it into three smaller steps. Let this year be step one, next year can be step two, and so on. And if you're thinking "No way, that will take too much time!" remember, slow and steady wins the race!
You are more likely to be successful with your changes if you have gradually woven them into your lifestyle verses one day completely changing everything about the way you live in order to make your life fit the goal.
3. Remember YOU set this goal. 
We make goals because, whatever the goal is, it's something that we think we don't currently have in our life. This means that to reach our goal and to make it part of our daily life we will have to work at it. Just by setting a goal we are committing to a fair amount of future frustrations, slip-ups, and disappointments.
Be ready for this and instead of giving up remind yourself that you set this goal for you. You believe that this will get you closer to the best version of yourself. Isn't that worth a little discomfort and hard work? YES!!! You are worth it!
4. Be specific. 
Know exactly what you are trying to accomplish and how you plan to do it. For example, if you want to start drinking more water, plan to drink a full glass of water when you get up each morning. Use the same size glass and fill it to the same height every morning. Otherwise, your beautiful and clever mind will find ways to cheat.
Such as, "Well, the big glasses aren't clean so I'll just fill this small one up twice." Which turns into "I'll drink this small glass now and drink the second one at night." And then you know what happens from here…you don't drink the small one that night and then somehow drinking a glass of water in the morning disappears and you start thinking, "There's water in this soda…right?!?!" and so on, and so on.
5. Take responsibility for following through. 
You are the only one who can take care of you and your body. There are no tricks or gimmicks that will do the work for you. You have the power and the strength within you. It's always there and ready for you to use when you are ready to accept that you can do it.
To quote Jon Kabat-Zinn, "No one can listen to your body for you. To grow and heal, you have to take responsibility for listening to it yourself."
For more tips on how to keep your resolutions watch this video with Gabrielle Bernstein and Jason Wachob.