5 Reasons To Love Dating In Your 30s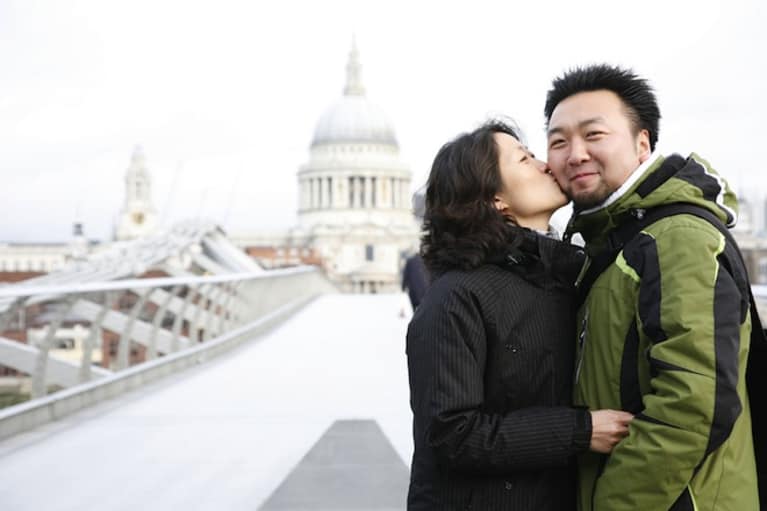 I spent my twenties getting an education, figuring out who I was in this world, and traveling. Who I am now at 36 and single is vastly different than who I was at 20. I've had good and bad relationships. In your thirties, your relationship with yourself evolves and that's a game changer.
Here are 5 solid reasons to embrace being single, and dating fearlessly in your thirties.
1. You've found sources of happiness besides romance. 
His whims and requests became my own because I wanted his happiness, which I thought equaled my own. In my thirties, I poured my soul into me. I know what my needs, wants, desires and deal breakers are and my happiness is a given when I come the table.
2. You stop playing guessing games. 
You have had enough experiences to know if you and the one that has caught your eye are looking for the same thing quickly. If you aren't, bid them adieu and well wishes.
3. You've worked through childhood stuff, jumped through career hurdles and you are strong.
Through the law of attraction, it states that you attract the same vibration of energy pulsating through you. When you are strong, confident, loving, open, and ready for all possibilities, your equal in dating will find you.
4. You've learned to love yourself. 
You not only know yourself, and have had time to cultivate who you are, but you love every last inch of the magnificence that makes you, you. No one can resist that! If you are not in that place yet within you, get there, it's essential!
5. You're more resourceful about meeting people. 
Lastly, in your twenties you find your significant others in bars, your college campus, fraternity parties and in your world as a twenty something there are always other single twenty somethings. This doesn't mean they are the right twentysomethings.
In your thirties, you have to be more resourceful about finding your match, which might sound grueling but it's quite the opposite. If you are doing things you love and are interested in what better way than to meet your equal in a yoga class, hiking club, or a cooking class.
Your thirties are spectacular. Embrace yourself, your wisdom that you have gained along the way and the beautiful unfolding of your dating life. Enjoy it and allow yourself to have fun and find the person that makes you feel rooted and soaring all at the same time.