5 Lies You Tell Yourself That Stop You From Reaching Your Goals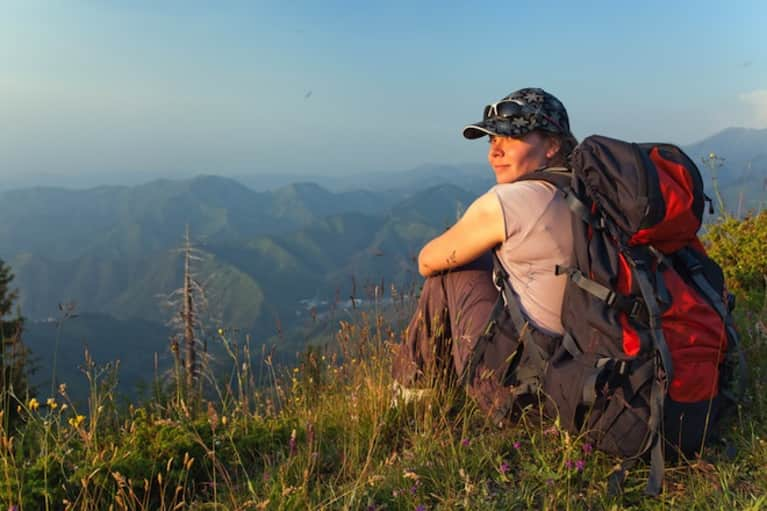 Dreams. Goals. Ambitions. Everyone has them. Even those who say they don't, are, in essence, setting a goal to not have them.
But what are you doing to reach them? And what's stopping you?
I have spoken to many, listened to their goals, dreams, ambitions, and I've heard the excuses. I want to provide you with something I'd like to call "The 180 Look," taking a 180-degree turn and thinking differently about what's blocking you from reaching your goals.
1. It's never been done before.
It's impossible. It's unattainable. No one has ever done it. Why do you think you can? We've heard these over and over.
180 Look => I challenge you to rise above this negative thinking. Tell this to Neil Armstrong, the first man to walk on the moon. Tell this to Michael Jordan, likely the most famous basketball player of our time; to read all of his records, you need some time. Tell this to Michael Phelps, who singlehandedly broke a 48-year-old Olympic record in 2012 by finishing his career with 22 medals.
2. I don't have the skills. 
Ever had someone tell you that no matter how bad you want something that you don't have the ability or the skills?
Stop listening! Many people disguise their jealousy as concern. Be able to differentiate between jealousy and sincerity.
180 Look => remember that skills can be learned, but ambition is more important. Examine your life. Look at your career, school, or day-to-day activities. Is this really the direction you wanted to take when you think about your future? If not, then keep searching, growing, finding your direction.
3. I'm fine where I am – if it ain't broke, don't fix it.
Albert Einstein said "The definition of insanity is doing the same thing over and over and expecting different results." Are you stuck in a career where you feel nothing is ever going to improve? Taking courses toward an education or degree and you feel it's not the right path? Sitting there right reading this and knowing that you can give more to the world?
Then CHANGE!
But remember, sacrifices may be required.
180 Look => I heard someone say once that HR is not going to determining your career. This is no negative comment about HR, but instead a reminder that your career and futures depends heavily on the decisions you make for yourself. It is important to periodically examine where you are in your career and change directions if needed.
4. People are right when they say I'm just dreaming. 
It's important for everyone to examine if they REALLY want the goal. Weigh the options, evaluate the pros and cons, and if you still feel it's where you want to be, get started!
180 Look => Is there a perfect world? Probably not. But you surely can find a way to enjoy your life and dreams. Evaluate and determine if you need more experience or training. Lack of skills or experience should motivate you to build them. If your goal is related to your career, it's always beneficial to seek something in which people will pay you!
5. No one will ever support me. 
As Steve Jobs once said, "Your time is limited, so don't waste it living someone else's life. Don't be trapped by dogma – which is living with the results of other people's thinking. Don't let the noise of other's opinions drown out your own inner voice. And most important, have the courage to follow your heart and intuition. They somehow already know what you truly want to become. Everything else is secondary."
180 Look => Wouldn't it be great if everyone you knew gave you their full support for all the things you do in your life? I have bad news: it won't happen. Even the most accomplished people on the planet have had to rise above adversity, disbelief, non-support, and criticism.
Never let someone else's opinion or criticism keep you from doing something you truly cannot stop thinking about. Prove yourself to those who don't believe and show them it can be done.
I challenge you to never give up, and if you really want to accomplish something, then set your path, and begin. A journey of a thousand miles begins with a single step.
Start walking!