How To Figure Out What You Want Out Of Life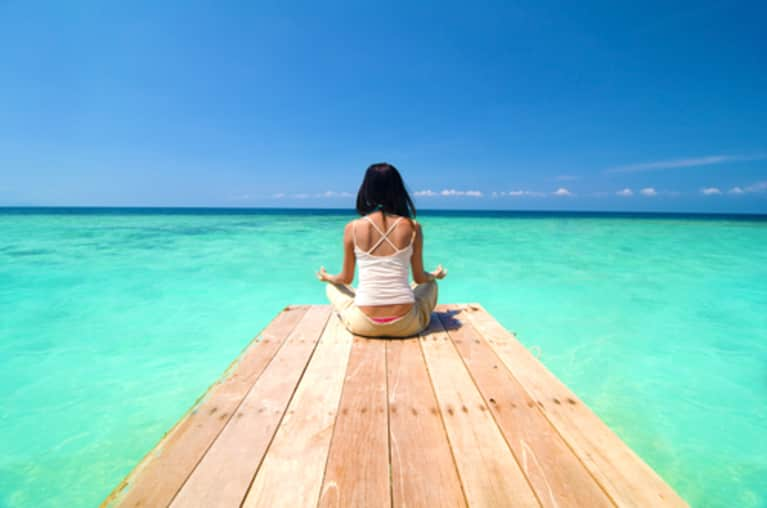 You may have heard friends talk about creating vision boards or attending manifestation workshops, both which aim to help people achieve their goals or life dreams.
But what do you do when you aren't even sure what it is that you want out of life? 
Read on to discover some simple but powerful exercises to fire your imagination and engage your heart and soul as co-creators in your future.
Although these exercises can be broken apart and done in individual sessions, if you do break it up, be sure to begin each session with a 20-minute meditation.
If you are unaccustomed to meditation, you don't have to make this too difficult. Simply sit on the floor in a basic cross-legged position with your hips raised by sitting on a blanket or cushion.
If that posture is too intense for your knees, then you can relocate to a straight-back chair, grounding your feet solidly on the floor. In either case, place your hands on your knees, lengthen your spine, roll your shoulders down your back, and close your eyes.
After this, simply observe your breath for the duration of the 20-minute period. When you notice your mind has wandered off, as it will, simply return your attention to your breath. This simple but effective practice will help prepare your mind and open your heart for the exercises ahead.
After your meditation, open a spiral bound notebook or word processing program on your computer. If you have an active journal, you can also place your writing in your existing journal.
Begin by answering the question, where do I want to end up? 
Answer this question three times, building out an answer for all of the following time frames:
Six months from today
One year from today
Five years from today
If you find that you have difficulty with this question, you may find it helpful to draw a picture of where you want to end up at the five year point. This picture can be as abstract as needed and you can utilize symbols only known to you. Feel free to use color or simply use the pen you have in your hand. This picture is for your eyes only and no drawing skills are needed.
Drawing has a way of freeing our mind and moving us from the analytical, critical brain into the more intuitive, creative brain. Once you've finished your drawing, move back to the questions, perhaps even beginning with the "five-year-out" period.
Whenever our action is required further down the road, we may feel freer to commit. And, in any event, you are not really committing to action at this point. You are simply allowing yourself to dream; dream big.
The second step is to list five concrete, specific steps you can take that move you to the "where" you provided in the earlier exercise.
List five separate steps for all three time frames if possible. If you are a more visual person, you may prefer to create a detailed timeline to making a list, still including specific actions to take along your timeline.
Once you have this all committed to paper, you may begin to feel the fear of failure already rising within you. It is fear that keeps us from moving forward towards the fulfillment of dreams and goals. To counter this fear, write down some life experiences that you've already come through, which took inner grit and hard work to accomplish. You can certainly write about as many past experiences as you want—but try for at least three. At this point, it is also helpful to write down five qualities that you already possess that will help you carry through on the steps and actions necessary towards achieving both your short-term and long-term goals.
Finally, you can now create a vision board, to help you in realizing the manifestation of your dreams.
Vision boards are simply a collection of words, drawings, and pictures from magazines or books that are drawn or pasted onto a piece of paper or even a canvas, easily purchased from an art store. I have even started to create virtual vision boards on Pinterest, by creating a private board and "pinning" images from the web that represent my goals onto the board.
Once completed, keep your writing exercises accessible.
Review them at least once a month to make sure you are taking the steps and actions needed towards achieving your goals. Finally, note that our life visions tend to change with time and so it's helpful to engage in this practice at least once a year. I like to use my birthday to reevaluate my goals but the New Year works well, too.