Why It's OK To Dream Small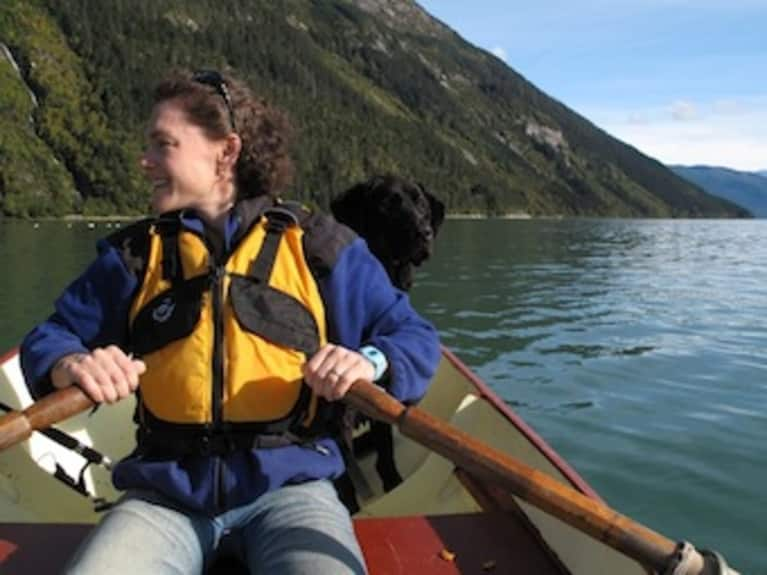 Dream small. That is my big message.
Dream big!
Live big!
Reach for the stars!
These are the messages that advertisers bombard you with. This, in itself, ought to make you wary.
After all, these are the same people who have been trying to sell you disgusting food and crappy consumer products since the day you were born.
Let's try the opposite: Dream small.
For example, I do not dream of a high-powered career. I do not want to work long hours and jet all over the world to have important meetings with big shots and rake in executive pay. Air travel gives me indigestion. Even first class. I would miss my kids (and my dogs.)
Here is my small dream: I want to look forward to going to work because the work I do and the people I see make me feel good about myself. I want to finish the day early, go home to my family and sleep eight hours a night. I'd like to make a living, too.
Now, I am not saying that you should settle or be happy with what you've got. I am saying: think about what you really want. Not what the advertisers say you should want. Not what other people want for you. What YOU want.
I dream about a small house. I don't want a mansion with the pool or a House-So-Beautiful apartment decorated like a photo-shoot. That is just a lot of stuff to worry about. I dream about something comfortable and affordable, something that can be a home and not a burden.
I don't care about being the most popular person in the world, about being invited to swanky parties, about having rich or famous friends. My small dream is to have just a handful of really good friends. People whom I like hanging out with, and who have fun spending time with me.
Forget exclusive nightclubs, expensive restaurants, high heels on the red carpet; I have this small dream that I get to go to bed every night with the person I am in love with.
It's okay to dream small. It's okay to dream about putting your kids to bed happy instead of winning the Nobel Prize. It's okay to balance the checkbook and leave Fermat's Theorem for someone else. It's okay to make the checkout girl smile and not write a screenplay.
I don't think they are ever going invite me to be a commencement speaker, but I am okay with that, too.
Dream Small.
Try it for yourself.
(Start small.)