How To Deal With The Fact That We Live In Violent, Troubled Times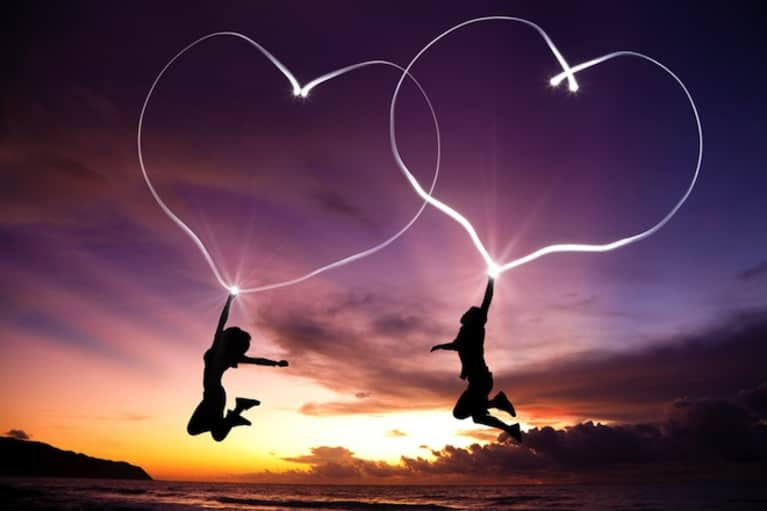 Recent news events have shaken the human race to its core. Sometimes it feels like the world is ending. From the political climate, to the environment, to terrorist's attacks and shootings ... can you feel it? Can you feel the heavy energy?
We can choose to be positive in troubled times or let the darkness depress us. It seems to me that many are choosing the latter, even if only subconsciously.
You are not alone. The world is going through a huge transition right now and we have a choice. We can choose to embrace each other or to push each other away. You don't have to go to the darkness. There is a way to choose love and light. As Martin Luther King said, "when you throw hate at hate it just makes more hate."
It's important to feel your feelings, but quickly move out of the vibration of low energy ones such as hate, anguish, and fear.
Here are tips to help you weather your feelings about recent tragic events: 
Feel your feelings. 
Allow yourself to feel whatever comes up for you, but release it soon after you feel it. It's important not to overeat, over drink, or overwork to numb your emotions. Instead, let your feelings be your guide, but quickly move towards a loving vibration. Now more than ever, it's important to raise your vibration to connection and love.
As John Lennon and Yoko Ono said, "Don't hate things you don't understand." Just because we don't understand it doesn't make it wrong. In the metaphysical sense there is no right and wrong. We all have to trust the alignment within ourselves and our own heart.
Avoid fear-based, reactionary media. 
A majority of us feel overwhelmed and frustrated because we're letting the media consume us. I consciously choose to turn off my TV and avoid listening to media because fear-based reactionary stories are all that is painted on the screen. If you're looking outside of yourself to find a connection, to find validation, or to find hope, you will not find it. You must look inside of yourself and connect with your true essence. You, and only you, have the power to feel peace and love.
To find peace, accept that you cannot control everything.
There is a plan greater than ours. I have always recognized that the universe works in mysterious ways. Sometimes things happen that I don't understand, but I trust and I know that everything happens for reason.
Adopting this mindset can help you feel a little more peace in the chaos. Think about your own life in the past, when something happened that you didn't know about ahead of time or didn't expect like a divorce, disease, or a layoff. When it happened it didn't make sense, but in looking back you realize why. Perhaps it led you to greater love.
Turning to love instead of hate, choosing love instead of fear, will be the only way through this tough time.