I Don't Actually WANT To Think I'm Great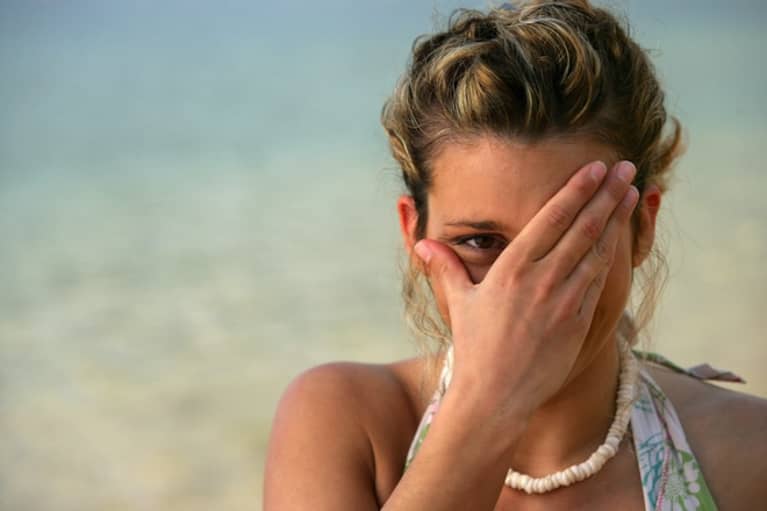 We all dislike hearing sharp criticism, but it can also be hard to hear praise.
At the Handel Group®, it's that time of year where all of us coaches get together and acknowledge the things we like about each other.
It was my turn a few weeks ago, and I listened for ten minutes as some of my favorite people in the world told me what they admired about me.
They celebrated how eager and quick I am to learn new things, and how brave, tenacious, and resilient I can be in following what my heart tells me.
They told me that I was talented at speaking and teaching others, and brilliant at inspiring other people with the power of our methodology. They told me that I am a fundamental pillar of this company and utterly trusted.
It was a powerful ten minutes.
Praise is a beautiful thing, and so you would think that I was on cloud nine after this acknowledgment session. In many ways, I was, but another part of me was sharply uncomfortable.
And that's because I don't really want to believe that I am all that great.
I see this all the time with some of the students in my Stanford class: despite all evidence to the contrary, many insist on believing that they are pathetic frauds at science. The fact that they are Ph.D. students at Stanford, are performing research that will change the face of science, and have won prestigious government grants does not deter them from doggedly insisting that they are worthless.
How can such brilliant, logical minds really believe they are worthless, in the face of such overwhelming evidence to the contrary?
They don't want to believe that they are great, because it's a lot of responsibility to be great. 
Think about it for a minute. If you fully admitted to yourself that you were great, then you'd hold yourself responsible for a heck of a lot more.
And who wants that sort of expectation?
For example, imagine that you have two friends going out for karaoke. One is known for being a mediocre singer. The other is known for being a fantastic singer. Now, when the mediocre one gets on stage, there is no pressure. If she sings poorly, then it's no big deal; no one was expecting much, including her. But if she sings well, wow, it's a pleasant surprise and everyone is happy.
On the other hand, when the good singer takes the stage, everyone is expecting a stellar performance. If she delivers, then no one is surprised. It's business as usual. But if she, for whatever reason, does not perform well, then everyone is disappointed, including herself.
I have found that many of us would rather be the mediocre singer in this situation than be the talented singer, even if we don't openly see or acknowledge this desire.
We feel much less pressure if we have a lowered expectation of ourselves. 
And so we turn a blind eye to the abundant evidence that we actually are pretty great, because if we really were that great, then we would have to hold a higher bar for ourselves. We would have to deliver on the karaoke floor.
The problem with trying to be the mediocre singer is that then phrases start creeping into our vocabulary like "I don't believe in myself" and "low self-esteem" and "I beat myself up." What used to be a clever diversionary tactic takes on a life of its own, until you genuinely feel that you don't believe in yourself and aren't great. That isn't much fun. Much better to risk the occasional let-down on the karaoke floor and get to live in greatness.
Perhaps most detrimentally of all, refusing to acknowledge your own greatness means that you don't fully bring your talents and gifts to bear in the world, where they can do the most good. 
For example, some of my Stanford students don't brainstorm creative scientific ideas with their peers, or contribute fully in meetings and conferences, because they don't think that they have anything much to say. That is robbing the world, because they do have something valuable to say! It is a responsibility to hold yourself accountable for delivering greatness, but it's a responsibility worth taking on.
So, I cherish my colleagues' praises as encouragement and loving expectations. They know I am great, have done great things in the past and will in the future. It is a big responsibility, but I'm up for the challenge again this year. Are you?
What is your unique brand of greatness? Isn't it time that you acknowledged it?
Love,
Samantha