What I Learned From Being Homeless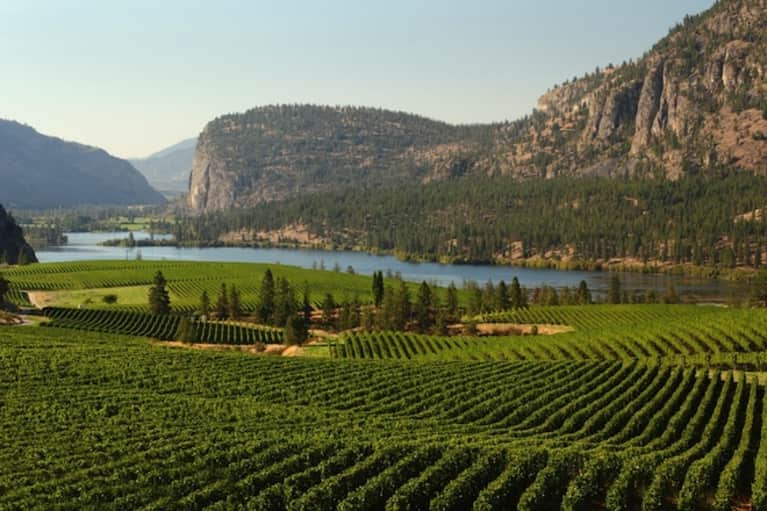 One month ago, I moved to a new town in the gorgeous Okanagan Valley, British Columbia from Vancouver. I felt it was God's calling. I had no reason to relocate to a new part of the world, just an intense desire to do so.
I had visited in the summer time and fallen in love with the landscape, the energy, the lakes, and the people. It's hard to explain, but I was completely drawn to this little town, I felt as though I was magnetized.
While planning my move, several miracles took place to make it happen, reassuring me of my decision. Within one week of deciding to move, for example, I found an amazing apartment and was offered two jobs: one at a beautiful healing center where I could start my spiritual and holistic health practice, and the other was a corporate communications job that I could work at any time of the day at home while I was building my practice.
Shortly after arriving in my new town, my plans began to crumble. Work was delayed due to reasons out of my control: my employer had his own health challenges to face and I understood that they took priority.
In short, I soon ran out of money, and I was hungry, having tried to budget my food for a couple weeks. I had no money and no food left, and I was scared.
I got on my knees and prayed to God.
I told Him I understood this challenge was to help me in some way and that I was grateful for it, but that even though in theory I trusted Him, I was worried and to please send me some help.
Later that day, my messenger arrived in the form of a Shaman lady I'd met in the summer. I'd gone outside for a walk, since being in nature always calms me. I looked up and there she was.
I opened up and told her of my struggles. She took me under her wing and showed me the ropes to surviving without money. She took me to a couple shelters and missions, got me signed up for three meals a day, the shelter gifted me a foam mattress, pillows, blankets and even a few sweaters to keep me warm.
I was looked after (as we always are) by the Divine. I spent two weeks receiving this kindness from the Mission.
In my previous city, I had fantastic apartment in downtown Vancouver, located within walking distance from all the hot and happening amenities, complete with a fancy purse, fancy shoes, a great job in product development and marketing at a natural health company.
But I was quickly brought to reality arriving in the Okanagan.
My first lesson was that of humility. Nothing material means anything at all, it's just an illusion. I'd always thought I was indifferent to the people I walked past on the street who were asking for money. But I am not, none of us are. We are all God's children and we all deserve to have hot food, kindness and loving support.
People were accepting of me right away and curious. Everyone was kind to each other and sharing stories was a treat. Perhaps that's why everyone was so accepting, no one was pretending to have it all.
One man was in a car accident and lost all of his memory between the accident and when he was 14 years old, he learned how to talk and be social again.
He wants to be a writer and he'd bring me in his stories each dinner and ask me to read them. It was sweet and genuine and it felt amazing to encourage him. I could tell he was not used to receiving praise.
I've always been kind, and see the positive and promise in everyone I meet, but living in downtown Vancouver, I had hurry sickness. I scheduled in the time once a week to volunteer with children but the other 6 days I was always in a rush walking to get from point A to point B, I walked by hundreds of homeless people in my years of living in the city but I never really took the time to stop and say hello.
Why don't we take the time to get to know one another? Why are we so quick to judge? When we judge, we are only truly judging ourselves and we are missing out on the experience of getting to know some truly amazing souls.
We are so blessed to live in North America, and to have places to go to receive meals, shelter, medical care if needed, etc. So many countries such as those Third world countries within Africa, Latin America and Asia are not so lucky. Mortality due to malnutrition is 60% of the total mortality rate in 2006 in one particular country in Africa.
People are suffering.
I don't believe in sharing negative stories, however I do believe in being conscious and aware of what is happening to our brothers and our sisters. My recent experience gave me just a splinter of a glimpse into what is like to be hungry and scared.
I have always been a spiritual person, I meditate daily, I have undergone my challenges, my trials and my errors in life, but I feel like I was asleep and now I thankful for another experience and I am awake and determined to make a difference.
I have a new calling. I have been asking God every day for the past year, What would you have me do? Where would you have me go, what would you have me say? And to whom? 
I believe God works through signs. It seemed everywhere I looked I would see information about volunteering abroad and the acts of inhumanity that were occurring. I saw facebook posts of children starving and dying from exposure.
Even on TV, the movies that would come on depicted whole towns being slaughtered and people dying on the side of the road and they showed the volunteers there helping people, educating and caring for them, being their voice.
I am currently researching agencies and am saving up to go and help in any way that I am guided. I'm still in the Okanagan, BC, but there are many amazing agencies worldwide that help place volunteers where their passion and their skills are best matched and I'm confident that Source will continue to guide me where I will be of most use.
The God spark is in each and every one of us, and starting with ourselves we can and will make a difference in the healing of humanity. I ask you to always look for the lesson in your experiences to ALWAYS be grateful for all that you are.
Listen with trust, love and confidence to your inner guidance. Be kind to everyone, for they are a part of you and you of them. I love you.