5 Ways To Live The Life You Want In 2013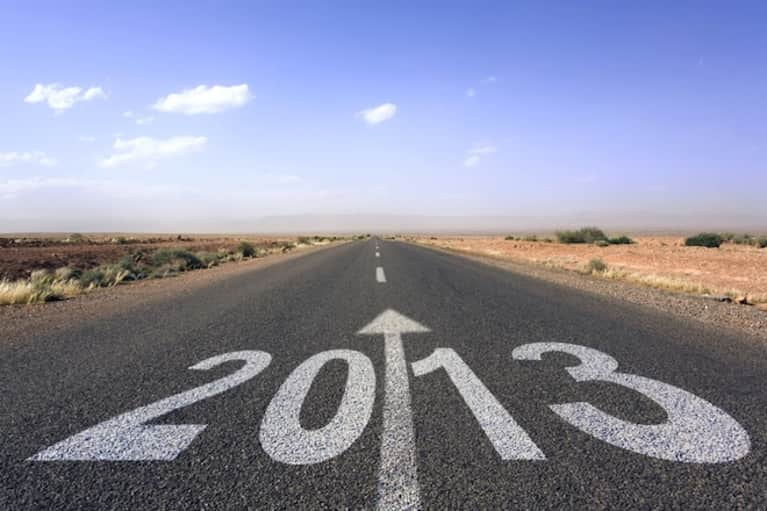 45% of us make New Year's resolutions and 8% will be successful in keeping them, according to a recent study from the University of Scranton's Journal of Clinical Psychology. A very gloomy statistic for sure and I totally get why.
We are all amped up in the beginning of the year to lose weight or spend less and then the New Year hits and we get distracted with other commitments and fall back into old habitual patterns. Well, there's hope.
Here are a few easy tactics to help keep the momentum of your New Year's resolutions going all year long: 
1. Write them down: Ask and you shall receive
According to Michael Losier's book the Law of Attraction, we attract whatever we give our attention, energy and focus to, positive or negative. Write your resolutions down, hang them up somewhere and tell the world you mean business! If you get really clear on what you want out of 2013, you can work with the Law of Attraction to make it happen.
2. Stay positive: The universe does not respond well to Negative Nancy or Ned
If you stay optimistic about your resolutions, the universe will support you. It may sound esoteric, but I promise you, I manifested resolutions of finding love and a fruitful career path because I stayed positive and hopeful through the most uncertain times in my life.
3. Meditate: Reinforce your resolutions daily
Now that your resolutions are in place, stay focused on them! For the meditators out there, take a few minutes each day to imagine yourself with that next amazing boyfriend or fitting into your skinny jeans. If imagery is not your thing, no big deal, use mantra recitation, which aligns with your resolutions, for example:
I look forward to having an amazing boyfriend
I look forward to losing 10 pounds
Sit and imagine your resolutions coming to life or do your mantras 3 to 5 minutes per day; if your mind wanders, no big deal, bring your focus back to your meditation.
4. Clear the fear: Be mindful of your blockages and tell them to take a hike
We are our own worst enemies in getting the life we want. Look at your resolutions and ask yourself, what has stopped you from achieving them in the past? Fear? Anxiety? Whatever destructive emotions arise, imaging sending them down a bamboo pole during meditation. Not a meditator? Imagine shedding your emotional gunk like a snakeskin during any type of physical activity.
5. Take action: One small step at a time
Writing, meditating and staying positive is only one piece of the puzzle, now it's time to take action. Pick one resolution and a really specific action item that will help make it a reality. Single and looking for love? Tell 3 friends you would love a set up. Want to lose weight? Get a gym date on the calendar with a friend.
Weekly, address one of your resolutions with one action item and you'll be amazed at the strides you can make over the course of a year.
Now that you have got an action plan in place to make those resolutions come true, I would love to hear resolutions and action items from the MindBodyGreen Community!
Best wishes for a happy and healthy new year!