5 Lessons I Didn't Expect To Learn In Yoga Teacher Training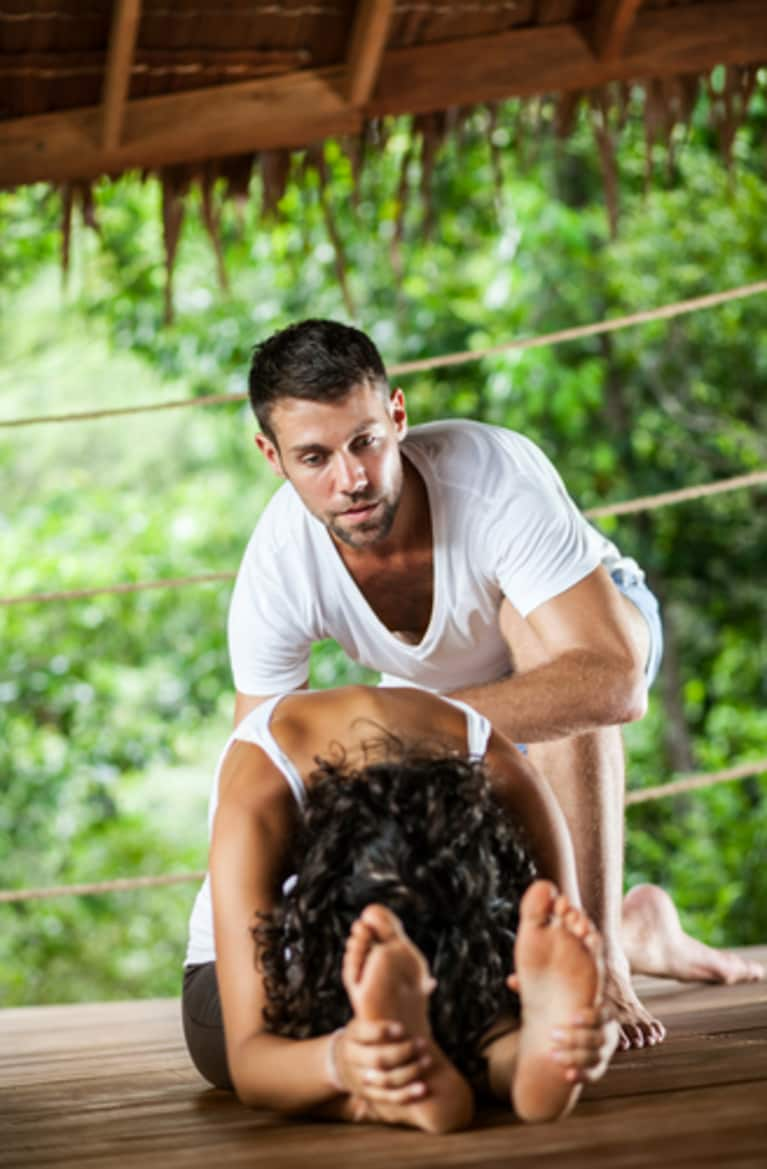 Yoga teacher training helped me grow in so many ways. Here are a few:
1.Break open.
Our amazing Teacher's Assistant, Caleb, said that the definition of a spiritual warrior is one who heads towards pain and invites it in, because they have learned to "break open."
For so many of us, when we are hurt, the first thing we do is close off, emotionally and socially, and build walls.
But if we can learn to break open, we can begin to learn not only about ourselves, but others; we can find beauty in vulnerability. I think this struck a chord with many of us in that closing circle.
2. Everyone is going through something. 
It was amazing to see 19 people take a 3-month journey together. At the end, once we learned our asana points and what the heck "klesha" meant, we were finally able to see the 19 different people, living 19 different lives, standing in the room.
Among us, we had gone through break-ups, deaths, and first pregnancies. So, often we forget that the people we meet are all going through their own struggles and triumphs. It's important to remind ourselves of this.
3. Work out your own stuff before you walk into the room.
This was a point that our teachers pushed over and over again during our training. You are sharing a special space with your students. Make sure you clear your negative or anxious energy before you walk into the room, especially if you plan on adjusting people. Touching someone is a very intimate thing.
Doctors check their own pulse before going into a room, so should we. Have respect for the fact that you may be transferring your energy on to your students, and vice versa.
4. Stillness is the hardest part.
Coming from a dance background, I have no issues flowing from one pose to the next, I love me some Surya Namaskara A, but ask me to sit still and it's the absolute worst; my mind starts turning. Lucky for me, yoga, by definition, is the calming of the "mind stuff."
It takes all of that flow to teach us to sit still and just be. There is no such thing as a past, or a future. The only thing that exists is right now, by the time you are thinking about "this moment" it is already the next moment. So, just be in the the moment that exists. Be OK with stillness and silence. Trust that it's where you are supposed to be.
5. Give without expecting to receive in return.
If the Sun ever asked for us to repay it for everything that it has given to us, we'd be screwed. Whether it's a smile, love, understanding, knowledge, a helping hand, a donation, a word of encouragement... just give.
***Thank you Caleb, Mia, and Eka for this irreplaceable perspective on the world. I love you.