So You Wanna Be A Yoga Teacher...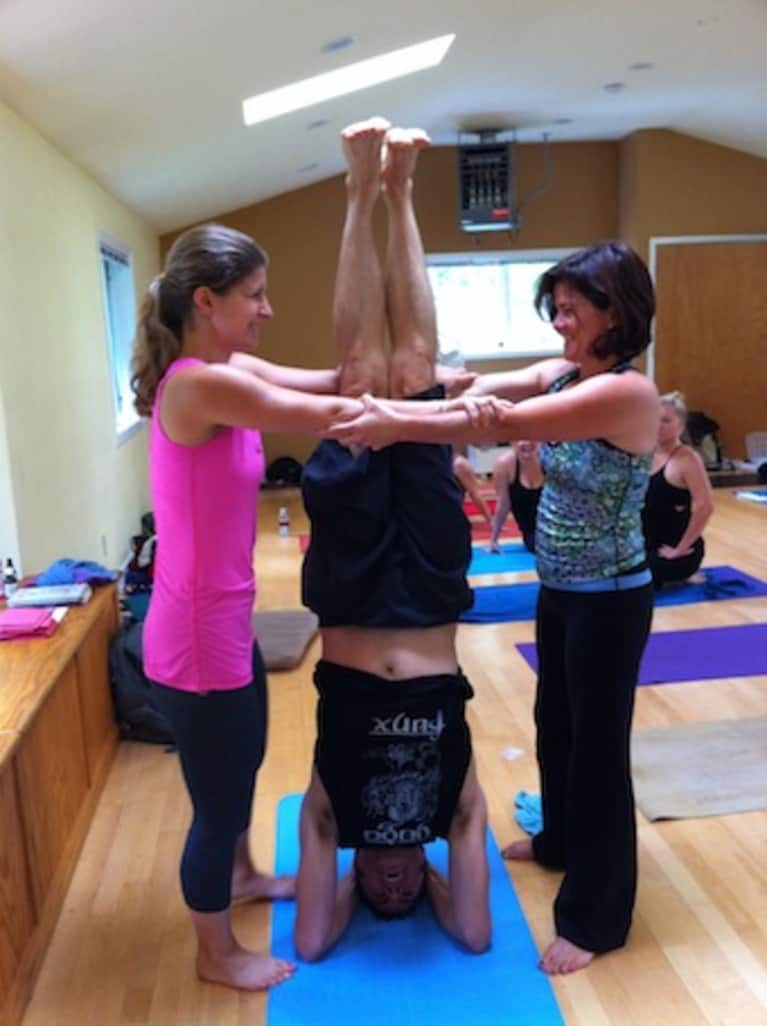 ... Do you also want to be an accountant, a personal driver, and a marketing manager? How about an event planner, a social media wizard, and a DJ?
Perhaps you've considered becoming a social worker, physical therapist, or even a lululemon model? Can you multi-task? Do you like people? Do you like people around ALL the time? Can you tolerate e-mails flooding your inbox that begin with "Namaste Beloveds," and end with "Love & Light <3 <3 <3."
Do you have a trust fund or a partner who will support you in your first year of making less than $15,000? Can you handle high highs and low lows? Do you live in a small town or a big saturated yoga city? Are you self-motivated, inspired, creative, and patient? Do you love yoga so much it hurts?
These are all things to consider when taking the plunge into teaching yoga as a full time career.
We live in a time when Yoga Teacher Training programs are popping faster than peaches in the summertime. But how many of these programs actually teach their attendees what it takes to develop and sustain a full time business teaching yoga?
I've been teaching Vinyasa Yoga in San Francisco for the past five years, full time for nearly four. In my initial teacher training, there was virtually no mention of how to develop a practice of teaching yoga beyond "just trust and have faith."
So I did.
And I was lucky.
Because I loved yoga so much, I didn't care when only one student showed up to my first three classes and I made $5 each class. Nor did I mind working a full-time job while teaching six classes a week.
Sometimes I'd even leave my desk job at lunch, drive across the Bay Bridge to teach a lunchtime class in Berkeley, and come back around 2pm to finish up my day working in the office. I also have a background in media/marketing, so when I finally got laid off from my "real" job, I had some idea about how to proceed.
Unfortunately, there is no set path to becoming a yoga teacher. Everyone does it differently depending on personality, location, luck, and circumstance. It's not like graduating from nursing school and applying for a job in a hospital.
You create your own yellow brick road and detour as you see fit.
Here's a simple road map to help you navigate the early stages of your yoga teaching career. Don't forget to enjoy the ride...
10 Things to Know and Do Before You Quit Your Day Job to Become a Yoga Teacher
1. You must create a sustainable business plan.
If you don't know how, work with someone who does. Consider your finances, your quality of life, and your immediate and future goals.
2. Teach private and corporate yoga.
These types of classes are great way to make consistent money and build ongoing relationships with students.
3. Market thyself. 
Get a functional website, business cards, a logo, a Facebook Page, a Twitter account, a Blog, Instagram, a Yelp Profile, and a YouTube Channel and update them regularly.
4. Teach for (gulp) free. 
Teach free classes at festivals, events, to friends, at lululemon, or even on the sidewalk to help build your brand and attract new students.
5. Find your voice as a teacher.
What makes you original? Quirky? Insightful? Embody your uniqueness.  Cookie-cutter yoga teachers are a dime a dozen. Don't fall into that trap.
6. Be a perpetual student.
Study with as many teachers as you can and be discerning. Enthusiasm for the practice is contagious. If you stay inspired, so will your students.
7. Introduce yourself to everyone who walks into your class.
Love your students. Remember their names and what's going on in their lives. Treat them as your family, because they are.
8. Assist a teacher who inspires you.
Watch how they sequence, interact with students, and manage their time. Ask them questions. Sub for them whenever the opportunity arises.
9. In the beginning, try everything.
Think about the first few years of teaching yoga as an all you can eat breakfast buffet. Fill your plate like crazy. Try everything once. Then downsize as needed.
10. Build and maintain a community around your teaching.
Have your students introduce themselves to each other. Organize a Happy Hour for your students after your Friday evening class. Be available before and after class for students to connect with you. Your students will inspire you and one another in ways that will continuously blow your mind.
Lastly, stay open and in love with what you're doing. Teaching yoga full time is not easy, and definitely not for everyone, but if you can make it work for yourself you'll never look back.
Love, light, and luck to you on your path <3 <3 <3