Why You Should Stay Single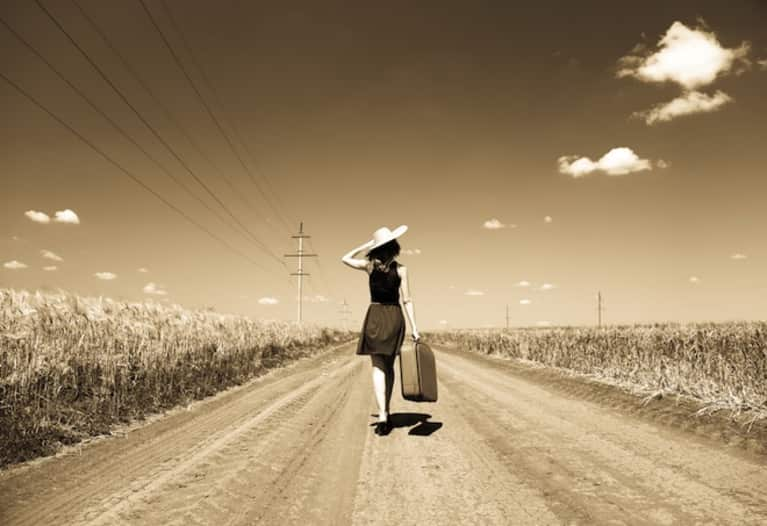 When I was 28 years old, I found myself single for the first time in my adult life. I was lost. I was confused. I was heartbroken after a devastating ending to an eight-year relationship. My man left me ten days before our nearly 200-person wedding was to take place.
The good news is, I'm not sharing this so you feel sorry for me. Believe me, I've already spent enough time feeling sorry for myself (and my family) over the whole thing.
In fact, not only have I moved on from the tragedy and learned from it, I have forgiven my ex (via a brief email to him). When he replied he still hadn't forgiven himself, even though he was about to marry someone else, I knew that I was in the stronger position.
Not that it's about competition.
When I was suddenly alone, broken and lost at age 28, I went through a few years of completely screwing up. I was in therapy at the time, and my doc called it "arrested development."
I always just thought of that phrase as the title of a funny TV show canceled too soon, or that band from the 90s. Turns out, it's a real thing, and boy did I have it.
Because I had gotten into that relationship when I was 20, and it was all I knew as far as romantic relationships were concerned, when we split and I was 28, I was emotionally still 20 years old.
Yes, a "20 year-old" with a great job, cool car, nice apartment and a decent salary. And absolutely no idea how to interact with men, date, or love myself.
I did it all the stupid things – from stalking the pool boy on the "honeymoon" I took to Cabo with my sister and best friend, to dating a guy no less than a month later (a big no-no!), and eventually online dating pretty much every lunatic out there. (Not that there aren't good people in the world of online dating; I have met many of them.)
I went out and partied like a college kid. I drew the worry of my friends and family. I was out of control and unhealthy.
Of course, not every woman who spends her twenties in a relationship ends up like I did. They often marry their sweetheart and start an amazing life together.
But from what I have learned, we might just not be quite mature and wise enough to know what's best for us in our twenties, even if we are technically "adults."
Now in my thirties, I realize I still have a lot to learn. But at least I know I am finally capable of being single and happy. I can find stillness in myself and all that is around me. I love myself.
Chaos breeds more chaos. But peace breeds peace.