High Lunge: How-to, Tips, Benefits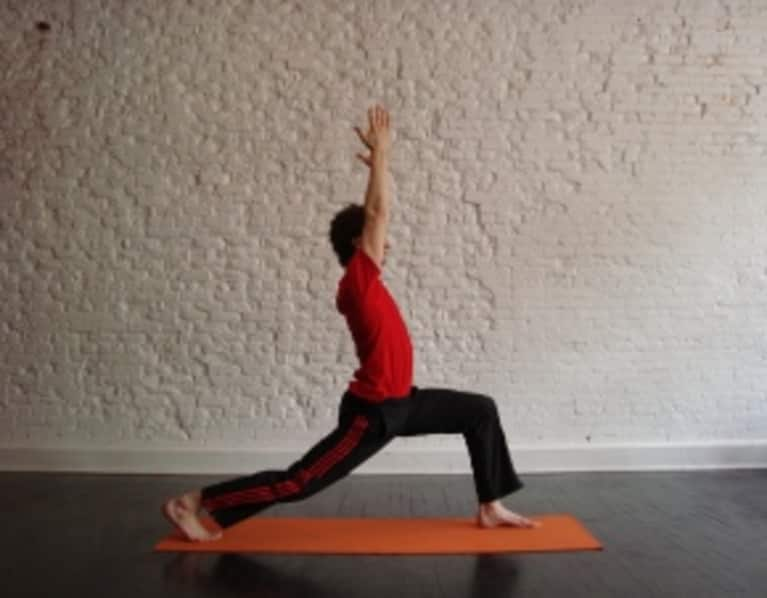 In our beginner yoga pose series, Michael Taylor from Strala Yoga in New York City, demonstrates and gives us the scoop on High Lunge.
How-to: From a low lunge, lift your body up vertical over your hips, then reach your arms straight up. Keep your hips square to the front, front thigh parallel to the ground, and equal weight in both feet.
Tips: For easier balance, position your feet at least as wide as your hips, and reach out strongly through your back leg and heel.
Benefits: Opens the top of your thigh and builds leg strength.