Jumpstart Your Post-Holiday Detox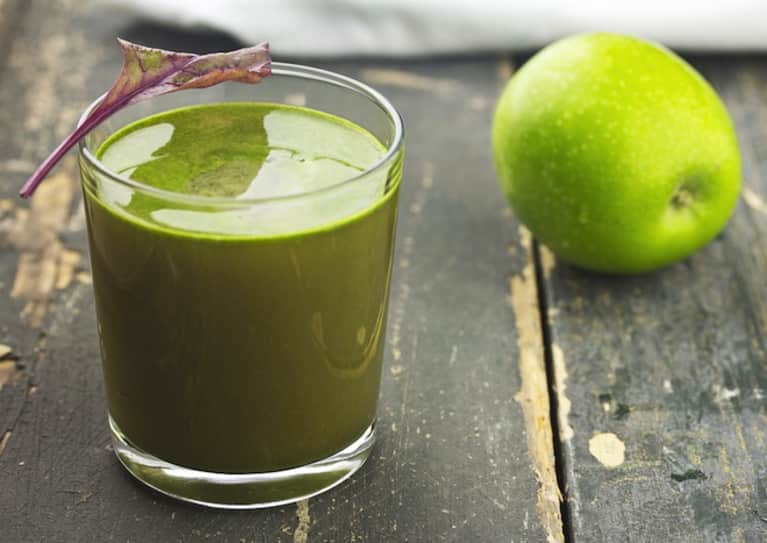 It's that magical time of year again - family, friends and holiday cheer! And of course, holiday feasts!  If you have overdone it with Yuletide indulgences, here are some great tips to start detoxing. Just say no.
Don't feel obligated to finish off the holiday cookies and fruit cake that you have been gifted. Be grateful for the generosity of your family and friends, and the spirit in which your stockpile of goodies was given, but sugar-laden treats are not going to bring you any long term health or cheer.
Get your sweat on.
It's probably been a few days since you've had a good work-out. Even if you are out of town or unable to get to your gym, yoga class, etc..., spend 20 minutes doing a combination of sun salutations, push-ups, and jumping jacks. Then go outside and run around in the yard or at a park with your family and friends.
Keep it green. 
Get as many green vegetables onto your plate and into your belly as possible. Most everybody has a blender, so make a delicious green smoothie for your family and friends and pass on the egg nog.
Be grateful. 
Cultivate gratitude and count your blessings. We never know what the future holds - every opportunity that we have to spend time with our loved ones is a blessing. So, hold your kids, spouses, parents, partners, and pets close, and enjoy the company of your family and friends this holiday season