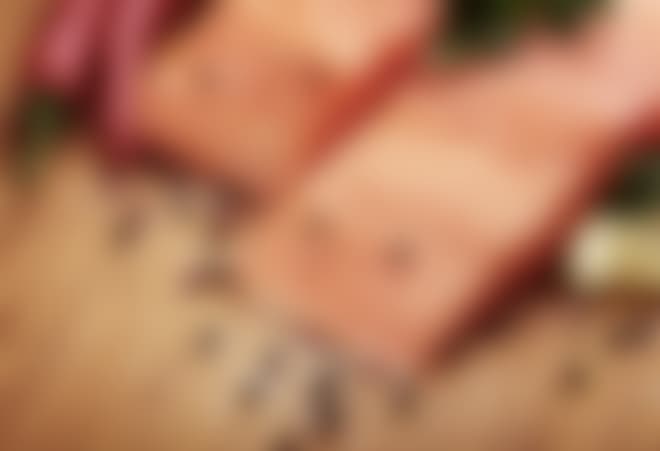 Because we're not.
This new "Frankenfish," developed by a company called AquaBounty Technologies, will grow twice as fast as regular salmon, and be farmed in Panama.
According to the New York Times:
The AquAdvantage salmon, as it is called, is an Atlantic salmon that contains a growth hormone gene from the Chinook salmon and a genetic switch from the ocean pout, an eel-like creature. The switch keeps the gene on so that the salmon produces growth hormone year round, rather than only during warm weather. The fish reach market weight in about 18 months instead of three years.
The F.D.A. didn't said when they'd make their final decision, but it could be next year.
What about you? Would you eat genetically altered salmon? Do you care?
Photo Credit: Shutterstock.com