You Can't Force Happiness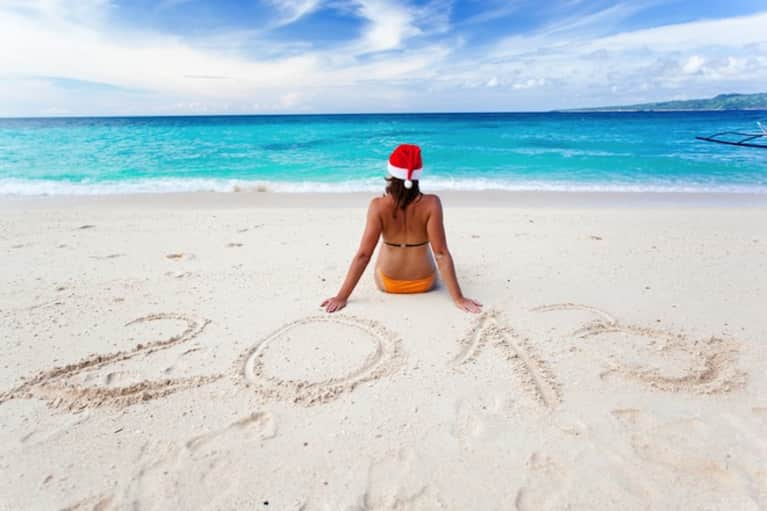 The end of the world is coming, or is that the solstice that's coming and the world has already ended? I'm a little confused. I like the Mayans, though. They have always fascinated me. This entire year is fascinating me. It's up. It's down. It's right. It's wrong. I don't know if I'm hyper or hypo happy.
"You should be reeeeally happy," a friend of friend said to me. "It's Christmas! It's the best time of the year!"
I wasn't aware that I wasn't being happy enough for this time of year. In fact, in that moment, I felt like the gym rat stuck in conversation with the yogi about how having open hips and an open mind can only happen on a mat (duh), and you must, must, must go to the next [insert beginner class] at [insert favorite studio] right away.
Must you? I mean, like, right away? Feels forced. My theory on yoga is that if you want to do the practice, the practice will come to you.
"Oh, I'm good." I cracked the widest smile I could muster, covering up my headache, my annoyance, and my to-do list as if I were playing paper over rock. "I'm soooo happy it's the holiday season!"
Truth: It's Christmastime and my emotions are boggled this year. One day I wake up wishing it were already a few good weeks into 2013. The next, I want to twirl around in red nail polish, pine bows, my mom's White Christmas cocktail, and wrapping paper. It's my yoga practice that finds the steadiness of my emotions-gone-haywire. And when I look around, oh how I wish I could force this yoga stuff on EVERYONE.
I would tie up Mandukas in Christmas (or Hanukah or Winter Solstice) bows and give them to all my friends as I kicked their butts into yoga studios all around the country—Phoenix, Pittsburgh, DC, Chicago, Miami, Cincinnati, Columbus, LA. But I can't. I can't give them a yoga Christmas fix and let asana solve all their annoyances. I can't make yoga make them happy. I can't really make anyone happy.
But it's the holidays, and I want the whole world to be happy—myself included, especially on my Scroogey days. I want my mom to be happy and excited like Christmases past when our little family was emotionally safe and solid, years before my dad's accident, years before she was caretaker extraordinaire.
My Christmas memories are shaped around when my parents and Gram Mary would take me to the Christmas Eve service. We'd sing "Silent Light" and hold lit candles in the dark. The love I felt was chilling.
My mom quit going the year she realized how much it made her miss her mother and how tired she was of making sure my father didn't fall asleep and light something on fire. One year, his sleeve. It was the same year I realized it was impossible to always be happy at Christmas.
This year it's Christmastime without my dad's dad (who was a family stone of sorts) and without our Golden Retriever. I know that I am a little sad.
What a tall order, anyway—be happy, every stinkin' December. Be Happy. Our jobs and projects and obligations are plowing through the merriment, but be happy.
Sometimes there are breakups and deaths and inclement weather and sick pets and colds caught and travel plans interrupted, but be happy, especially at this time of year. Oh how I wish for the world to be, for my parents to be, even for me to be happy for the holidays.
I think happiness is like yoga. I've learned that it's not my place to force it, but I can crack a smile and roll out my mat and know that serves as the best party invitation of the season.