How To Be Peaceful If You Spend Most Of Daylight In A Cubicle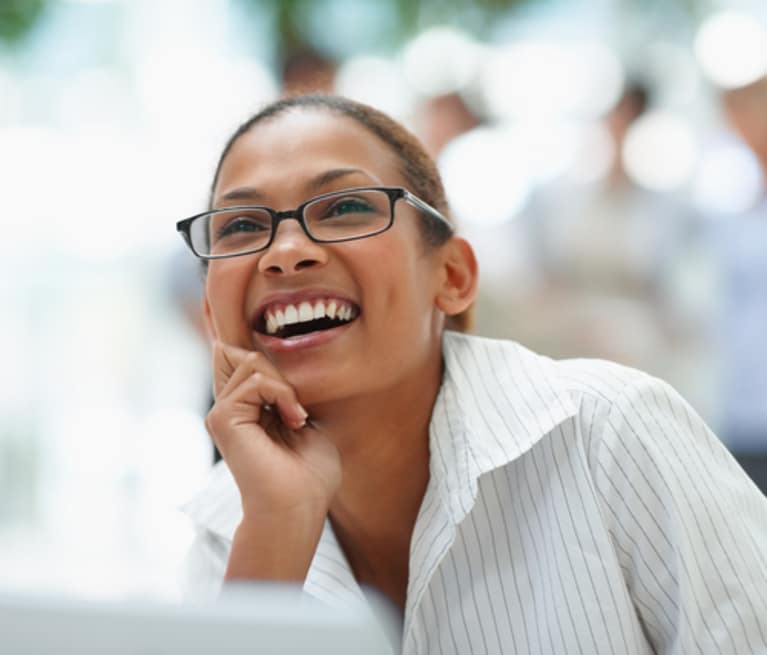 I spend 5 days a week, and up to 8 hours a day, inside a cubicle in a very corporate environment.
For someone who wants nothing more than to be barefoot on the grass, breathing in the clean, crisp air and completely surrounded by lush green trees in nature, I've really struggled at times.
But in order to keep the mortgage company from calling repeatedly to ask for their money… I keep doing it – much like anyone else who wants to avoid that awkward conversation with the keepers of their cash and their home.
Every day in the office, I am faced with the choice – to practice stress or to practice peace. Thankfully, over the years I've found a few simple ways to help me choose and sustain a sense of peace whilst cooped up in the cube farm, and they may just help you too:
Practice gratitude. 
How often have you taken something so simple yet so magical for granted, such as the sun rising on a brand new day? I know I sure have! So now, every morning before I head off to the office, I grab a piece of paper and write a list of at least 10 things I am grateful for – anything from the beautiful sun rising to being blessed with a safe and reliable car, to my dogs greeting me each morning with such unconditional love.
On days I don't have time to connect my pen to paper, I make a mental note in the car or even throughout the day – especially in those moments of stress, confusion, anxiety [insert whatever icky feeling your job gives you here].
Gratitude teaches us to see and appreciate the beautiful and the positives in any situation. You may not think there is any beauty in a corporate environment, but this couldn't be further from the truth.
I look outside my office window in the middle of the city and I can see the blue skies, the green foliage on the trees down below dancing in the wind, and around me are happy souls smiling and laughing at lame office jokes I wish never to hear again. There is much to be grateful for.
Create a retreat. 
I set my alarm much, MUCH earlier than I would like to, but I use this additional time to create my own little retreat in the comfort of my home. I practice yoga, or I write like a mad woman in my journal to empty my noggin, I meditate studiously like a monk (or so I would like to believe), I read a thought-provoking book or simply go for a stroll with my beloved fur children.
I do whatever it is that will relax me, ground me and make me feel completely calm before I embark on the day.
If for whatever reason I resist waking up at some un-Godly hour, then I blissfully press the snooze button and use my lunch breaks for my self-made retreats instead. I get a massage or go for a wander with a friend and talk about the meaning of life, or just sit in a park by myself to escape the hustle and bustle of the city.
Be present in the moment. 
At any time during the day when I find my mind drifting off into the deep dark world of worry, stress and anxiety while hunched over a computer screen under bright fluorescent lights – I bring myself back into the moment by focusing on what lies in front of me in that very second… one thing at a time, one moment at a time.
I find that when I focus on what is in front of me (and ONLY what is in front of me), and am completely and 100% in the moment… all stress fades away. I constantly remind myself that yesterday is gone forever, tomorrow will never come, there is only right NOW.
Breathe easy. 
Throughout the day and in particular if I start to feel a little anxious, I take notice of my breath… am I breathing sharply and quickly into my lungs? Or am I taking long, deep and meaningful breaths into my abdomen?
Usually it's the former if something stressful has come up for me to deal with, so I consciously move to cultivating deep belly breaths. I breathe in through my nose… count slowly to 5. Hold for a moment, then release counting down slowly from 5. I do this a few times and notice both my mind and body instantly relax and let go of whatever it was I was holding onto.
Make connections.
I've been blessed to be able to connect with some beautiful souls over the years and in particular in recent times where I spend my days. I love nothing more than to sit and sip a herbal tea and remind each other about the positives in our lives, speak animatedly about our big dreams and hopes, then of course have a giggle at just about anything – especially ourselves.
It's in these connections I've made that I have been able to get through the day and find a sense of peace within myself where stress and anxiety once resided.
If you find yourself in a stressful situation in any moment of the day, just remember that you can either choose to practice stress or choose to practice peace. The choice is yours.