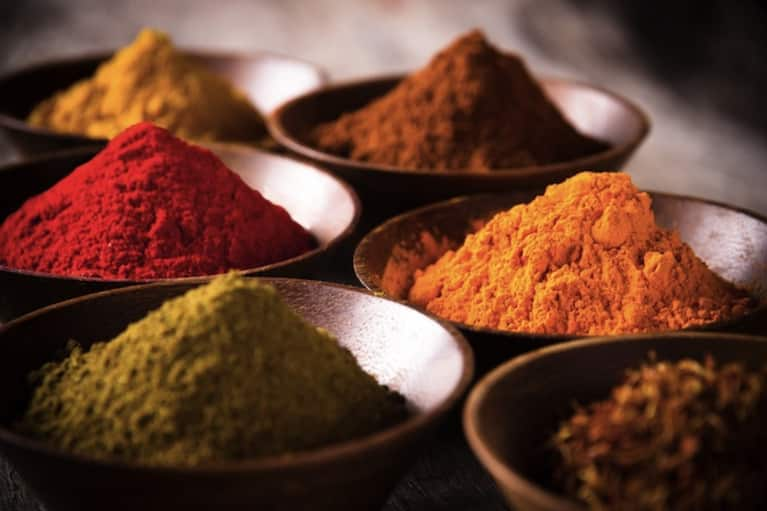 While smoothies and juices are wonderful, as the weather gets colder, the body can really benefit from warm foods and drinks.
Enter... the hot milkshake!
Think: hot cocoa with or without the cocoa (and definitely without marshmallows!) This recipe is very versatile - use your favorite nuts (not those relatives you're seeing over the Holidays - I mean almonds, cashews, walnuts or hazelnuts), spices and superfoods to make it "yours."
Coconut oil adds an extra creaminess and so many health benefits for your heart, bones and brain, not to mention its anti-bacterial properties will help you kick those winter bugs to the curb.
This drink will change your life - promise. It's my gift to you, and your gift to your body. Joy to the world, the hot milkshake has come. It really is the most wonderful time of the year.
Hot Turmeric Milkshake
Serves 1 (or more, if you're feeling generous)
1/4 cup of almonds (preferably soaked overnight)
1 cup of coconut water (I'm loving the Harmless Harvest brand right now)
1/2 cup of filtered water
1 Medjool date
2 teaspoons of Mesquite powder
1/2 teaspoon of turmeric powder
1/2 teaspoon of cinnamon powder
1/2 teaspoon of ginger powder and/or fresh ginger
1/2 teaspoon of vanilla powder
A pinch of nutmeg
A pinch of cloves
*Optional: 1 tablespoon of coconut oil
Yes, my milkshake brings all the boys to the yard. Actually, there aren't any boys or any yards, but it certainly brings me to... a state of bliss.