5 Reasons I Drag My Ass To The Gym As Often As I Can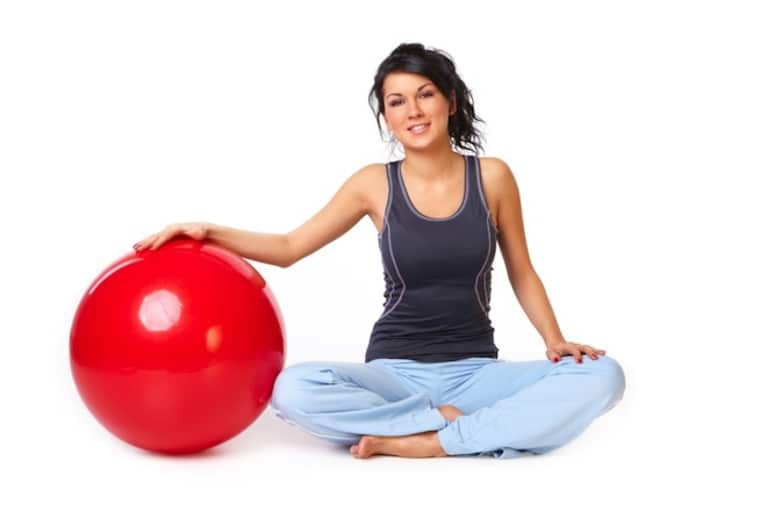 Going to the gym had always been one of those healthy habits that I hated.
I loathed getting up before work at a time that felt unnatural, and to add insult to injury, my gym is a little too close to take a cab, so I had to walk all the way there and back at the crack of dawn. (I know it's lame, but it's the truth!)
And then we finally get to the brutality of the actual exercise.
For years, it was like this sharp pain in my side that I couldn't relieve no matter how much I tried. I created healing affirmations around my trips to the gym to put a positive spin on it. I tried bringing a buddy. I even tried talking to myself in the mirror like a coach or trainer would so I could just snap out of my resistance!
None of it worked.
You know what worked?
Well, as you can imagine, with all of this aggravation around going to the gym, I ended up not going very often, so I gained weight.
That snapped me right out of it. Not because I needed to be a certain size but because every time I looked in the mirror, all I could see was how much I wasn't taking care of myself. It was painful and so uncomfortable to be with myself knowing that I wasn't doing anything to change it.
Having Psoriasis, I am aware of what it feels like to be uncomfortable in my own skin, but this was on another level. I felt so ashamed for so long because I knew I could do something to change it, but I didn't take the time to love myself enough to change it. That realization hurt me to my core.
This past summer I went through a long period of being alone and not socializing much, so I figured that would be an easy time to try and fit working out in to my schedule. It worked.
Once I started exercising again and making it a habit, I began to see why it is so important for ME, way beyond anything that has to do with a scale. Not what anyone else feels about why I need to do cardio or lift weights, but why I felt it was important for my own well being well-being. The weight loss is a bonus.
Here the top five reasons I take my butt to the gym as often as I can: 
1. It releases my emotions.
During my introspection this summer, I realized something kind of embarrassing about the way I am in romantic relationships. I uncovered that the co-dependent side of me tends to rest all of my emotions on my romantic partner and some times even my friends.
I am an incredibly emotional being and I accept that, but what I don't accept is that I expect others to make me feel better when I feel low or to pull me out of my own funk. Sure, every once in a while we all need some extra TLC but this was a habit that I didn't even know I had.
When I go to the gym, I get the opportunity to let it all out on the elliptical. My emotions are no longer a burden on those I love, they are mine and I am doing the work to move through them which is empowering as heck.
2. It's a major act of self-love.
Literally with every step I take towards the gym, I feel myself taking a step forward towards loving myself. Self-love has never been something that came naturally to me. I am sure many of you can relate when I say that I grew up with a lot of confirmation about what was "wrong" with me, but not so much about what made me lovable.
As I get older, I am learning to accept that as my past and know that in every moment I can choose to move towards self-love instead of confirm the negative stories of my past. Waking up two hours before I have to so that I can work out is one of the biggest acts of self-love I am practicing today.
3. There is no quick-fix.
When I began to realize I had gained weight, I did what most people do....started researching the fastest and least expensive cleanse or fad diet out there that had guaranteed results. The thing I really had to acknowledge was that I didn't want a quick fix.
I have done that before, 3 weeks in super healthy mode and 4 months off was just not something I was interested in this time around. What I really wanted was a total lifestyle change. I wanted to reprogram the way I took care of my body and I had to let go of this idea of a quick-fix if I was going to do that.
4. The gym changes the way that I eat.
Food has always been one of my biggest emotional comforts. For as long as I can remember I'd grab a Twix bar when I couldn't get a hug or eat an extra big meal to feel satisfied versus seek true satisfaction in my life. It is something that I am clearly more aware of now, but I still have to work on this temptation constantly.
When I work out, I feel lighter and the LAST thing I want to do is put something in my body that will make me feel heavy again after all the hard work I just put in. I make much healthier choices and it isn't a struggle to choose green juice over coffee because I am craving the things that will continue to make me feel great versus bring me down.
5. Better sleep - finally!
As the over analytical person that I tend to be, some times sleeping can be a challenge. I can't seem to shut down my thoughts enough to fall asleep and there have been lots of nights where I am tossing and turning until 3 am.
When I kicked my workout routine in to high gear, I found that I had loads of energy during the day but when it was time to sleep, I was passed out before I could count to ten sheep. Now that's heavenly!
Whether we are ready to acknowledge it or not, we are all aware of the basic steps to practice radical self-love. When we choose to ignore these loving actions or steam roll over our intuitive desires that are deep within us it can cause disease, discomfort and a deep rooted unhappiness.
Are you already going to the gym or doing your own personal form of exercise that you love?
In the comments below, share your #1 reason for embracing your physical activity of choice. We can all learn from each other and empower one another to move closer and closer to a life filled with self-love.  Or are you struggling to get to that Soul Cycle class you have been thinking about trying for months?  Or do you dread the gym as much as I did?  Let me know and I will coach you through what's blocking you in the comments below.  Let's stick together beauties, we got this!