5 Reasons Why The Holidays Totally Rule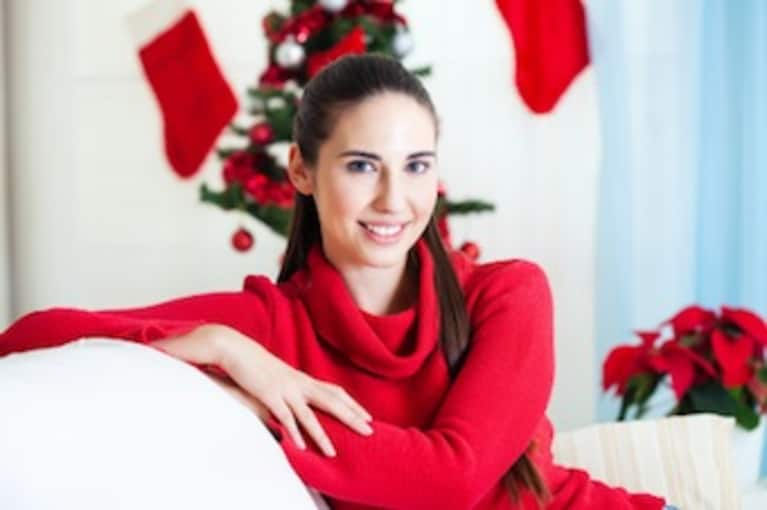 It seems like everywhere you look you're reminded that it's time to get your shopping done, your travel arrangements finalized, and your menu planned for holiday activities.
Ironically, even the multitude of articles reminding you to breathe and meditate in order to minimize holiday stress, only serve as a constant reminder that you should be stressed!
Well I'm not stressed, I'm excited! Spending the holidays with my family in New Hampshire is fun, relaxing, and revitalizing in many ways.
Rather than focusing on some of the challenging aspects of holiday gatherings such as wacky family members, the dangers of nonorganic vegetables, and a disruption of your yoga practice, why not embrace the other kind of nourishment that the holidays can bring? The laughter and warmth that comes with being surrounded by loved ones will nurture your spirit in ways that food and fitness alone cannot.
Once you get through all the tips on surviving the holidays, sit back and take advantage of the awesomeness of this special time of year.
Here are 5 reasons why the holidays totally rule:
1. Time off work.
Regardless of your career, the holidays usually mean that you get to take a little break. Sweet! Don't waste that precious time worrying about all the projects at various stages of development awaiting you after the New Year.
Use this time to recharge your creative energy by taking in some new forms of stimulation, like reading fiction, playing board games, or going to the movies. The simple break in routine is enough of a reason to celebrate!
2. Quality time with the fam.
Sure, we all have family members who tell the same stories every year, question our lifestyle choices, or don't abide by our general rules for optimal living, but they still love the heck out of you (even if they don't express it).
Be happy, be patient, be present, be open, be forgiving, be loving, and appreciate every single person at your holiday table.
3. Presents!
I know, I know, people worldwide have so little, there's too much junk in the world, and you're already abundant so you don't NEED anything. All that aside, don't you still love the feeling of finding the perfect gift for someone you love? Or the surprise of getting something wonderful that you never would have thought to get for yourself?
Admit it, you're still a kid at heart when it comes to presents. Enjoy the act of giving and receiving, it helps your heart stay open and generous, plus its super fun!
4. Nom nom nom.
At the Institute for Integrative Nutrition where I got my Health Coach training, I learned something fantastic called the 90/10 theory. This states that if you eat healthy, wholesome foods and drink plenty of water 90% of the time, your body can handle the processing load of eating whatever you want the other 10%.
So if your family is cooking up a feast totally unlike your usual diet (what, no kale?!), just enjoy it! Don't focus on possible pesticides, hormones, and free radicals, instead think about all the LOVE your family members put into those dishes.
5. Chill out.
Once a year, it's ok to get a little lazy. Skip your fitness routine to watch TV, procrastinate on your daily journaling, and unplug from technology in exchange for taking a long hot bath. Your mind and body will thank you and will definitely bounce back once you return to your usual flow.
What's your favorite part of the holiday season?