5 Signs You're Not Ready For Real Love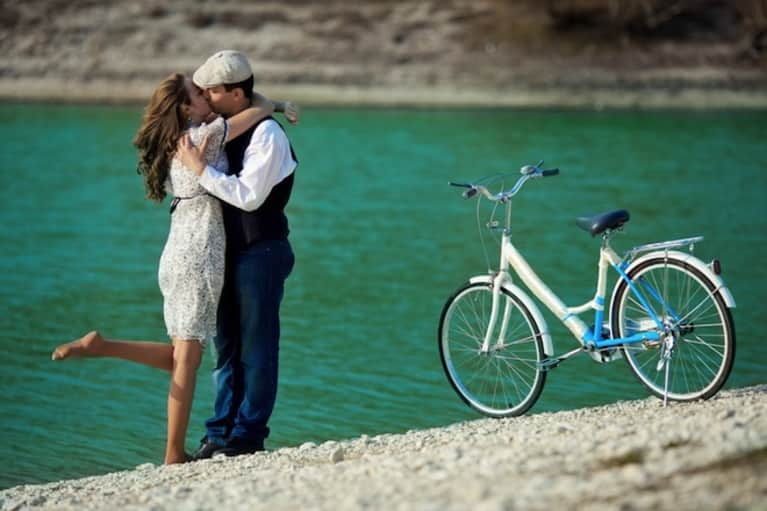 Last week I wrote about dating emotionally unavailable people. As I was writing, I kept feeling that I was only sharing one side of the story.
I admitted that I have a track record of being attracted to emotionally unavailable men, men who are completely wrong for me.
Learning this was a shock, but the real work came when I asked myself the tough questions. Why do I keep attracting the same type of men? If I keep falling for emotionally unavailable men, then I must be an emotionally unavailable woman. 
I made this breakthrough because like attracts like. And a person who is truly ready and open to receive love will not attract or obsess over emotionally unavailable men.
The first step in any healing process is to recognize that there is indeed a problem.
If you're dating the wrong people over and over, you could be emotionally unavailable.
Relationships in which one or both people are emotionally unavailable can be very depressing, stressful, and filled with anxiety. Inevitably, we end up feeling neglected, unwanted, and unloved.
Which of course can lead to bitter resentment and feeling alone in the relationship. In all of my past relationships, I realized I was picking men who were wrong for me because there was some part of me that was still healing.
Even though I wanted big love, I wasn't allowing myself to believe I was worthy of it.
To change my patterns, I needed to look at my patterns clearly.
If you are in a relationship that feels strained, you might be avoiding big love. Here are signs:
1. You argue all the time. 
If you argue more than you actually enjoy your time together, that is a clear sign that you might not be in the right relationship at the right time.
If every relationship you're in is a constant battlefield, then look deeper: are you scared of getting hurt? Do you feel worthy of true love? You might not trust or love other people. The best thing to do is stop dating until you heal your heart and learn to trust again.
2. You need validation and approval. 
Looking outside yourself to feel validated is a common mistake in the dating world. It's why so many relationships are fueled by insecurity and conflict.
Spend time improving yourself and getting in touch with who you really are. This will help you attract the "real" right person for you.
3. You ignore red flags.
One of the most important things that you can do to avoid falling into the same pattern of dating the wrong person is to look at the qualities of your Mr. Right.
Make a red flag list and stick to it. If a man constantly uses you for money or cheats on you and you keep dating that same type of person, that is a red flag, put it on the list.
4. You constantly criticize the other person. 
If you pick at your partner, then most likely you have insecurities about yourself and they're reflecting on the outside. The best thing to do is turn inward and look at your own insecurities and address those first.
Healthy couples accept each other for who they are and look at the positive aspects of their personality.
5. You get nervous when things are going too well. 
Perhaps you go on a few dates and you really like the new squeeze. Things seem to be going extremely smooth. If you find yourself feeling insecure, and saying to yourself, "This is going too well," then perhaps you are emotionally not ready for real romance.
Look deeper because you could be hiding some emotional issues that are from your past relationships, and they're preventing you from enjoying the current moments of your life.