9 Reasons You Need More Olives In Your Life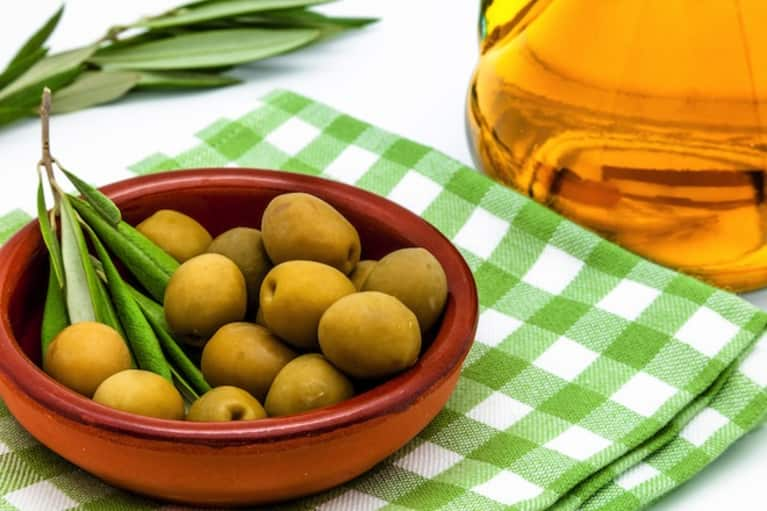 Holding an olive branch is an age-old symbol of peace, but did you know that olives themselves can calm and create peace in the nervous system?
I distinctly remember being told by my herbalist mother growing up that if I wanted long, lustrous hair, I needed to eat a ton of olives.
Well, that's not the only health benefit!
Here's what olives (and their cold, uncooked oil) can do for you!
Taking a small amount of olive oil daily reduces the risk of heart disease by helping create a healthier balance of good cholesterol and bad cholesterol.
It slows degeneration of the joints due to its being a healthy fat.
Drinking a small amount of olive oil can aid in curing a hangover.
Eating olives helps with constipation.
You can rub a little olive oil on to your scalp to improve dandruff, and dry scalps.
Use the oil topically on eczema and psoriasis reduces itching and encourages healing. It is chock full of vitamin E making it great for the skin.
Olives and olive oil are both antioxidants so they can be used to prevent cancer and a plethora of other cellular diseases.
Olive oil is fantastic at reducing the secretion of gastric juices so can help in many stomach disorders.