Take a Vacation In Your Living Room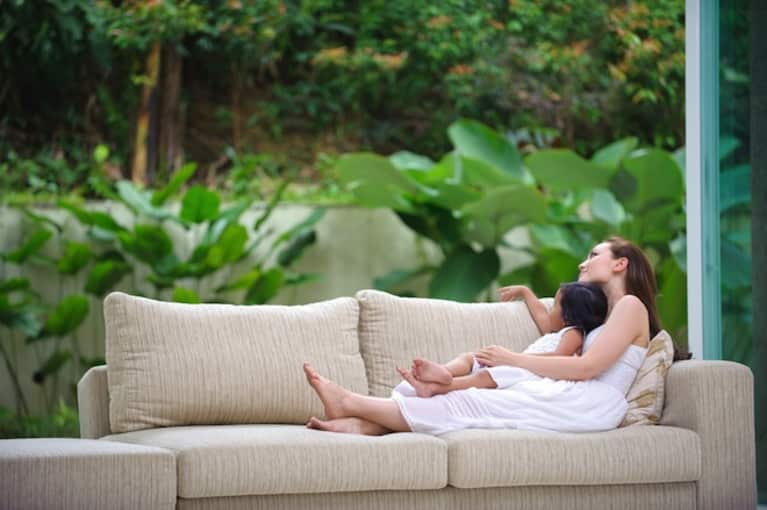 Everyone knows a little rest and relaxation is good for the mind, body, and soul. But most of us drudge along all year until we're so burnt out. If we're lucky enough to squeeze in a vacation, that can get expensive. Sometimes planning and paying for a trip adds stress to our life instead of reducing stress!
I'd like to introduce you to a little concept called staycations. Why burn yourself out and run yourself ragged before taking some time off? Ideally you should treat yourself to a staycation once a month, but please don't tell your boss I told you so.
Staycations are simple, effective, and most importantly, inexpensive.
Here are some tips to help you achieve the best vacation from your normal life while staying exactly where you are: 
1. Start preparing. 
Just like you'd plan for any other vacay, start planning for your staycay. (Although this time you don't have to pack!)
Make sure your apartment or house is in order, there should be no worrying about dirty dishes or a hamper full of stinky laundry.
Buy fresh cut flowers from your local market or from a flower stand, pick up a couple different arrangements that stand out to you, just like any nice hotel would have.
Buy a few candles to set the tone. Specifically Lavender and Warm Vanilla scents are known for their relaxing properties.
Request time off of work for whatever day you desire. That's the fun part and it feels so liberating. Believe me you deserve it!
2. Unplug yourself from the daily grind.
Yes, you guessed it! I'm asking you to do the unthinkable. Unplug your TVs, your computers, turn off all of your electronics (soothing music is fine), and (drum roll, please....)
Turn your cell phone off! If this is not possible, at least put it on silent mode and vow to only check it every few hours.
Your special day is here! Wake up slowly and not to your alarm.. get in a few extra needed ZZZ's.
Brew a nice warm cup of your favorite flavor tea. Tip: stay off the coffee, there's no need to be jittery on your day of relaxation. Eat a bowl of fruit with some yogurt or granola.
Get flowing. Yoga is a wonderful option, but if that's not your thing go for a walk around the neighborhood or even a light jog, be sure to stop and smell the roses. It isn't time to clock your efforts or push yourself too hard today.
After your exercise, draw a nice steamy bath with some essential oils, light a few candles, bring your favorite book with you, and read something that takes you to another place.
Take a nap, or lounge around, let your body and mind have time to rest. Try to meditate. We rarely take enough time to sit and think during our hectic schedules. Book a massage if you've been feeling tense lately or schedule a session of acupuncture. We usually indulge in the finer things during a vacation, do the same on your staycation!
Eat a well balanced, healthy lunch. Try to prepare it yourself so that you know it's made with love and care. Take the time to try that daring recipe you haven't had the time or patience to try.. (Who knows you might discover your secret talents as a chef?) If cooking seems like a chore, then order in from your favorite spot.
Pour yourself a glass of red wine (1 glass a day is said to have many health benefits) and spend time quality time with your loved ones, whether it's your significant other, your children, or your pet. You're likely to remember the good times you've had much more than the places you've been!