Warrior II Pose: How-to, Tips, Benefits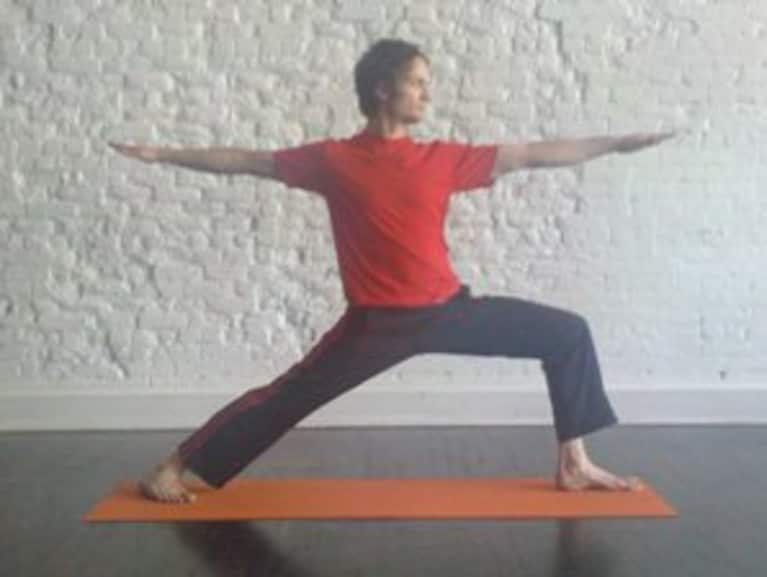 In our beginner yoga pose series, Michael Taylor from Strala Yoga in New York City, demonstrates and gives us the scoop on Warrior II.
How-to: From a high lunge, roll your back heel to the ground, turn your shoulders parallel to your mat, and reach your arms out parallel to the ground. Keep your body vertical over your hips, and your front knee directly over your ankle.
Tips: Keep your back heel firmly grounded so the weight is shared equally with your front foot, drop your back hip so both are the same height, and reach just as strongly behind you as in front.
Benefits: Builds leg strength and opens the hips.