Everything You Wanted to Know About Paleo But Didn't Bother to Ask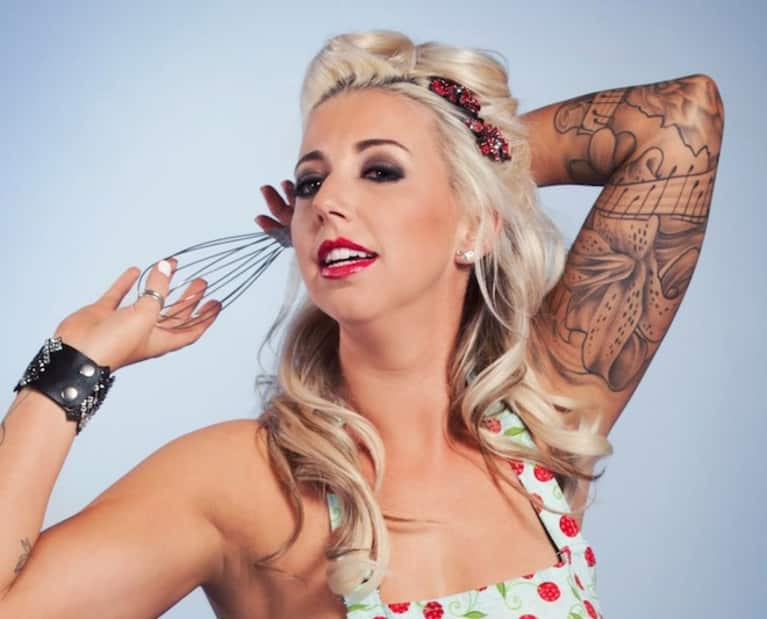 Meet Lauren Bragg, founder of one of today's most popular Paleo blogs, Simply Paleo. I met Lauren when she was visiting Colorado Springs, and was inspired by her big personality and commitment to helping people.
A lifelong L.A. native, Lauren tells us how she reclaimed her health by changing her food philosophy and dispels some common misconceptions about the Paleo diet.
MV: How did you use food to heal your body and get healthy?
LB: Before I started following a Paleo philosophy, I weighed 180 lbs with 32% body fat, had sleep issues, strange skin problems (acne and beyond), and was sick all the time.
Now, I weigh 150 lbs with 22% percent body fat (my goal is 20%) and I've not only alleviated all of my illnesses and issues, but I feel fantastic!
Truly, changing the way I ate healed me.
I started simply, adding in better quality food before taking away the bad stuff. I focused on sourcing meat from happy, pasture-raised animals that ate what they were supposed to eat (grass!), eggs from healthy, local, free-range chickens and organic fruits and veggies. Then I eliminated grains, processed food, sugar and legumes.
What are the most common misconceptions about the Paleo diet?
I think mostly that it's just another "fad" diet. I always tell my clients that this is a lifestyle because we're eating the way we were designed to eat as humans. Also, that all we eat is meat – this isn't true. We eat a very balanced diet of veggies, meats, fruits, nuts and seeds, decreasing focus on portion control and calorie counting. The human body is an amazing thing, how cool is it that we have a sensation that tells us when to eat!? Listen to that!
What advice would you give a vegetarian who is looking to begin integrating animal protein into his/her diet?
I would recommend starting slow. I've coached several people through this transition and it can be fairly difficult, especially because you're not only changing your diet but you're changing your philosophy.
Most of us tend to surround ourselves with like-minded people and you'll get some scrutiny and push back. Also, a few of my clients have lost the taste for meat in general. I suggest starting at your local farmer's market with grass fed ground beef or ground turkey.
Your body with thank you to the moon and back and I guarantee that if you're having any health issues (sleep, anxiety, depression, acne, fatigue, aches/pains) they'll dramatically decrease with the incorporation of animal protein. You can also check out this piece for more guidance.
Many of us are concerned about the treatment of animals in the food supply. What options do we have to source ethically treated meat?
Absolutely! I think everyone – vegans and meat eaters alike – can agree that factory farming and modern commoditization of our food supply is detrimental on so many levels. Like I mentioned, it's really important to realize that no matter what we eat, we are causing a loss of life in one form or another.
Choose to buy meat from your farmer's market or CSA, local natural food store and be 100% sure that's its pastured and grass-fed. Whole Foods has some good options as well. I'm working on getting my own chickens and planting a garden, and then I'll really know where my food is coming from!
What is your overall philosophy on food, no matter your audience?
This is an easy one. EAT REAL, LOCAL FOOD! I'd go so far as to say if it has a nutrition label on it, don't eat it. Focus on supporting your local farmers and nourishing your body through whole foods. We need to get back to understanding what, as a species we were designed to eat. We have millions of years of experience that demonstrate that the answer is meat, fish, veggies, fruits, nuts and seeds.
What's next?
I've got so many fun things in the works my head is spinning with delight! An eBook is on the horizon with shopping lists, budgeting tips and recipes galore. I'm working on an iPhone app with a recipe spinner and shopping list generator. Lastly, I'm developing the consultation side of my business by offering free consultations on diet, mental health, exercise and overall transformation.