I Was Accused of a Sexorcism
December 13, 2012 — 1:03 AM
Today is my birthday so I thought I'd post something funny and happy.
Sexorcism.
That's right, you read it right.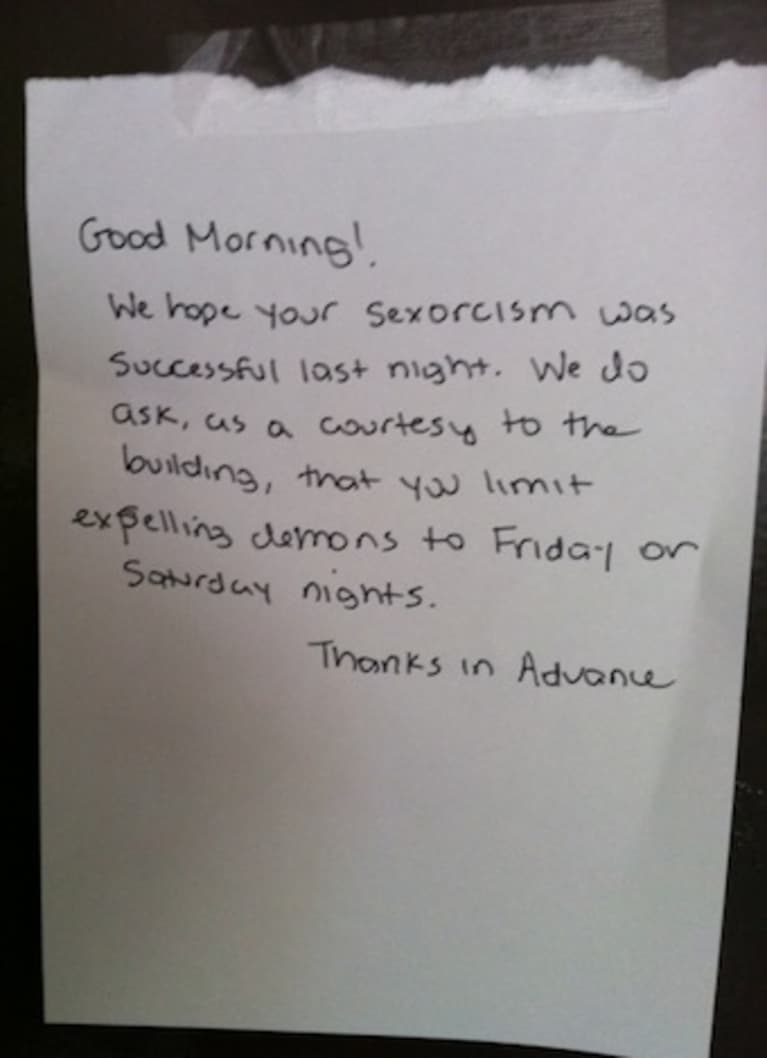 Apparently my husband and I had one last recently. At least, according to this note pinned to our front door:
I can assure you that it was not Robert and I. (Okay, I can't really assure you but I am telling you.)
Trust me, I'd be proud if said sexorcism was ours.
It wasn't.
I was sick in bed that night and Robert was eating salt-n-vinegar chips and watching soccer.
I was asleep early with tissues in my nostrils because my nose wouldn't stop running.
Sexy, right?
My husband told me the couple in the building across way were going at it really loudly.
Naturally, with my hearing loss, I did not hear. (I miss out on all the fun apparently.)
I wish I had the courage to leave a note like that on someone's door.
(Actually, no. I don't.)
Nonetheless, the note made my day so I left it there for 24 hours.
I had a hunch who it was. I thought it was my neighbor who has lived below me for years.
For whatever reason, we have never spoken. We have never even exchanged a glance. (Sometimes life in Los Angeles can be this way.)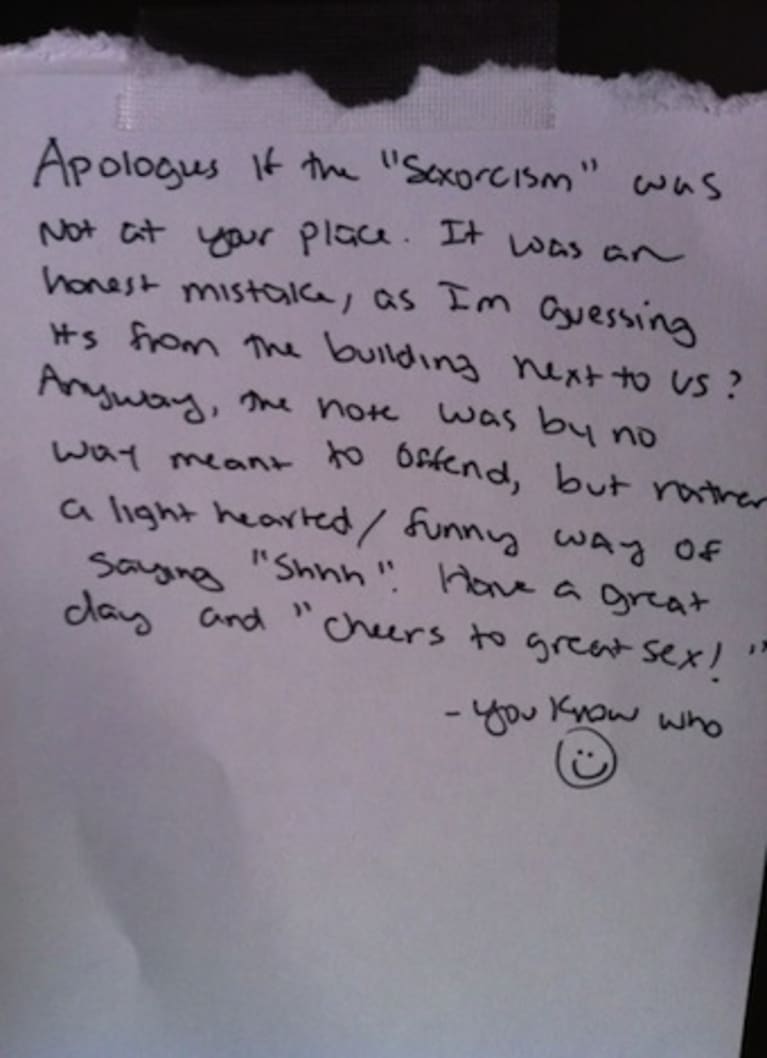 The day after the note, there was another pinned to the door:
And then the next day, I got an email from the neighbor I originally suspected, saying she was glad I had a sense of humor. Then she dropped off some brownies.
Aha! So it had been her!
My suspicions proven right and my opinions of her out the window. (I liked her. Anyone ballsy and funny enough to do this is pretty awesome in my book.)
The moral?
Have a sense of humor.
Be a good neighbor.
Have more sex.
Eat brownies.
If you don't get along with a neighbor, pin a note to her door accusing her of a sexorcism and you'll be eating brownies together in no time.