How Music Helped Me Survive My Divorce and Life Crisis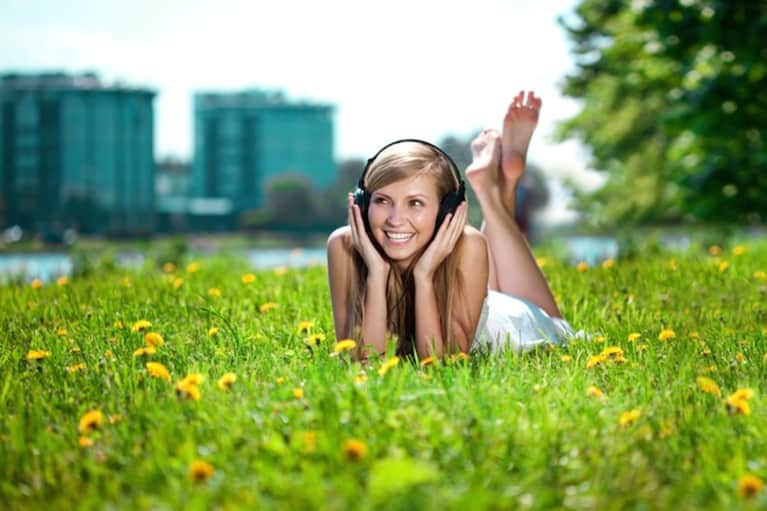 There is a recurring pattern in my life: When I'm unhappy, I start to isolate myself. I pull away from friends and family, lock myself in my room, put Gary Jules' "Mad World" on full blast, and dive into an endless cycle of thinking, and rethinking, and over-thinking.
It's exhausting.
Two years ago, I was knee-deep in this cycle (swap out "Mad World" with "Broken" by Lifehouse).
From an outsider's perspective, the highlights of my life looked like the lyrics to Louis Armstrong's "What A Wonderful World:" I was married to my college sweetheart, had a high paying job, was a PhD student at an Ivy league university, owned a condo just outside New York City, and had two adorable, loving little cats.
I was a master at hiding the anger, frustration, fear, loneliness, and boredom that had been building for years.
It didn't matter how wonderful the highlights were. The lowlights set me up to be a ticking time bomb. It was only a matter of time before I completely broke.
And I did.
In the span of one week, I quit my job, filed for divorce, left my PhD program, sold all my stuff and moved to Brazil.
Talk about a life crisis, huh?
While I wish I could say that all of these drastic changes occurred to the theme song "A Change Will Do you Good" by Sheryl Crow, that would be a lie. To me it felt more like "Kicking and Screaming" by Sebastian Bach.
But as it turns out, Ms. Crow was right: A change did do me good, and now I have a whole new set of tools to better approach life.
One tool that I've found extremely useful is music. I'd read tons of studies about the impact of music on mood, performance, and our perception of life.
So I decided to do a little experiment. I created a playlist called "Soundtrack of a Vibrant Life," containing only positive and uplifting songs.
Every time I felt like I wanted to cancel an outing, isolate myself, or hole myself up in my bedroom, I'd hit play.
I'd make sure to keep it playing on the car ride to the outing, and I had it easily accessible if I needed a little mood booster while I was there (i.e. when the restaurant decided to play Enya during dinner).
Here's how you can make your own soundtrack for a vibrant life:
1. Create a playlist with songs that make you smile, dream, and laugh. 
Songs that make you want to get up and grab life by the horns! My personal favorites right now are Coldplay's "Paradise" and Florence and the Machine's "Dog Days Are Over."
2. Avoid songs that trigger any negative emotions or memories. 
If "I've Got a Feeling" by the Black Eyed Peas reminds you of the first time you kissed your ex, I don't care how uplifting you may think it is, do not add it to your playlist!
3. Add songs that make you want to dance and sing, songs that make you feel inspired and empowered!
I like songs like "Blister in the Sun," by Violent Femmes, "Girls Just Want to Have Fun" by Cyndi Lauper, and "Video Killed The Radio Star" by The Buggles. Pretty much anything from the 80s works.
4. Any time you feel yourself getting down, have a desire to isolate yourself, or become trapped in 
negative thinking, pop that baby on. 
Put it on repeat until you're dancing in your car seat.
That's it! It's that simple.
So tell me: What's on your playlist for a vibrant life?