3 Easy Ways to Become the Healthier Person You've Always Wanted to Be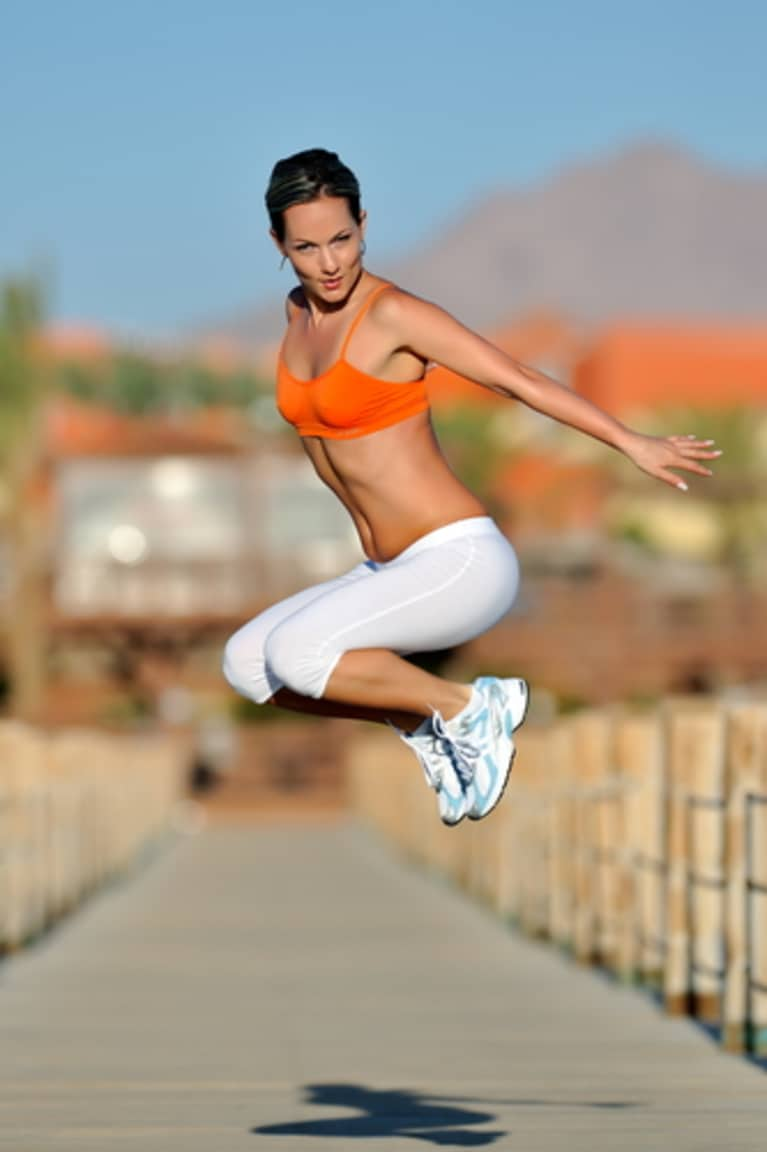 When we are trying to improve our health, it can feel like an Everest climb. The good news is we can change our perspective and view that journey as a series of fun treks, with celebratory base camps along the way! The trick is to break down the challenge into small, achievable steps.
So, let's see if we can put some "base trails" in place to three of the most common barriers to better health: 
1. Move your body. 
Take a DANCE BREAK! Preferably EVERY DAY! It may seem silly, but that's part of its power. If you don't feel up to a full workout, raising your heart rate for a few minutes will still benefit your fitness. It will kick start your cardiovascular system, increase oxygen intake, boot circulation, release endorphins, help to detox your cells, release muscle tension and MAKE YOU SMILE, which is a great medicine in itself!
So go on and shake what your mama gave you!
2. Quit the coffee. 
Many of my clients struggle to quit caffeine, relying on it to get them through the day's dips. But it's a vicious cycle, with the caffeine high leading to its own energy dip… and then you need another one. As a former 6-cups-a-day gal, I understand the trap.
With some deeper searching, we often realize that it isn't so much the coffee we love, but the substantial feeling of a warm, sometimes milky drink. This can be achieved with a much healthier alternative.
There are many coffee substitutes on the market, and the one I love is Dandy Blend. No caffeine, gluten free and a deep, smoky flavour. Experiment to see which you love the most.
If you want to ditch dairy, experiment with coconut milk or almond milk and you get healthy fats that will sustain your concentration.
Instead of sugar in your drink, consider natural stevia or coconut blossom crystals to keep the sugar spike on the low low.
3. Beat the sugar blues
Can't quit the candy bars? Mother Nature has all the weapons you need to satisfy that sweet tooth in a healthier way. Incorporating naturally sweet vegetables into your daily diet has many benefits, will help to curb those sugar cravings and regulate your blood sugar.
The fact that many are root vegetables means they have very grounding properties, helping to calm and comfort us, which further reduces those panicky "need sugar now!" moments.
Choose from sweet potatoes, yams, beetroot, carrots, parsnips, turnips and winter squashes. I know they don't come in appealing wrappers, but trust me, when you eat enough of these vegetables your candy bar cravings will surprisingly subside.
Red and daikon radishes, green cabbages and burdock are ninja veggies in the sugar battle. They have blood sugar maintaining super powers that naturally reduce sweet cravings.
Sweet Potato Cakes 
Makes 8-10 cakes
These are really easy to make and great to have on standby when a sugar craving strikes. This way you can satisfy yourself with a naturally sweet, fiber and antioxidant rich nibble.
Ingredients
2 sweet potatoes, baked in their skins then left to cool
1 Tablespoon chickpea or coconut flour
1 large egg
1 Tablespoon oregano
Sea salt
2 Tablespoons oil – olive, avocado, coconut
Directions
Split the sweet potatoes, scoop out the flesh into a bowl and mash with a fork.
Add the flour, egg, oregano and a good pinch of sea salt.
Combine well with a fork.
Heat oil in a sauté pan and when hot, spoon dollops of the mixture into the pan.
Cook until slightly browned on the bottom then carefully flip over to cook the other side.
Drain on kitchen paper.
These can be eaten warm or cold and can be frozen. They are a great alternative to bread or toast with poached eggs. You can top them with avocado slices, tomato or anything you like. You can dip them into curries and dips. Try different herbs. Go on, play with your food!