6 Ways I Set the Scene for My Yoga Classes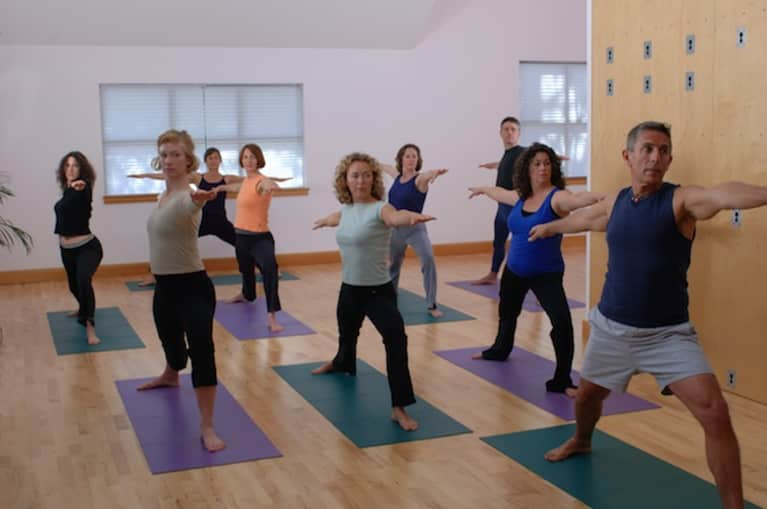 If you want your students to get the most out of your yoga classes, creating the ideal environment for them to practice in is key. That's why it's so important to arrive at least 15 minutes prior to the start of class so you can work to create that ideal "backdrop" before your students start arriving.
 Below is a list of ways I prepare for teaching yoga – I hope that they inspire you to do the same!
1. Check the temperature. 
As soon as I enter the room, I take note of the temperate of the room, and adjust it appropriately. A room that is too cold (or too hot - unless you're teaching Bikram, of course) can be uncomfortable for both you and your students, and instead of focusing on their breath, students will likely be distracted by their chilly toes and stiff muscles. The minute you get into the room, notice the temperature, and if it needs adjusting, handle that immediately so the temperature has time to regulate before the students arrive.
2. Set the mood. 
Next, I adjust the lighting to reflect the mood of the class. When I know I'll be teaching a gentle, restorative class, I dim the lights and often light candles. Yet, when I have an upbeat Vinyasa class planned, I'll turn the lights up a bit more in order to keep the energy up while we flow. The lighting you choose will subconsciously alert your students to the energy level and mood you're looking to generate.
3. Put on the tunes. 
I like to instruct to music, so next I'll turn on my playlist so that my students enter to a fully prepped room. Also, keep in mind that you can select music that mirrors the sequencing of the class. For example, you could start with slow mantra chants, amp it up with some MC Yogi, and then pair savasana with slower, soulful sounds.
4. Organize your space. 
At the studio where I teach, I set up a space for myself at the front of the room with a mat and folded blanket for sitting. From this spot, I lead the opening meditation, demo poses when necessary, and close the class. Also, having a "teaching spot" lets new students know which way to set up their mat.
5. Review your plan. 
Before my students arrive, I review my class plan one final time to get into my head the objective of the class, and I make sure that any books or quotes that I want to reference or share are clearly marked.
6. Greet people and introduce yourself. 
As students begin to filter in, I make an effort to welcome each one. If anyone is new, I always introduce myself, ask their name, and ask if they're new to yoga or have any injuries I should know about. Then, before I have a chance to forget, I jot their name down on my class plan to get it into my head. Taking the time to say hello, and introduce yourself to new students, is a wonderful (and easy) way to make people feel instantly welcome!
So much of what our students get out of yoga comes from what we put into teaching. If you take the time to prep the room (and yourself), your students will notice, even if only subconsciously, and their experience will be deeper and more fulfilling…and they'll keep coming back for more!