If Your Friends Jumped Off a Cliff, Would You? YES!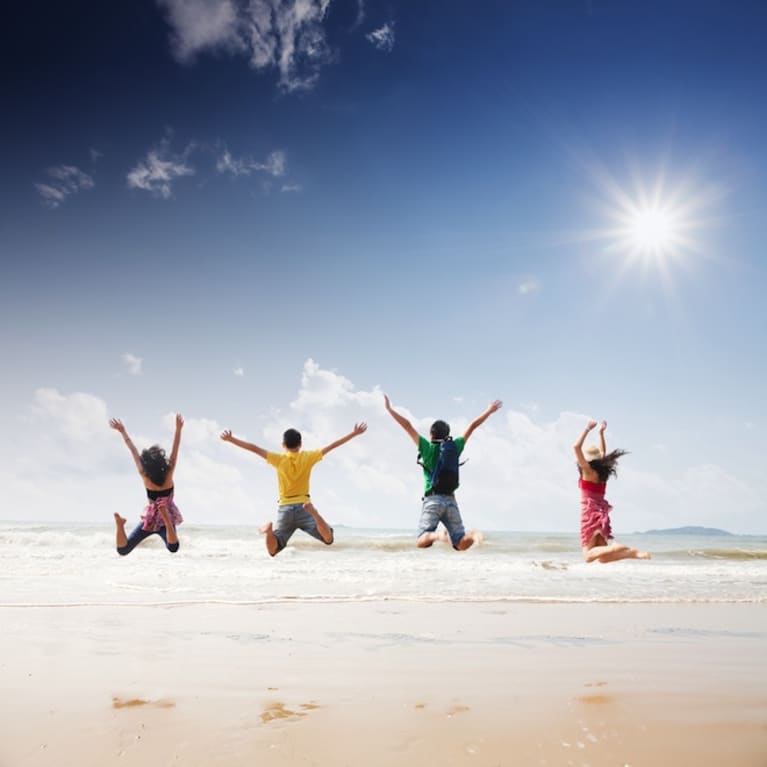 As a teenager I remember my mother saying, "If your friends jumped off a cliff, would you?"At the time, the comment was to deter me from doing something my mother felt was unsafe or unnecessary, like staying out past curfew or buying something frivolous. I learned that "following my friends" was synonymous with foolish behavior.
Nowadays, however, I will follow my friends over many cliffs, the cliffs of living with authenticity and bravery of action.
My friends do these things (and they are fine!), so it must be ok for me to follow their example:
1. they meditate
2. they dance
3. they dance ecstatically
4. they pray
5. they practice yoga
6. they forgive others
7. they don't hold grudges
8. they smile at others
9. they keep on learning
10. they speak kindly
11. they share with abandon
12. they cry
13. they honor feelings
14. they go to spiritual retreats
15. they sing in church
16. they wear colorful earrings
17. they honor many religions
18. they go into nature
19. they often eat organic
20. they have goals, intentions, plans, talk about them and follow through
21. they write about their lives
22. they hug
23. sometimes they give up things like coffee, pizza, potatoe chips
24. they talk about their fears- not incessantly, but to be human
25. they relish the human experience
26. they practice, learn and teach tolerance
27. they travel
28. they love people
29. they read inspiring books and talk about them
30. they will admit to liking silly things
31. they are honest
32. they admit their faults and errors
33. they love
34. they give great thanks over and over
35. they forgive themselves
36. they help others
37. they ask for help
38. they hold space
39. they honor ancestors
40. they share households
41. they recycle
42. they shovel snow
43. they celebrate transitions
44. they find ways to love people who may seem grouchy or negative
45. they keep in touch with old friends
46. they gift, donate, create discounts, support scholarships
47. they believe in miracles
48. they study consciousness
49. they giggle
50. they share their soul and passions.
This list is just a beginning of the ways my friends have impacted my actions and influenced me in life. Try it. Follow your friends like these whom I am honored to follow.
No need to jump off a cliff!
With gratitude to my family, many friends of different walks of life and to my teachers and students who challenge me and nudge me along gently and by example.