I Was the Only Dude at Yoga Teacher Training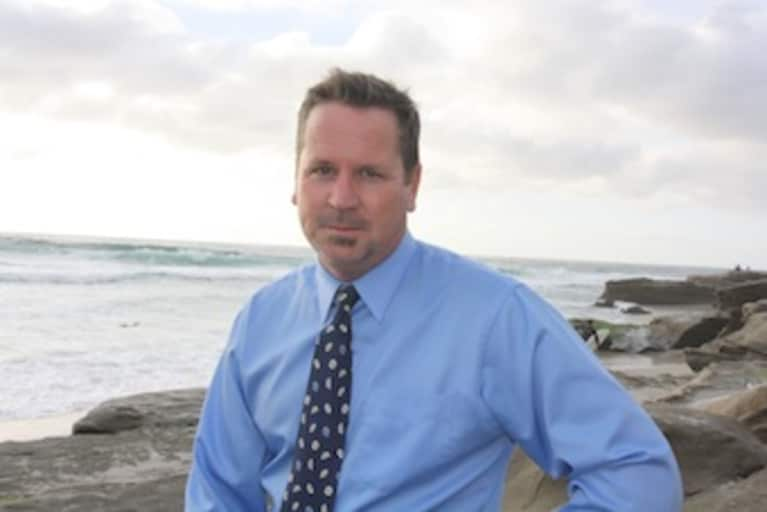 I recently completed a 200-hour yoga teacher training program at an intensive 26 day retreat in Baja California Mexico.
On the day of my arrival, the director of the program told me I was going to be the only male student.
I made some kind of dumb joke like, "That's why I hate yoga!" but then didn't give it much thought.
Based upon my experience in yoga, I figured that there would be more women than men. I wasn't worried about being the only male participant in a graduating class of 19.
I was there to learn about yoga and teaching yoga in an immersive environment away from the trappings of everyday life. It was a sabbatical for me, a respite from my usual world as a licensed mental health counselor in California.
I was not there to meet women or to somehow "hook up" in any way except as part of a greater yoga community. My intentions were introspective, spiritual and, frankly, very yogic.
As I went about diving into what was a challenging prospect for me, in terms of completing the program, more and more of my female cohorts made comments about my status as the sole male.
One person simply came up to me on three different occasions, announcing, "You are the only male here."
Others were more inquisitive. "What's it like being the only guy here?" they asked.
My standard response became that it was a non-issue for me and that I was just another yoga student.
On a deeper level, during what is called Satya, a truth-sharing and communications skills session, one woman stated that when she initially saw that a male was present, she was disappointed. She had looked forward to female camaraderie. She confided that she'd negative experiences with men in yoga retreat type scenarios.
Another woman came to me with a puzzled look on her face, stating, "I just can't imagine what it would be like if I were the only woman here with 18 men."
I believe her words were intended as empathic and caring for me, but they also conveyed a sense of dread at the scenario.
With this highly immersive process, I realized that yoga represented a very safe haven for many women, a place where they simply haven't had to worry, too much, about the invasion of aggressive, inappropriate or plain ol' jerky behaviors from the opposite sex that still pervade in the greater world.
As a counselor, I recognized that in yoga, we have to feel safe; we have to be able to suspend and switch off our flight or fight systems, or it simply isn't yoga from the bigger picture perspective.
We need a safe haven to be able to drop our defense systems so that we can then connect with our true selves, in the spirit of yoga. I guess as a man, I expected a safe haven and took this for granted. But for many women that seems to not be the case.
My takeaway is that men in the female dominated world of yoga need to be more cognizant of this safe haven concept and err on the side of protecting and promoting it.
On a lighter note, I was inadvertently, or overtly, witness to many conversations about "moon cycles" from which these beautiful women would turn, laugh and say "Barry, How do you put up with us?"
Oh my dear ones, what have you been putting up with?