Keep Your Emotions & Bad Habits in Check this Holiday Season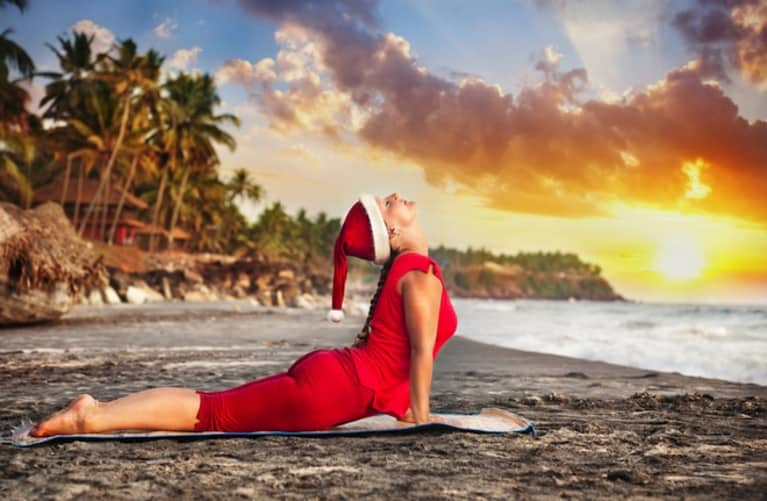 It's so important to be on top of your emotions during the holidays! This time of year, it's easy to wind up eating and drinking more than usual. Spending too much money and finding it tricky to keep up with everyone else.
No doubt you have some little habits that you've tried hard to manage throughout the year! Maybe you're afraid of losing control of your daily routine? Putting on weight? Not able to say no to an invitation? Fear of being lonely? Fear that the turkey won't cook properly on Christmas? Fear of not having enough money to keep up?
These are just some examples of how stress may be building up, leaving you no time to enjoy yourself!
Here's a guide to mastering your emotions and your bad habits this holiday season:
How to stay confident no matter situation
When you are in a high-stress situation, everything will seem much bigger than it is in reality, turning something of a molehill into a mountain. If you want to gain a little more confidence over the Christmas season and around others, follow this little technique:
When you go over a particular social scenario in your head, notice the size of the people in the scenario compared to the size of yourself. For example, this might be imagining going to a party and feeling really small around a lot of people you don't know. When you imagine the scenario in your mind, notice how big you appear compared to the other people around you.
In your mind, change your height, imagine yourself to be much taller and bigger than you appear to be, bringing you over or into proportion with everyone else. Stand in a way that gives you confidence, pull your shoulders back and hold your head up. Practice this if you have any party appointments in the diary and want to feel more confident. Oh and don't forget to smile.
How to eat and drink in moderation
If you are worried that your diary is filling up along with your waist band, make a decision and commitment to yourself to eat and drink in a way that isn't going to make you feel like killing yourself afterwards. If this means skipping a starter or pudding, remind yourself that you are fully in control and remember how you will feel after victory prevails!
I know this is easier said than done (believe me I do!) but imagine how you will feel after you've maintained control towards encouraging yourself to do the right thing. Only you can set your personal boundaries and be in control of the outcome. If you do go over the threshold, ensure you forgive yourself – this may sound a little daft at first but punishing yourself with negative self talk is definitely not helpful the next day.
Instead go for a power walk!
It's really important to remove ANY guilt you have about what you have eaten or drank the day after the night before. Simply forgive yourself if you went a little overboard. What's happened has passed, and beating yourself up with a mental stick is not going to help. Letting go of feelings of guilt is the best thing you can do to avoid fuelling the situation even more, and risking repetition of it all happening again due to shame.
We have a very good way of beating ourselves up over things that we do, holding on to regret in order to punish ourselves. Regret and worry are wasted energies and both are detrimental to your health and well being. When you create stress and worry you release adrenaline and hormones which pump around your body knocking you out of balance.
Try to get some focus and appreciate all the good things you have achieved in the past instead of focusing on all the glasses of wine, sausages or chocolate you had the night before. If you would like help banishing those bad habits in the new year, contact me.
How to handle grief
If you have experienced grief or loss of someone or a part of yourself, give yourself permission to feel exactly as you need to. Avoid suppressing any emotions and allow your body to feel them. Emotions should always be moving through you, and to be able to release them is the most important healing you can give your body. If an emotion stays stuck in your system it will add more stress and anxiety to your mind and body, making it worse.
Light a candle. Write a letter. Talk to yourself in a nice way. Be good to yourself. Express yourself in any way you like. Ask if you need some company, and most importantly remember that it is ok to show a bit of vulnerability. People appreciate it when you can show that you are only human.
Some affirmations that you can repeat to make you feel good inside, like a glass of mulled wine (or two):
I release any thoughts of what I lack and focus instead on all that I have
I love and appreciate all the parts of myself
I let go of any guilt at all times
I am responsible for how I feel and can bring positivity into my life
I always have the best of intentions
I recognise and listen when a part of me is trying to get my attention
My emotions are calm and flowing
I come from my centre of peace at all times
I release my feelings and create a centre of happiness
I am open to receive love in all its forms
I deserve the best possible life and I have it
I deserve joy and I am open to receive it
I support the success and happiness of everyone I know
I allow myself to feel what I need to feel
I focus on what I am doing well
I am my own best friend
In the meantime, if you want to keep yourself sane over the Christmas period, it's good to be thinking about what you would like to achieve in the new-year. There is nothing more I love to do than sit down on NYE and write out my intentions for the new exciting year ahead. Be good to yourself. Click here for my new Ebook, How to Create your Perfect Year.
Merry Christmas!