Get Out of Your Own Way and Clear Space for Your Goals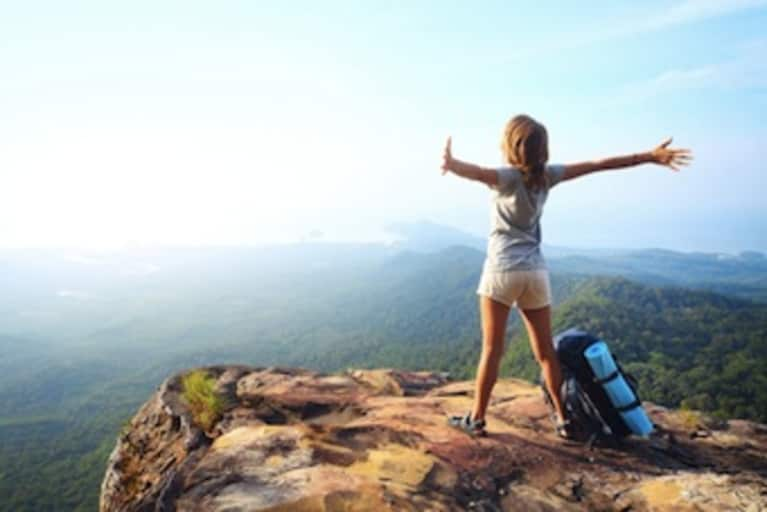 I do not watch the news and I do not pay attention to headlines or celebrity gossip, because it's all distracting and keeps me from reaching my potential.
People tend to group together and fester off of negative energy. Most of the news is negative and most of the population stops 5% before they reach their goals.
Coincidence?
I think not.
The relationship between reaching your dreams and the amount of distractions you invite into your life is directly proportional.
As Tim Ferris says, if news is important enough, you will hear about it. I also make it a personal choice to avoid the topics of religion and politics. I find that people are very passionate about proving that they are right and the other person is wrong, when in reality, there is no right and wrong.
Your only job in life is to focus on yourself, your goals and live a fearless vibrant life. 
By avoiding conversations with heated debate, you can free yourself from wasted time. A dead end is a type of conversation where one or both parties stop listening to the other person, and focus on proving the other wrong.
Here are more ways to get out of your own way, and to clear space for your goals: 
1. Listen more. 
When politics or religion come up in conversation, it's inevitable that people turn off their ears to open their mouth. Anytime people stop listening, the situation goes into reverse. Whether you are arguing with a significant other, trying to prove a point, or ignoring your inner voice, failing to listen is detrimental to your growth, so rather than spending your precious time filling each moment with repetitive arguments and negative thought patterns, try listening.
2. Be calm and seek your inner voice.
It's talking to you all of the time, although people tend to do things to reduce their inner voice. We eat junk food to dull it (not kind), we get into abusive relationships to suppress it (not kind), we work out over it, we yell over it, spend money over it, watch negative TV over it, get into heated debates over it, when all we really need to do is to quiet ourselves and listen to this gentle, kind voice.
3. Trust
It does not matter if you don't have enough money to make your dream come true. It does not matter if you do not know where and how you can possibly meet your soul mate when you work and come straight home. The universe and that little voice that we push away is there to guide us, to help us on the right path.
A little bit of trust will get us closer to our goals. This is why most people stop before they reach their goal. It becomes too hard, or they can't physically see it manifesting into their reality, so they throw up their hands and say, "I give up!" The other 5% of the population, the ones that wrote that national best-seller, or founded Microsoft, or created Facebook made their dreams a reality by not giving up.
In order to fly and soar in your own life, you must choose the path of least resistance and focus on what you want. It may get hard and it will seem tough, but when you give up, you have not tried. You have not reached your full potential. Only when you give a dream everything you have can you see what you are really capable of doing. Spending your valuable time with negative garbage will only move you further from your goals.
If you want to take it up a notch, try these 3 challenges to help you remove distractions from reaching your goals: 
1. Do not watch television for an entire week. Bonus: avoid TV for an entire month.
2. Avoid political or religious debate or dead end conversations.
3. Rather than watching television, work on your dream list. Plan what you will need to do to make your dreams come true. Create an action plan to move towards your desires.