Why You Need to Get Outside Every Day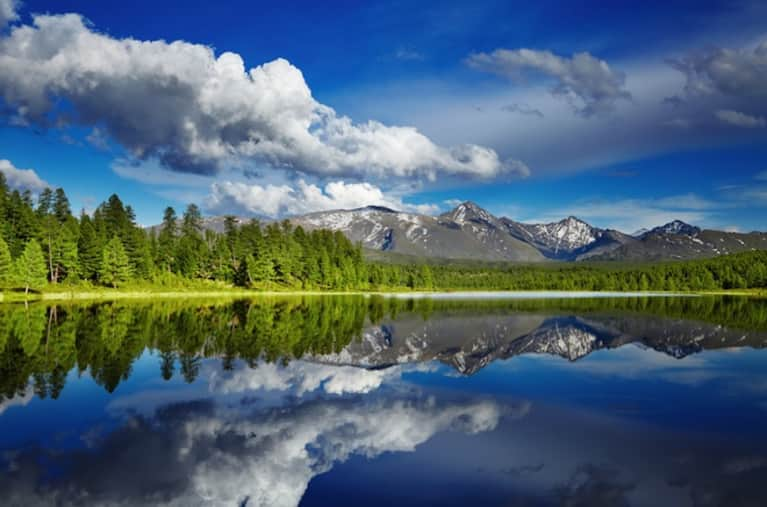 We rely on the earth for everything: the food that nourishes us, the shelter we call home, the air we breathe. It should be no surprise, then, that fostering this vital connection to nature has countless benefits.
Even when we're busy, we should make it a point to spend some time in nature every day, even if it's just for a few minutes. Here are some of the reasons why:
1. It gives us focus. 
An emergence of research about children and adults with problems focusing suggests that attention greatly improves after taking a walk outdoors. Another study found that college students who took a walk in the park were much better able to reflect on a troublesome situation than students who walked on a city street. Also, schools are increasingly taking education outside, in all academic areas. This results in increased motivation, retention, and learning.
2. Nature helps us de-stress. 
Research shows that those with nature nearby are blessed with a buffer from stress. Getting outside allows us to take a break from many of the stressors of our lives. Time outside lowers the stress hormone, cortisol, that's in overdrive when we're stressed. The great thing about nature is that it's nearby for every one of us, and any bit of nature can be helpful, whether it's a patch of grass, a tomato plant hanging on the patio, or clouds floating overhead.
3. It nourishes us. 
In addition to the many mental, spiritual, and emotional benefits, the physical benefits of outdoor time are immense. The outdoors begs for us to get up and move to explore our surroundings. This helps prevent obesity, lowers the risk of heart problems, lowers blood pressure, and even helps prevent myopia (or near-sightedness).
4. It's empowering!
Nature has the ability to make us feel strong and capable. Particularly when gardening or caring for living things, our self-esteem increases: we literally see our efforts grow. Green thumb or not, reconnecting with nature can make us feel better about ourselves and the beautiful world we inhabit. Also, just as nature is constantly changing, we, too, are ever-changing and we have everything we need within to rise to the occasions of life.
5. Nature is for everyone. 
We all belong here, no matter our background or characteristics. Everything we do affects countless other living beings. Spending time in nature can remind us of that, and reassure us that no matter what, what we do truly matters, and we are not alone.