Zen and the Art of Being a Freelance Yoga Teacher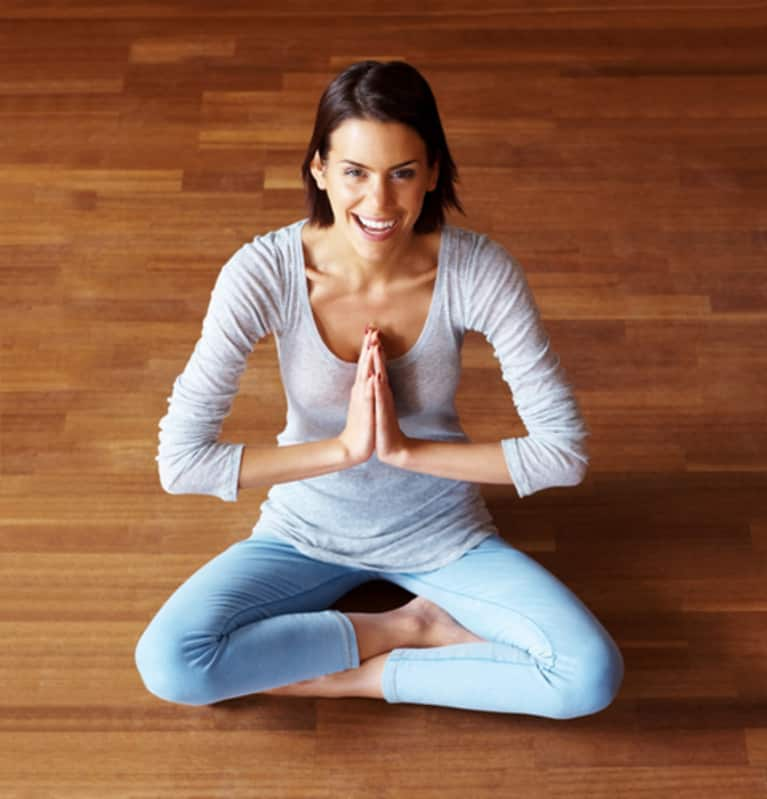 I am an organizer at heart. I come from a long line of women who like things to be polished, perfected and professional, which served me well in my past life as an event planner.
But, somewhere along the way, my rebellious side craved less structure, and suddenly I found myself bored of the cubicles and longing for a more "flexible" schedule.
Be careful what you wish for, right?!
Flexible is exactly what I got!
My day-to-day life now consists of teaching yoga classes and private sessions, planning retreats, coordinating yoga teacher trainings, and managing my small clothing business.
Surprisingly, even with a life overflowing with yoga, it can be incredibly easy to lose your zen. We've all had those days of 95 unread emails, last-minute cancellations, schedule shuffling, and not feeling so inspired.
To help you stay zen, here is a collection of tried-and-true tips that I've learned (sometimes the hard way!) in the past few years of being a freelancing yogi:
1. Do just one thing at a time.
We've become exceptional at multi-tasking, which is not always a good thing. Research has shown that when we do two or more things at once, we do none of them to our highest potential.
Case in point: How many windows do you have open on your computer right now? Use the teachings of yoga to help you with this. Find a drishti (focus point). Practice pratyahara (withdrawal of the senses). Do one thing at a time and be fully present throughout.
2. Set attainable goals. 
Start each morning off by checking in with your to-do list. Get through as many tasks as you can that day, cross them off, then re-write the list at the end of the night. This exercise will help you get through daily tasks with a sense of accomplishment.
On a bigger scale, start thinking about what you want your year to look like. What goals will you want to have accomplished 12 months from today? Start by vision boarding with images that inspire you, then move into setting more concrete goals and determining the real-life actions that support the attainment of those goals.
3. There are always enough hours in the day.
When I first started freelancing, I found myself constantly saying, "there's just not enough time in the day!" So much so that it became a sort of self-fulfilling prophecy.
Finally I took a step back and realized that there are, in fact, enough minutes in each 24 hours to make it all happen. If you're feeling overwhelmed, sit down with an hour-by-hour calendar breaking down your next five days.
Block off your non-negotiable obligations and then notice all the white space. Time is what you make of it. Outsource smaller projects to colleagues, delegate errands to friends and family, even get an intern or apprentice if needed. There is always enough time, if you are creative enough to make it so.
4. Take time off. 
While living the freelancing lifestyle means that you no longer have to work a traditional 9-5, it also means that you no longer get to work a 9-5.
This lifestyle can involve many late nights, working while traveling and even working on holidays. In other words, you are always ON. It can seem hard, or even impossible, to imagine taking a full day off. But, if you are feeling symptoms of burn out (irritability, insomnia, strange eating habits, lack of inspiration, to name a few) it's vital to take time away to let your mind rest.
Sometimes all we need are those few hours away to unplug, get a massage, take a walk or catch up with an old friend to clear the mind and re-focus our intentions.
5. Technology is your BFF! 
Many free resources can assist you in organizing your life as a freelancer. Google Drive is an excellent tool to share documents and spreadsheets when working on a project with other people. Installing a dictation device on my iPhone has been a life-saver!
Whenever I'm on the road and feel a spark of inspiration or need to remember an errand, I dictate it into my notes and review it when I'm back at my desk. Driving around town to meet in person with colleagues can waste valuable time (and gas). Try hosting meetings via Skype or Facetime on those jam-packed days. For conference calls that require screen sharing and multiple participants, use AnyMeeting or DimDim. Also, with so many usernames and passwords to remember, it is essential to find a good online password manager or keep them all written down in one safe place.
6. Celebrate successes big and small. 
When I first started out in the small-business world, I sought advice from fellow entrepreneurs all the time. I figured that there was so much to learn from people like Oprah and Steve Jobs who have taken their tiny dream and turned it into an empire. While there truly is so much wisdom to be learned from those who have paved the way, it is important not to take EVERY bit of advice that you receive.
I was once told, as a retailer, to not celebrate every sale you make. I wholeheartedly reject this bit of advice. Their logic was that you shouldn't be celebrating your 80th sale, you should be planning for your 800th. While I agree that it's important to always "shoot for the stars," we need these mini-successes to keep us motivated. Even if it's a five second happy dance or a quick hug from my husband, I believe that we most definitely should acknowledge all successes along the way.
7. Do more yoga! 
This should go without saying but, in reality, working five or six different "jobs" in a given day, self-care is almost always the first thing to go. Commit to regularly scheduled yoga classes and hold yourself accountable.
Even if it's only once or twice a week, it will show in the quality of work you produce. As we all know, yoga aligns the mind, body and soul, which will make you a much more focused, productive and creative freelancing yogi!