10 Teaching Tips for Newly Certified Yoga Teachers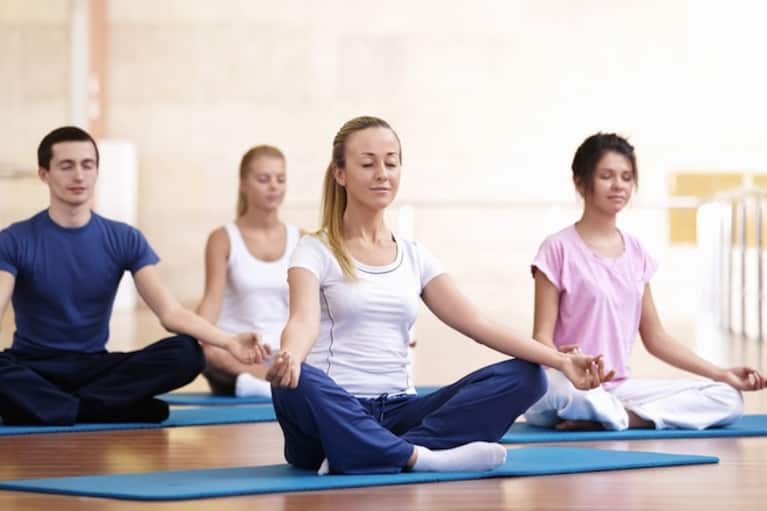 Hundreds of new yoga teachers graduate from yoga teacher training programs every year.
As I prepare my own teacher trainees for their new adventure in teaching, I've realized how important it is to highlight certain concepts and practices that will help them put their best foot forward.
The following is a list of my top teaching tips for newly certified yoga teachers:
1. Teach with a passion for yoga. 
What do you love about yoga? Whatever it is, let it fill your heart so people can hear it coming through your voice. Even if you feel like you're cuing or class sequencing was out of sync that day, if you love yoga, and you love teaching yoga, no one will even notice.
2. Understand that sometimes less is more. 
It won't be necessary to explain every little detail of every pose to your students. While you need to do this in the learning stage for teaching, your students won't necessarily need to hear all about it. Keep your cues simple and to the point. Once your students are happily in the pose, be silent for a few moments. It will help your students develop a mind-body connection.
3. Be honest. 
If someone requests a pose you don't recognize, or are uncomfortable teaching, say so. If someone asks you a question you are unsure about, tell him or her you don't know, but you will find out. You will be more trustworthy and accessible to your students if you are genuine and sincere.
4. Teach from the heart, not the ego. 
There's that three-letter word again! Look at it this way: Ego has a bad day and needs to let everyone know, the Heart is willing to set that aside to be of service. Ego wants to practice an inversion while everyone is in child's pose, the Heart wants to keep an eye on the students. Ego is upset that a beginner is slowing down the class, the Heart is overjoyed someone new came to yoga. Ego thinks the person in the back row is annoying, the Heart forgives and understands that we are all in this together.
5. Give subtle feedback. 
Watch your class. If you see someone responding to your verbal correction, say "yes," or "that's it," or "very nice." You don't have to call out names, not everyone appreciates that, but you can make eye contact, smile, and say, "good job." Your class will appreciate the attention you pay to the subtleties of their practice.
6. Be patient. 
Give up the need to cram a million poses into one class. Sometimes focusing on a few, good, quality moments will be the highlight of your class. Give your students a chance to feel and absorb the benefits of each pose.
7. Have a positive outlook. 
Remember something positive about each student. When you focus on the positive, you'll less likely get snagged by your own issues, subpar mood, or whatever has got the best of you that day. Being in a positive frame of mind when you begin your class will make it that much more enjoyable for you, and your students.
8. Lighten up. 
A little humor every now and then is great for the heart. Feeling tense as a teacher? One of your students might be having the same experience. Bring in some lighthearted energy, and have fun.
9. Let go of perfection. 
Understand that there is no perfect yoga pose. Our bodies are like snow flakes; there are no two alike. Throw out your mental image of textbook-perfect poses and be inspired by how beautifully each pose can be so uniquely expressed by a variety of different body shapes and sizes.
10. Remember the golden rule. 
Learn from your students, they will always be your best teacher.