BUT I'm Not Flexible! Debunking Yoga Excuses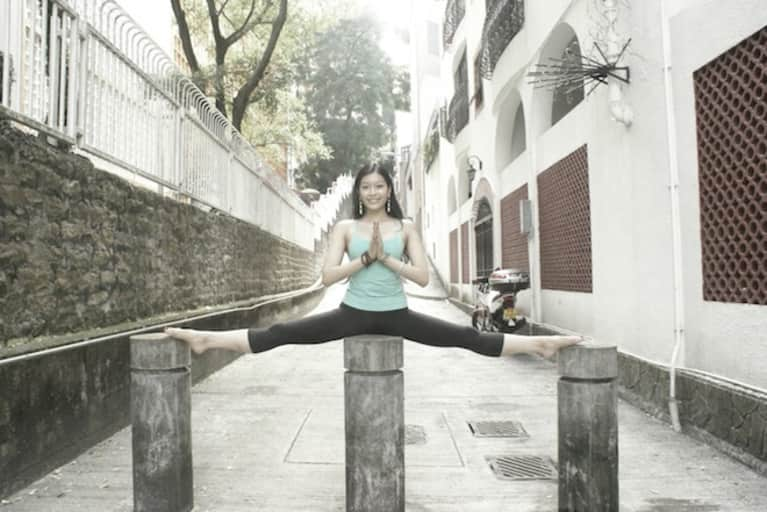 As a yoga instructor, you'll hear a million excuses about why someone won't try yoga. Some are admirably creative: "I don't like the idea of imitating my dog in a downward dog position." Others a bit more practical: "My wife doesn't like the idea of me in a room full of women in tight clothing."
I can understand daily yoga may not be everyone's cup of tea, but before you give an excuse, make sure it's valid!
Below are 3 popular excuses for not attending a yoga class, debunked!
1. I'm not flexible enough.
Yoga is not only about flexibility. In fact, flexibility alone is dangerous as it puts extra pressure on your joints. The ultimate goal in yoga is to build both flexibility and strength. Additionally, no one will ask you to go into a split eagle without your consent. The important thing to remember in yoga is: you own your practice. Listen to your body and go only as far as your body allows you. Focus on yourself and respect your needs. Take rest shall you need it. Don't compare yourself to others. Only then can you improve and grow in your practice.
2. Yoga is too mellow for me. I need something more intensive to break a sweat.
Well, well, well. Mellow, eh? If you're practicing yoga correctly, you should be breaking a sweat even in a Hatha 1 class. The beauty of yoga is no one knows how hard you are working except yourself. You are your own progress. If you ease into a pose without holding your core or using your muscles – you are the only one who knows. So, ask yourself if you are really pushing yourself. If you are and you still want a more intensive workout, try hot or power yoga. Let me know if you don't sweat then. (I'll take you to a physician to get your sweat glands checked!)
3. I don't have anything to wear.
Seriously?! It's a yoga class, not a fashion show! For most yoga classes, clothes you wear on a run or to the gym are sufficient. If you practice hot yoga, you may want to invest in shorts or tighter tank tops but otherwise, most gym clothes are perfectly okay. If you own clothes that you exercise in, for the most part they will work for yoga. If you don't own workout clothes, it's time to invest in an exercise-friendly wardrobe to get moving for the new year!
Moral of the story: you're better off saying you don't want to attend a yoga class because you simply don't like it!