Don't Try to Stop Change, Embrace It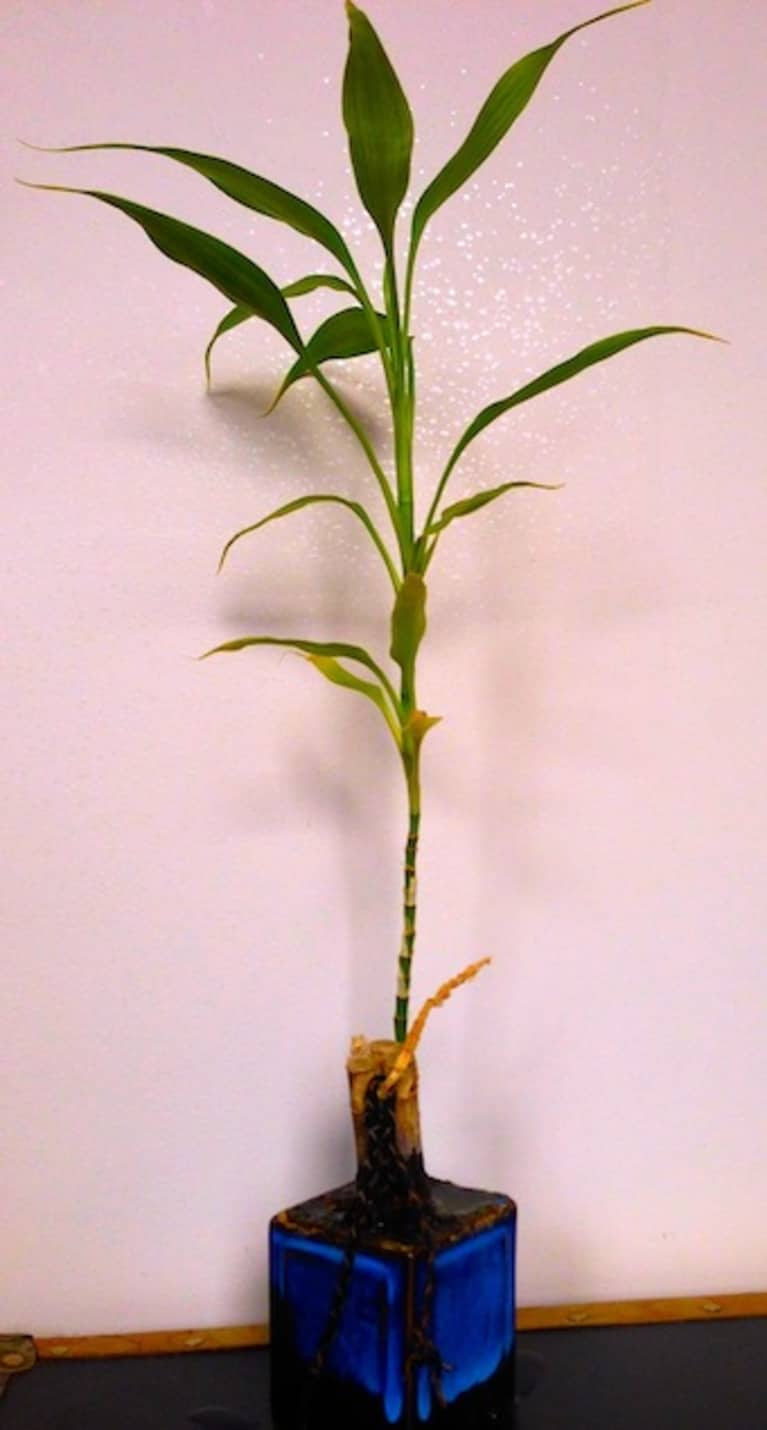 As I walked through the flower district on a warm summer Friday, trying to shrug off the past 13 hours of trading floor stress, a little something caught my eye.
If you've ever been to the flower district in New York City, you know there are plants on every inch of sidewalk – gorgeous, enormous palms, orchids, bouquets of flowers, fichus trees, you name it.
I've always considered it the truest of urban jungles, relished walking through its branches, yearning to catch a scent over the gutters. But on that day, amid the green opulence, I caught a glimpse of a tiny blue ceramic box, two inches square, with a two inch bamboo shoot planted in the center of it.
For $15, the exact amount of cash I had in my pocket, it was a sign that this was to be a TGIF gift for the fellow I was dating. But not seriously of course. (Or so I told my 21year-old self.)
That evening post run (pre the real yoga days), I gave him the small plant as a token of the summer of us, and he loved it. He watered it every day, making sure it did not get too much light or too much heat, and encouraged it to grow, as he encouraged us to evolve.
Grow it did, about five inches, just as it became more vibrant, which astounded me.
Then … I moved to London, and the phase of the long distance relationship, London – NYC, with all the problems you can imagine, or perhaps have experienced, in between, hit us with full force.
And during that phase our beloved plant died. First it turned a yellow brownish color, then the leaves started to droop, then the entire stalk started to shrink, and soon it shriveled to the size I first saw it. I assumed the $15 random ceramic sidewalk plant had simply run its course, yet he refused to lose hope.
A little over two years later I returned to live in NYC and moved into the place we now call home, which is when the wonder of life really began to ensue.
Exactly one month after being back, stray boxes still scattered around the loft, we saw a new miniscule shoot of bamboo sprout up in the ceramic blue box.
A hidden seed reared its head, and started to grow like mad, faster than the other shoot, now completely dead, had ever grown. It in fact, now ten and a half years later, it continues to grow at a foot tall, as you can see, changing form and evolving with us.
This plant, as all plants, serves as a constant reminder for one of the main tenants of Tibetan Buddhist yoga philosophy: there is no such thing as an unchanging thing.
We change as individuals every day. Sometimes obviously, externally, tangibly. Other times subtly, internally, intangibly.
In fact, every single thing around us is changing ever nanosecond of every minute.
Every cell, every seed, every perspective, every perception. It is impossible to control it, or to stop it. All you can truly do is witness it and learn to shift your perception along with it. In our case, we learned to embrace the shifting dynamics between us, and the new form we were taking as a unit and as individuals. In tandem the symbolic plant grew, and died, and came to life in a new form in front of us.
The beauty of yoga as a whole is that it is a practice to notice, feel, and accept the inherent changing nature of things every day. The mat serves as a petri dish, with each pose feeling drastically different each time you enter it, although perhaps on the outside everything appears the same.
The cushion, or meditation seat, serves as a lens for the changing nature of your mind, the constant flux of thoughts that take on differing forms every day. The breath serves as the fuel for your observance. And the dedication as we do at I.AM.YOU. as your anchor, or focal point admits the change.
Together as one, the yoga practice teaches you to notice the changing nature of everything around you. It helps you to find beauty and strength in that change, which will allow you to grow from, and within, it, just as we have with our once tiny, once dead, now vibrant plant.