How to Set Your Intentions for 2013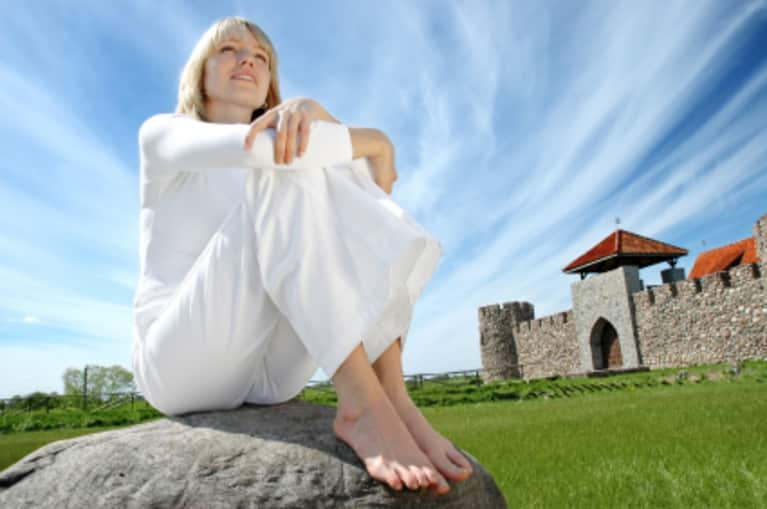 It's that time of the year when people start thinking about New Year's resolutions and how we can drastically change our lives overnight on December 31st to be better people by 2013.
On January 1st, we hit the gym, eat healthier, start making lists and put aside some of our worst habits.
By February 1st, we're happy if we vaguely remember the resolutions we made and we're more focused on our excuses for why those goals have fallen by the wayside.
So instead of promising ourselves that we'll drastically change overnight, here are some ideas for resolutions that can last all year long, one small step at a time.
1. What can you do today to get even one tiny step closer to your goals?
No great success happened overnight. We may hear about triumphs that seemingly came out of nowhere, but we don't always get to see the struggle or the journey that came before the success.
Keep the end goal in mind, but from day to day, take it one step at a time and think about what you can do each day to move yourself just another inch toward your goals. In a year, 365 moves toward your goals will, if nothing else, move you 365 steps in the right direction.
2. What can you do today that makes at least one person around you smile?
While this sounds selfless and virtuous, think just a minute about what happens when you see someone smile from ear to ear, or better yet, let out a big belly laugh. Knowing that you're responsible for that instant in which all worries are dropped and someone physically responds so strongly to something you did or said is priceless. Make someone smile or laugh every single day. Not only will you change the path of their day for the better, you'll benefit from the happiness you created around you.
3. What can you do today that is not selfish?
Many of us spend a great deal of time thinking about what we'd like to change about the world around us without giving nearly enough thought to what we can change within ourselves to make the world a better place. Do one thing every day without looking for any return on your actions. The returns may be there, or they may not be there for you; but you don't always get to see how your good actions are paid forward. Do something to break out of your own head, your own problems and worries, and improve your surroundings with your selflessness.
4. What's one thing you can change in your actions today that can make you better than the person you were yesterday?
Most New Year's resolutions last for the first several weeks of the new year, that is until we get trapped in our routines and habits that feel so much more comfortable than these changes we've tried to make. Instead of making drastic changes at the New Year, do one thing each day that somehow makes you better than who you were the previous day. This may just be a recognition and acknowledgement of something new and healthy about yourself or the world around you; or it could be some deed that you wouldn't have necessarily done the day before, but you're willing to do to top you who were yesterday.
5. What can you acknowledge about yourself today to remind yourself what a rockstar you really are?
We're our own best critics. In the midst of all the changes we try to implement in the New Year, we sometimes forget to give ourselves credit for what we're accomplishing at home, at work or internally. Each day think of something for which you can give yourself some credit. It can take a lot of effort, especially at first, to make even the smallest of changes from day to day; so don't forget to give yourself credit for what you're doing!