How Yoga Opened Me Up…and Drained Me Out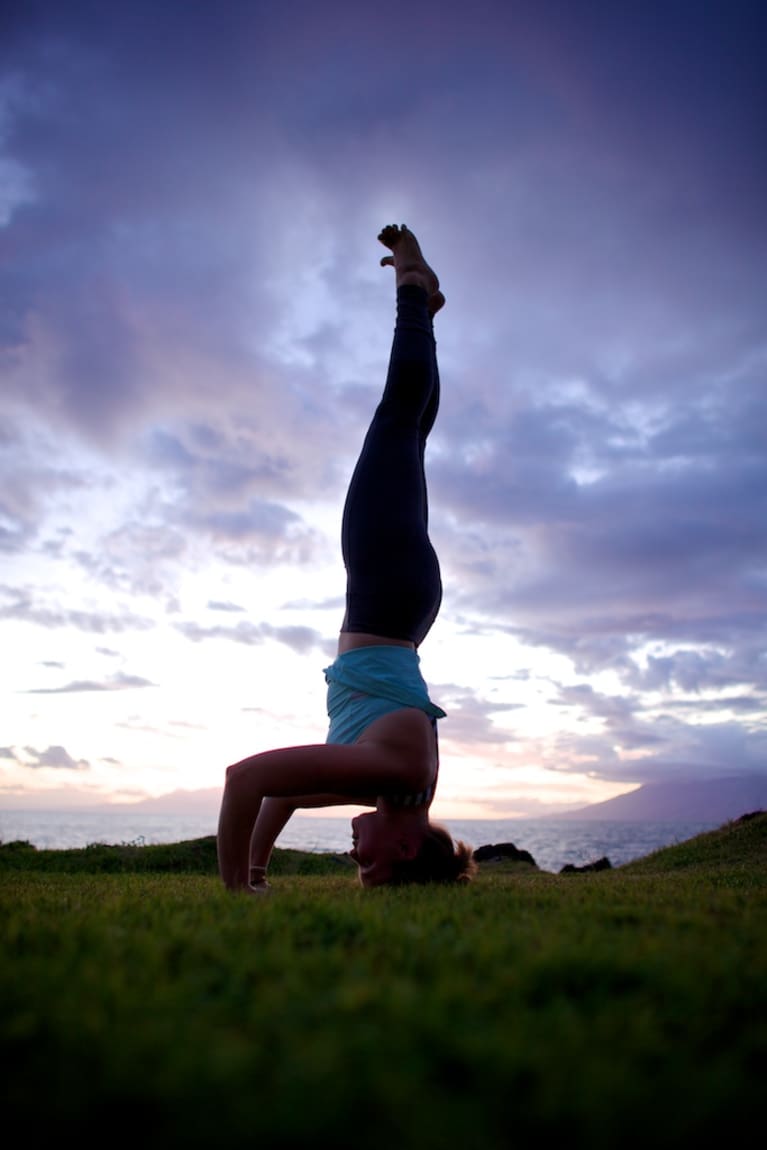 I am about to finish my first 200-hour yoga teacher training. I went into this intense process ON FIRE.
I was doing my homework days before it was due, going to really difficult classes during the week, eating a vegan diet, cutting down on the wine and Real Housewives marathon nights – all of it.
One thing my amazing teacher told our group early on was that "stuff will come up" during the training.
I kept waiting for it to come up.
It didn't.
Just a few weeks into the program, one of the many great new friends I'd made told me she'd started crying during our practice, while we holding Warrior 2.
I thought…really? Why? (And…Warrior 2?)
Well, recently, only two weeks from the finish line, it all just slapped me in the face.
And boy did it smack me hard.
I had tears streaming down my cheeks in our first pose, savasana supported by blocks. (For non-yogis still reading this, I was lying on my back with a couple foam blocks underneath me.) The pose is a major heart opener. Backbends are extremely confrontational and stuff can come up without even realizing it.
So I learned.
With all the heart openers and hip openers (another place we hold emotions) we'd been practicing week after week, I found myself lying on my mat, angry at my ex, angry at myself, angry at my friends, angry at my parents, angry at…life.
And the tears just came.
And they came again when I couldn't get into a headstand and hang out there, which I can usually do with ease. It was all just totally fucked up.
It all came crashing down (literally – I fell out of headstand and got schooled by my teacher in a pose I'm proud to say I'm actually good at). So, I started crying, again, but tried my best to hide it underneath the veil of my sweat.
During our post-asana lecture, our teacher opened up about something she does called "shadow work." I had never heard of it. She gets together with some other like-minded women, and they address their dark side. The crappy stuff. The real stuff. Life. The stuff some yogis don't want to admit exists no matter what level you're at in your practice. There is no light without darkness – and we all have a shadow.
To hear my yoga teacher admit she has anger, or "a shadow," really, was so comforting, because it's true we ALL have anger. To act as though because we are yogis it doesn't exist in our lives is just plain stupid.
Yoga teacher training or not, we are human. Life throws you things that just plain suck.
I am DRAINED and angry and sad and proud and happy and THIS is partly why I decided to go through this yoga teacher training: to open myself up – even if it ended up being a sharp blow to my gut in order to make it happen.