12 Tips for Staying Healthy in a City That Isn't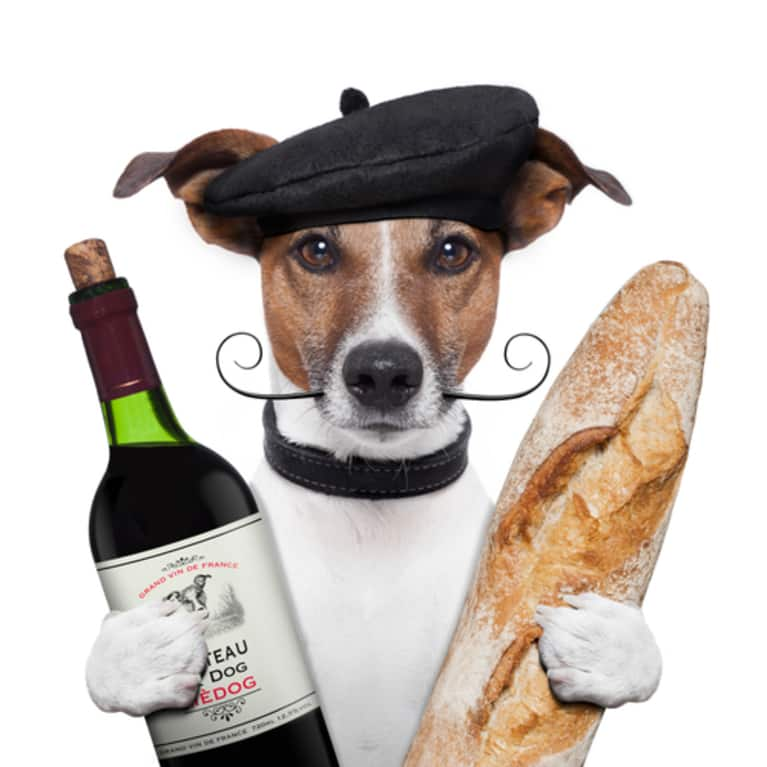 It's no coincidence that New York is called the Big Apple: there are juice bars on every corner and fitness centers everywhere. In California, vegan and vegetarian restaurants are ubiquitous (as are avocados – you lucky West coasters!) In Thailand, locals sip water from fresh coconuts and absorb the Vitamin D-rich sun's rays. However, not every city is geared toward a healthy lifestyle.
Instead of gyms or juice bars on every street corner (see: New York City), here in Paris, France, we have bakeries and smoky cafes. When I ask for the "vegetarian" option at restaurants, a fish typically appears on my plate.
At one recent event, my request for a "vegan, gluten-free" version was met with a plate of wheat risotto and squash drowning in butter.
So whether you've chosen to make your home in Paris or the moon, should you simply adopt the old adage "When in Rome…" and sacrifice your health to fit in with the local scene?
Mais non!
It IS possible to stay healthy even when the place you're living makes it very hard to do so. Here are some survival tips:
1. Don't apologize. 
Just because others may choose to smoke, neglect exercise, or eat poorly doesn't mean you need to apologize for trying to keep yourself fit. You've made a choice, now stick to it and NEVER feel ashamed to be "different."
2. Get organized. 
Meal planning requires a bit more thought than it does for people living within arm's length of a juice bar or organic restaurant. If the only options available to you are the meatloaf du jour at your workplace cafeteria or a slice of pizza at the joint next door, make sure you B.Y.O.B. That's "bring your own BITE."
Make a large portion of quinoa or your favorite grain on Sunday night, then add to portable salads for the next few days. Pack healthy snacks like almonds, rice cakes and nut butters, chia puddings or bananas to give you an energy boost without having to nosh on the junk food around you.
3. Ask. 
If you're at a restaurant with no ostensible veggie-friendly dining options, ask if the kitchen can accommodate your needs. You may be pleasantly surprised. Even better, call ahead and give them some time to prepare. Most chefs will adjust as long as they have enough time to plan in advance. I recently asked a nearby bakery about gluten-free bread and the baker told me that he'd be happy to make one for me as long as he had enough notice.
4. Find like-minded friends. 
Hanging out with people with similar interests will make staying healthy much easier…and more fun! Join a friend for a yoga class or have a weekly coffee (or green juice?) date with that guy you always see at the gym. Join online meetups or tweetups or Facebook groups for people in your area with similar pursuits so you can always be aware of interesting events or gatherings nearby.
5. Blend. 
The best life-saving tip to survive in any part of the world? The green smoothie. Pack one of these with protein, greens and your favorite superfoods and fruit and you'll be good to go for the day. Have one in the morning or bring one with you to sip later in the day (or all day long)!
6. Login. 
No yoga centers nearby? YogaGlo.com is a wonderful way in some downward dog and practice anytime. It's like having your own private class with some of the best teachers around the globe. No matter how busy your schedule or how UN-yoga-friendly your town or city, there's no excuse not to practice when resources like YogaGlo are available for some Om in the comfort of your own home.
7. Stay social. 
Just because you may not be drinking much, or at all, doesn't mean you still can't meet friends and head out on the town. Don't turn down an invitation to meals with friends even if you're following a special diet or prefer to eat on your own clock. In many cities, particularly in Europe, locals tend to eat late in the evening – restaurants in Paris don't even open their doors until 8 PM and in Spain, dinnertime is closer to midnight. If you feel better when you dine earlier, just eat before, but join your friends and don't feel awkward about just ordering a drink or dessert. It's about being together with friends or family, not about what's on – or not on – your plate.
8. Keep your sense of humor. 
Instead of being on the defensive when people inquire about (or poke fun at!) your healthy life choices, laugh it off. Life is too short. And while they may be judging your choices, make an effort not to judge others in response.
9. Pack your pantry. 
Keeping your pantry packed with healthy treats you can grab at a moment's notice is essential. Products like nut butters, chia seeds, spirulina powder, rice cakes, nori sheets, dried fruits and nuts and oils last for a long time and are nutrient-dense, not to mention delicious. Make sure to keep healthy spices on hand for an extra nutritional boost and added flavor to boot. Cinnamon, for example, just makes everything better. I promise.
10. Make the web work for you. 
Make sure to keep healthy staples on hand, even if your local markets don't carry many. Websites such as Rawguru.com or Therawfooworld.com will deliver across America and internationally. The price of shipping is definitely cheaper than a trip to the doctor – remember: it's an investment in your health. Try partnering with a friend or a few to place a joint order and split the shipping cost (and whip up a delicious meal using the products together too!) The web also makes it possible to communicate with top health professionals from across the world, even if you can't find one you like in your city. I Skype with my nutritionist weekly in California, email regularly with my doctor in NY and sent blood work to labs in Florida.
11. Wake up early. 
"The future belongs to those who wake up early." This is one of my favorite sayings. An extra hour or two, or even 10 minutes, can help you get your day off to a good start. Detoxify your liver with some hot water and lemon as soon as you wake up, then meditate, go for a walk or do yoga. Or, spend the time preparing meals in advance to take with you to work or warm up for dinner when you get home. Even if the rest of your day isn't as healthy, spending just a little bit of time to pamper yourself in the morning will make all the difference.
12. Breathe. 
Wherever you are, there is air. Inhale it. Exhale. And voilà! You're ready to brave wherever in the world you are.