5 Ways to Make a Tiny Space Seem Big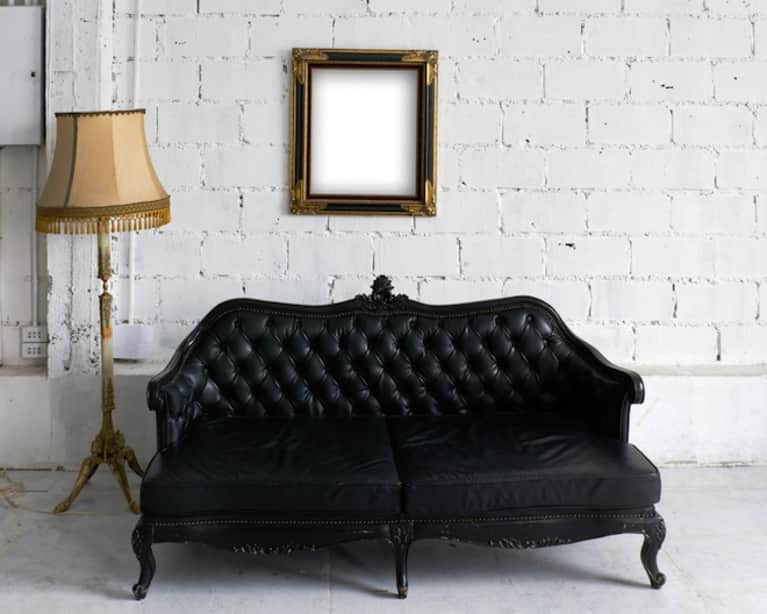 Small is beautiful: it can be intimate, relaxed, cozy. Yet if you are living in a big city such as New York or Sydney, chances are, you're stuck in an apartment the size of a shoebox, which can feel limiting.
Here are 5 simple steps to turn that crowded and claustrophobic space into a cute and compact one:
1. Get organized. 
It's a fact that you'll feel clearer, lighter and brighter if the room you're living in is, too. Clutter eats away at space so, if you're living in something pint-sized, you have no choice but to be practical (with a capital P).
Look for unused space that can double as storage: under the bed, atop cupboards. Don't stuff any old thing up there! Invest in some cheap storage boxes and make things easy-to-find.
If you want a super-airy feel, the best trick of all is to leave the shelves on display minimal or empty, which is totally achievable if you commit to de-cluttering each season.
2. Zone out. 
Make every bit of the room count by setting-up zones.
It could be as simple as having a sleeping space at one end of the room, and keeping your storage space at the other. By defining what each section of a room is for, you'll be able to use it to its' full potential.
3. Use an optical illusion. 
For centuries, people have employed all kinds of tricks to create the illusion of space. Using mirrors will instantly make a space look bigger. A wall of mismatching frames, for example, is a cute way to give the appearance of more space.
If you can paint the wall, use a light, cool color. (Note: dark, warm colors do the opposite and absorb light, making a room look smaller.)
If the ceiling is low, vertical stripes will make it look taller. If it's narrow, horizontal stripes will make it look wider.
4. Create a focal point. 
Accentuate the positive! Find something you love to hang on the wall or the ceiling so that it lifts your gaze!
Often larger pieces work surprisingly well in small rooms. Going for an oversized chandelier or picture gives the impression you have more space than you actually do. It's an interior stylist's rule of thumb: when in doubt, scale up!
5. Keep it simple. 
Nothing says cramped like an over-stuffed space with heaps of different colors, patterns and frills and twills.
Instead, try keeping the whole apartment to a unified scheme. Pick just one or two colors, and a couple of patterns to compliment it.
Having one word to define what you want the space to be can really help with this. ie: calm or cozy or zen. 
By implementing these ideas, you should have a small intimate, relaxed and cozy sanctuary in no time.