Heal Addictions Through Breathing and Relaxation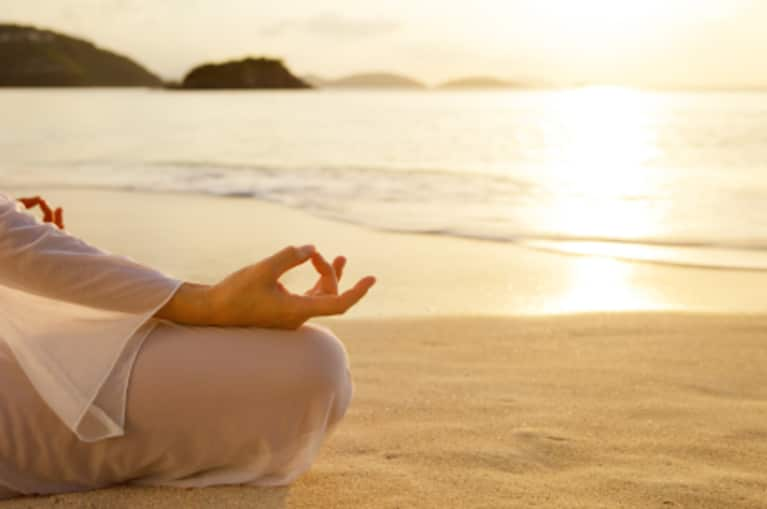 What does the word addiction mean to you?
Notice how your body and mind react to this word. How do you judge the word addiction itself?
Realistically, we all have the tendency to be addicted to something, whether that means routinely brewing our morning coffee to get going, lighting up a cigarette, or finishing the day with a glass or two of cheap merlot.
When does a harmless habit become an addiction?
Stereotyping leads us to believe that an addict is someone who hides in a darkened room slobbering in a corner, his health shattered and his life in ruins, or a homeless down and out nursing his cider on a park bench.
All too often, those who suffer from addiction issues are highly educated, warm, open-hearted souls with a great need to please those around them, especially family and friends. Unfortunately, family and friends see the harsh reality of what life as an addict has to offer. Family and friends need regular guidance and support to help them through these times; they should be encouraged to seek regular support, even as much as the addict themselves.
It's vital that each individual knows they have the power to heal himself. We have all the tools deep within ourselves to master recovery. Breath awareness and relaxation is a gentle reminder to access inner strength. This alone can be a wake up call or a gentle nudge, and is often strong enough to allow the healing to begin.
Healing Addictions through Breath Awareness
The majority of people believe that they know how to breathe correctly. We take the breath for granted because not only do we rely upon it to survive, but it's also an automatic action of the body.
So why is it so important to pay close attention to the breath? A simple act such as optimizing the breath can correct internal and energetic balance. Major psychological changes will occur through the increase of oxygen levels which in turn has a powerful effect on all the body's systems.
Stress is steadily on the increase among everyone, regardless of whether or not you are an addict. In low doses, stress is necessary for survival, but when it reaches chronic levels, it can be damaging.
Lack of sleep due to addiction creates more stress and can cause poor physical and emotional health. Even if you're one of those people who is rarely sick, remembering to breathe can help you look better, feel more rested and can assist in increased longevity.
The Benefits of Breathing and Relaxation
Empowerment and Self Confidence: Breathing helps to open the chest which facilitates with emotional balance, mental clarity and increased coping skills.
Oxygen increase: Increased oxygen brings more energy and vitality to the body helping to reduce mental and physical fatigue which helps reduce the need for artificial stimulants.
Inhalation: Opens up the body bringing with it a natural sense of confidence.
Exhalation: Relaxes the body on all levels.
Improvements with circulation: Relieves congestion while oxygen and nutrients are increased to all cells, organs, muscles, blood and bones.
The whole body and spirit relax: A natural way to look and feel more rested, nurtured and accepted. With this sense of calmness it allows you to become more connected to your deeper self, opening up more to kindness and being loved.
The Physical Benefits of Breathing
Relaxes muscle spasm and assists in relieving and releasing tension.
Helps to increase flexibility and strength in the joints – when you breathe easier you move easier.
Body balance and awareness are maintained as well as the ability to recover faster from stress and over exertion.
When allowing ourselves to breathe correctly it gives us permission to relax, step back from our daily routine and then from a place of total awareness we can move forward with our lives.