7 Ways to Deal With Emotional Eating During the Holidays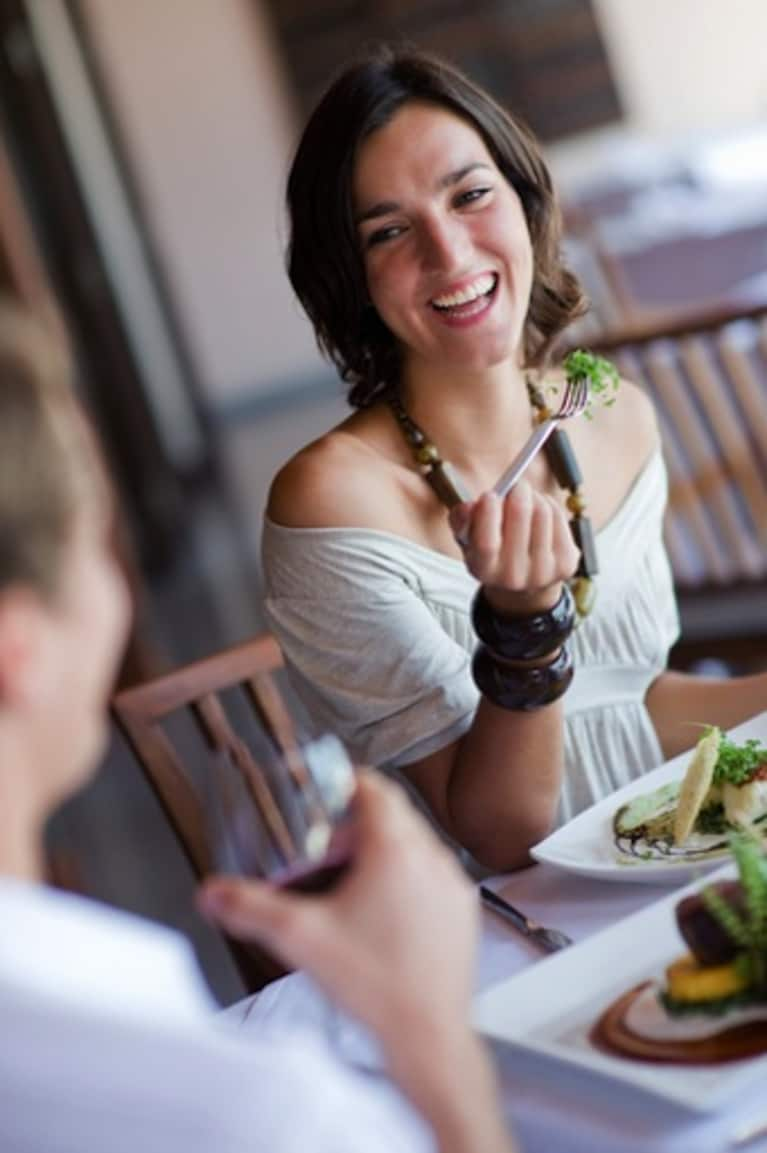 The holidays can be challenging for everyone, but they can be particularly uncomfortable for someone attempting to heal his or her emotional eating.
Here are 7 keys to help you navigate this season if you're struggling with emotional eating:
1. Develop a daily connection practice. 
Make time each day to connect to your deep, wise, self. This can take as little as 5 minutes. A few ideas: do a few yoga poses, take a walk in nature, journal, meditate, read passages from inspirational texts, sit in silence following your breath.
From this grounded place, we can observe our thoughts and feelings without becoming tangled in them. From this stance, we feel supported and more able to cope. This is a more peaceful alternative to using food as a coping strategy.
2. Make self-nurturing a priority. 
Self-care isn't selfish, it's vital in order to fill us up so that we can be there for others without resentment or exhaustion. Do something for yourself each day which is completely nurturing. If we take time for self-care, we are less likely to turn unconsciously to food for comfort. Here are some ideas:
Make time to rub lotion into your hands or body
Take a bubble bath
Allow yourself to really enjoy your shower
Take a walk in nature
Say no to something you really don't want to do
Say yes to something you want to do but wouldn't normally allow yourself
If you get really stuck, close your eyes, breathe love deeply into your heart and ask "what would love do" see if an answer comes.
3. Plan ahead. 
If you're facing a situation that you find challenging (such as a holiday party), take time to prepare yourself mentally. Perhaps you can extend your connection practice that day, or spend a few minutes before the event sitting still, breathing, or reading something that inspires you. Perhaps you can speak to a trusted friend who will be at the event. Tell him or her that you feel anxious, and see if they are willing to support you. Check in with yourself and see if there is something that would really help you cope with the situation.
4. Ask for support. 
Learning to reach out for support rather than reaching out for more chocolate can be so liberating! Being vulnerable and asking for help can be frightening, especially if you are used to giving rather than receiving. Begin by asking someone you really trust: see if they'd be willing to support you, either by listening or perhaps helping out with a small task.
Another idea: gift yourself with some support from a therapist during the holiday season. If we don't learn to get comfortable asking people to help us, we are more likely to use food as a coping mechanism.
5. Recognize your specific food triggers. 
Are there specific foods that you tend to reach for during challenging times, or that trigger your binges? Knowing this can be very helpful; you can decide to keep those foods out of your household. If your partner or children complain, explain that these foods are challenging to you and suggest tasty alternatives.
If you're going to be at an event where you cannot control the food provided, plan ahead. If you enter the event feeling calm and peaceful, you'll be more likely to feel strong enough to avoid your trigger foods and choose alternatives instead. Remember that it's perfectly OK to say no thank you in a loving way.
6. Be assertive, and use the power of no. 
Often we say yes when we really want to say no to and end up with resentment. Remember: We do not need to try to please everyone.
Stop forcing yourself to do things you really don't want to do. Look into your heart, be honest with yourself and choose what is most nourishing for you in the moment. Honour your needs, it is not selfish, it is necessary. You cannot help others if you are burnt out, exhausted and resentful. Take time for yourself and then you will have enough to give to others without feeling depleted.
7. Breathe. 
Take time to stop and breathe during the day. Follow your breath flowing in and out, especially at times when everything seems to feel like too much. Imagine love entering with every inhale and anxiety leaving with the exhale. I like to set my phone so that is buzzes every hour, it helps me to remember to breathe deeply, relax my shoulders and let go of the tensions in my mind and body.
Wishing you all a peace-filled holiday season!