When You Say I Love You + People Don't Respond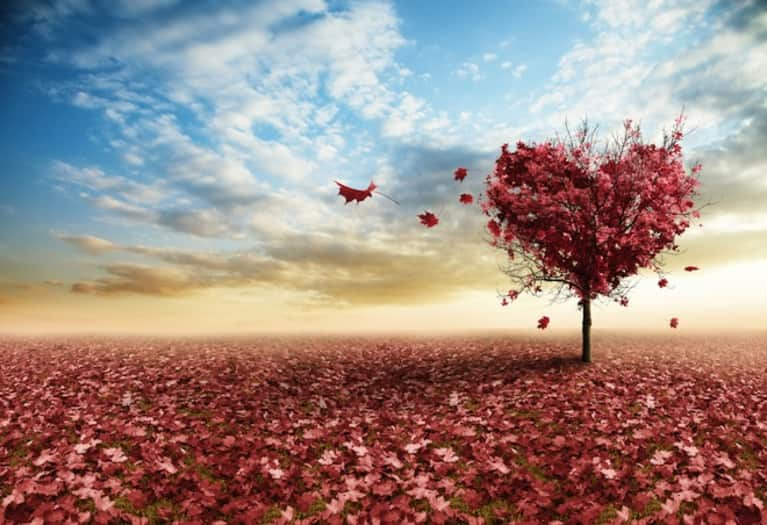 The brilliant thing about the worldwide web is that it gives us data. It tells me the search terms readers around the world have used to find our stories at Yogi's Basket, an online magazine that I founded.
Recently I saw the search entry "When you say I love you and people don't respond," and a tear came to my eye.
I winced, feeling total empathy and my own not-too-distant memory of such a moment.
How nourishing it is, as we grow older, to learn that most people go through all the same shit as we do. We're all facing the same school of hard knocks.
What is there to learn about loving someone who doesn't love you back? What is the definition of love? How do you know if you're in love? Why is love such an alluring and formidable mystery?
I once loved someone so much that I became totally addicted to and dependent on his attention. I told myself stories about the relationship: As soon as he loves me, when he asks me to move in with him, when he's calling me four times a day, when I get a nickname, then I can be at peace and everything will be perfect.
Like a geisha wrapping her toes in silk ribbons to make her feet delicate and childlike, I totally ignored my intuition, which was screaming at me to stop and forced myself to continue a relationship in which I was terribly unhappy.
You should never have to pluck up the courage to tell someone you love him in the fear he won't respond. On the day I spoke those true words, I think I knew deep down I'd get no response.
Not surprisingly, this didn't prepare me for the pain.
It felt like a slow tortuous death: the pit of my stomach filled with anxiety, embarrassment and foolishness. My ego was totally deflated.
Do you need to know pain in order to know love?
Maybe.
Do I regret my experience?
Never.
Yoga has helped me appreciate that every experience, whether we're in total bliss or suffering, is self-created and our greatest teacher.
What a beautiful thing it is to be in love! Like Gollum and his ring, we think once we find it we must never lose it, we must hold on to the precious that provides us with this feeling and never let go for dear life.
But as a matter of fact, people do come and go. Situations, stories, relationships, faces like split seconds pass through, grey waves crashing on a rocky coast.
If we are constantly looking outside of ourselves to create a feeling of happiness we will NEVER be content. It may arrive momentarily, but will be taken away just as suddently. It's the ultimate illusion.
You could get the captain of the All Blacks to marry you, it would be very nice, I'm sure. But until you accept and appreciate that what you are searching for resides in your own inner most self, that you've always had it, it hasn't gone anywhere, you step out in to your true, luminous, ever desirable power.
Then my dear, you can walk up to the local dairy owner while purchasing Monday's pint of milk and profess your wildest love– and if he shouldn't respond – observe any internal resistance, retreat to higher ground, and come back to your practice, back to expanding your consciousness. Hum along with The Beatles' as they sing no truer words "The love we take is only equal to the love we make."