How Crossfit Changed this Yogi's Life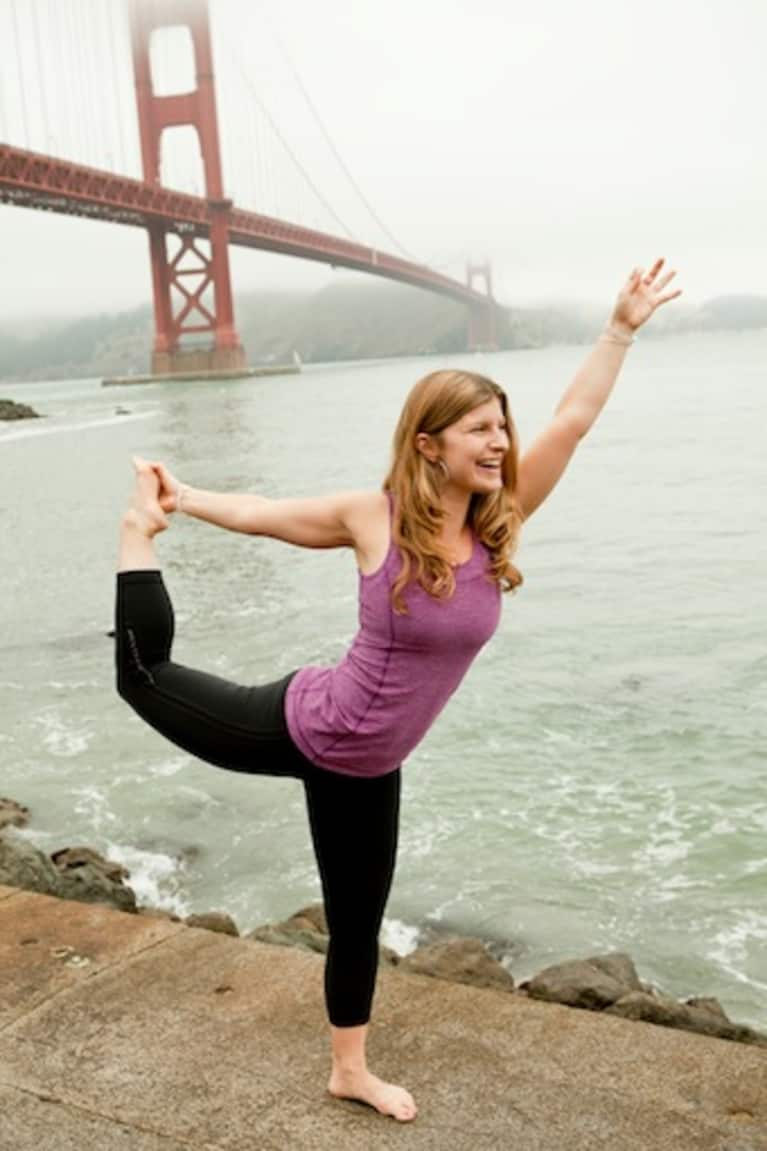 After a 12-hour day teaching and practicing yoga, I'm heading back to San Francisco Crossfit, where I watched the sunrise this morning.
Every Thursday night, a group of committed athletes from all over the city (and frequently the world), gather at the outdoor facility for an hour-long "Movement and Mobility" class with Kelly Starrett, Owner of San Francisco Crossfit.
As I walk through the parking lot gate, I hear Mumford & Sons blasting from the muffled speakers.
Inside the gate, there's a community of 20 athletes of all colors and sizes breathing heavily as they approach the end of their workout. They're doing 50 pull ups for time (and quality).
As I pass, I hear someone remark, "What's the yogi doing at Mobility class? It's like a mathematician going to a high school algebra class."
So what am I doing here?
Why did this yogi dive into Crossfit?
In a word: love.
Remember that blissful feeling you had the first time you walked out of a yoga class?
Or the sense of relief that washed over you after achieving something that once seemed completely unfathomable, like finishing a 10K race?
Or simply the contentment you feel after over-ordering at your favorite restaurant surrounded by your closest friends and loved ones?
This is how I feel at Crossfit.
Crossfit, defined as "constantly varied, high-intensity functional movement," was developed by Greg Glassman to provide individuals of all experience levels with an accessible approach to health and fitness.
Crossfit combines signature movements from Olympic Weightlifting/Power lifting, Gymnastics, and Metabolic Conditioning/Endurance to create workouts that change daily.
Over the course of five days at a Crossfit gym or "box," you'll experience everything from 400-meter sprints, to heavy deadlifts, to ring dips, handstands, pull-ups, push-ups, and squats.
The nature of the workout programming is to prepare individuals for anything life could throw at you both physically and mentally.
At Crossfit, routine is the enemy.
Kelly Starrett, Carl Paoli (watch their videos!), and the team at San Francisco Crossfit have taken the methodology miles further and created a space where functional, safe, and good movements are celebrated like The Giants winning the World Series.
This is where the yoga appears. Yoga is movement. When taught and practiced effectively, it's safe and good movement that can shift your mental, physical, and emotional perspective.
Although Crossfitters -- meat eating, paleo, tattooed, swearing firemen -- look drastically different from vegan, chanting yogis, the intention is the same: good movement is good movement. A healthy, balanced life is the ultimate goal; and having an inspiring, supportive community in the process is what makes it all worthwhile.
When I discovered yoga over ten years ago, I immersed myself in a lifestyle that has never stopped inspiring me with its boundless possibility, innovation, and creativity.
Since adding a regular Crossfit workout routine to my vigorous schedule as a Yoga teacher and practitioner, I've become stronger and more stable in my body, my mind, and my yoga practice.
More importantly, my ability to see bodies and recognize misalignments in yoga postures has dramatically improved as a result of studying functional movement at San Francisco Crossfit. And lastly, on a purely superficial level, I've lost 15 pounds and look better naked.
So what are you waiting for? Your Crossfit yoga practice is waiting for you…and the timer starts now.