10 Ways to Breeze Through the Holidays Without Getting Bloated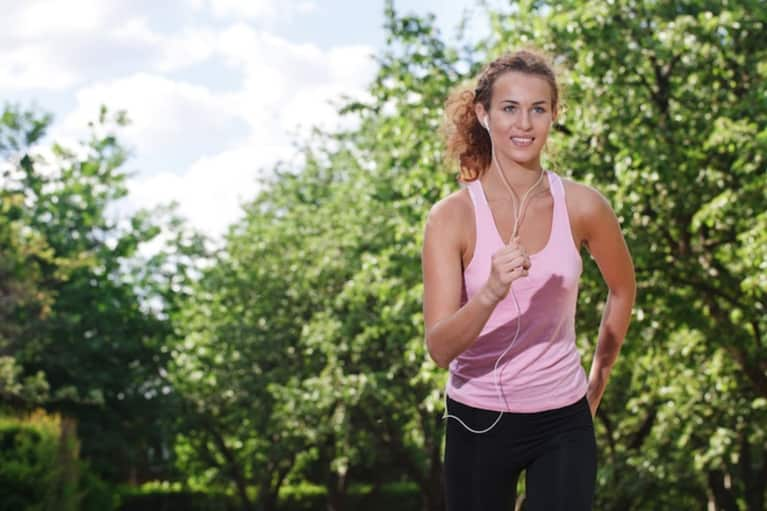 Yes, you can get through the holiday season without feeling like you need a brand new start on January 1. In fact, you can be that svelte version of yourself on New Year's Day. Here are 10 to help you breeze right through this holiday season with vigor and energy!
1. Feed your soul. 
Yes, it's important to maintain a nutritious and balanced diet, but there are other factors that feed our soul, such as spending time with friends and family, doing physical activity, having a spirituality practice and working at a satisfying career. When we are unhappy or malnourished in one of these areas, we tend to over-rely on edible food.
Use this time of the year to do a personal check in. How has your 2012 been so far? What changes would you like to see for yourself in the New Year that will give you more personal fulfillment and nourishment?
2. Drink more water.
Most people are chronically dehydrated and often mistake thirst for hunger. Before you sit down for a meal, drink an 8 ounce glass of water. When you finish your meal, drink another glass. If you feel hungry between meals, try drinking a glass before you give into a craving. In addition, try to limit your liquid calories from soda, juice and sugary coffee beverages. If you go out to dinner or a party, try drinking a few glasses of water before anything else and then ask yourself if you really need all of that sugary alcohol.
3. Eat breakfast and don't skip meals. 
Skipping meals causes your blood sugar levels to peak and dip, thereby affecting your energy and moods. If you skip breakfast or lunch, you will most definitely overeat later in the day because you're starving! When you wake up in the morning, be sure to have something by 9 or 10am, even if it's fresh pressed juice or piece of fruit.
You only need something light in the morning to tide you over for your mid-day meal anyway. If you know you're going out to dinner or to a party later that evening, try making a smoothie before you go so your blood sugar is stable and your desire to eat when you get out is less.
4. Eat REAL food. 
Try shopping only in the aisles of your market where food is still alive. Avoid the middle aisles, which are loaded with products containing high-fructose corn syrup, soy, or a long list of unpronounceable ingredients. These tend to be highly processed, lacking the nutrients your body needs. Also, they're often loaded with empty calories that will increase your cravings later. When you're at your parties, stay away from anything you would not have bought yourself. Look for the live food or bring it yourself!
5. Add more plant-based food to your diet and to your holiday meals. 
Plant foods are typically lower in fat and calories and higher in filling fiber than meat, dairy and processed foods. In addition, they are loaded with essential nutrients. When I go to a party and am bringing a food, I always make a delicious plant-based appetizer or a side dish that I know can be the staple of my meal that evening.
6. Chew your food thoroughly. 
Digestion begins in the mouth. By chewing your food better, your body will better assimilate nutrients. The rest of your digestive system does not have teeth, so let the ones in your mouth do the job they're meant to do! When you chew more, you will slow down your eating. It takes about 20 minutes for your brain to register that it is full. By slowing your eating, you'll feel full and satisfied on less food. Eat less, weigh less.
7. Eat mindfully. 
Turn off the TV. Walk away from your computer. Do not eat while you're standing up or while you are driving. Take the time to sit down and savor the food you are eating with no distractions. Your body knows the difference. Your digestive system takes in all of your stresses from your external environment.
8. Exercise more.
Find a little bit of time (even if it's 20 minutes!) to get yourself moving and do some type physical activity. Find exercise you enjoy so you will be able to sustain it. No one ever said they wished they hadn't done their workout after it was over.
9. Rest well and find time to relax. 
You may find that you have more personal or social commitments during this time of the year that will begin to wear you down. When your body is a sleep-deprived or stressed, you'll crave energy from caffeinated drinks and sugary snacks. Your body is in a deficit and now it's just robbing the bank for energy it does not have. The cycle continues and you will crave more sweets. Don't over extend yourself!
10. Schedule time to have fun! 
Boredom and stress can lead to overeating. Make sure to take time to laugh, play and participate in activities that bring you joy. Celebrate the end of the year and the beginning of a new one!