8 Simple Ways to De-Stress Your Holidays
December 8, 2012 — 15:37 PM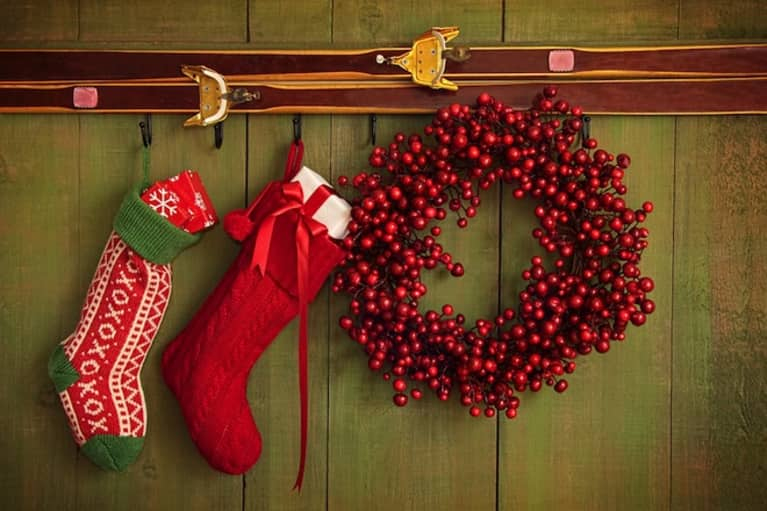 'Tis the season to be jolly. Really? For some of us, it's more of a mixed bag. The holidays are filled with family pressures, travel, visitors, financial worries and high expectations.
All of this is complicated by the added burden of the need for perfection. When perfection falls short, which it often does, we become disappointed and frustrated. Wouldn't it be nice if you could keep it simple and practice some mindful self-care techniques?
You might find yourself actually enjoying the holidays again.
Here are 8 simple ways to survive the stress of the holiday season.
1. Be realistic
Lower your expectations just a little. Let go of idea of the perfect holiday and find a middle ground instead. Can it be less than perfect and still be enjoyable?
When you allow yourself to let go of over the top expectations, what do you notice about your stress level?
2. Be present
Find a quiet spot and let yourself be still. Feel your feet connected to the ground. Take deep full breaths in and out through your nose.
Allow yourself to "be" for a moment.
Connect with all of your senses.
What do you see? What do you hear? What do you feel? What are your thoughts? What do you smell and taste?
The present moment is really all that we have. Connecting with this reality can help you reground yourself.
3. Practice an attitude of gratitude
It is so easy to forget all that we have. Being grateful is a huge mood booster. When we are grateful we are able to see new possibilities and we attract more goodness in our lives.
At the end of each day, take the time to be grateful for three things. What do you notice when you feel grateful for what you do have?
4. Meditate
Meditation practice is proven to reduce stress and anxiety. Take a few minutes to sit with your mind. Even a short practice of 5 or 10 minutes can bring more balance, calmness and inner peace during the holidays.
5. Allow yourself to do just one thing at a time
If you are enjoying a meal with family, turn off the cell phone and just enjoy the meal without multitasking.
Sometimes less is more. If you simplify your approach to the season, you make more space and more time to relax and enjoy the people around you. What can you let go of?
The greatest gift we can give each other is the gift of being fully engaged with each other.
6. Move more!
Get thyself into the fresh air.
Make a habit of getting a few minutes of nature everyday. Listen to the sounds of nature. Notice the beauty around you.
Bundle up and take brisk 30 minute walk. It is a great way to boost your mood and burn some calories while you are at it.
7. Practice yoga
Getting on your yoga mat brings you back into your connection with your body and your breath.
Lie in Savasana (corpse pose). Place both hands over your heart and send yourself loving energy, compassion and forgiveness.
Your yoga practice is where you cultivate greater non-judgment, trust, patience and the ability to let go.
8. Get Support
You don't have to go it alone. If stress is overwhelming you during the holidays, seek the support of a mental health professional.
**
With some mindful attention you can find the balance you need not only to survive the holidays but also actually enjoy yourself. What are some of the ways you are reducing holiday stress?