7 Habits of Highly Effective Eaters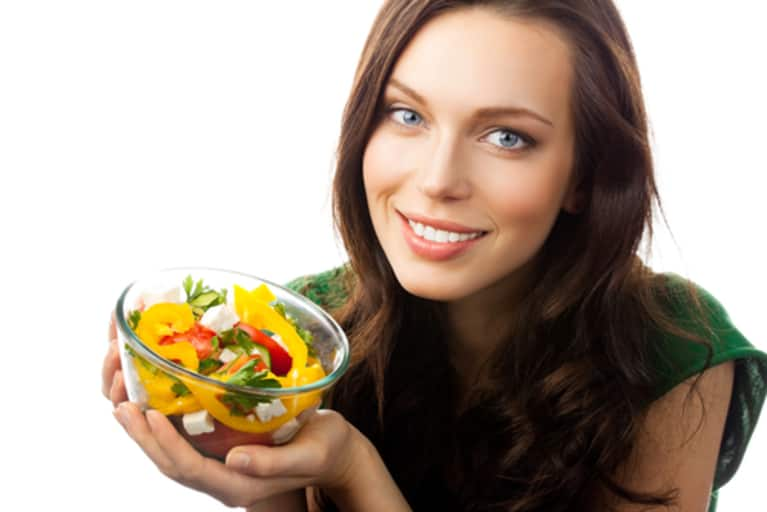 As an adventurer in health and conscious nutrition, I have tried a number of diets and lifestyles over the years: macrobiotics, raw food, vegetarian and veganism, paleo and gluten-free.
Now I take a flexetarian approach and combine the various traditions with a lifestyle that works for me and my family. I do this most days and know I'll get back if I fly too far off track.
Here are some of the habits I've found most helpful:
1. Eat lots of vegetables. 
Raw, steamed, roasted, boiled or baked. I eat as many vegetables as I can in whatever form they come in. Vegetables have the highest nutrient quantity and quality per calorie and are delicious and satisfying when prepared well.
2. Drink fresh juice. 
I do this first thing in the morning and keep it simple and tasty with 2-3 stalks of celery, 2 carrots, a bunch of parsley and half a green apple. These ingredients are accessible and easy to find organically grown.
3. Enjoy some soaked legumes and grains.
Soaking makes grains and legumes more digestible. I also know that if I start soaking something then I need to follow through and make a home cooked meal. A nice pot of soup, a hearty stew or slow cooked casserole is always a hit at my house.
4. Just say no to GMO.
Genetically modified foods have gotten a lot of bad press and for good reason. Bottom-line farming is hard on the planet and the overuse of herbicides, pesticides and fungicides is detrimental to our health and the environment.
5. Eat quality meats and seafood. 
Think about it, factory farmed meat is basically animals on soda. They are eating corn and getting obese, just like humans eat and drink high fructose corn syrup and get obese. Need I say more?
6. Enjoy dairy as a treat. 
I hate to say it but I can't endorse cows milk, cheese, or ice cream as a health food. With coconut, soy, and nut milks and ice creams on the market, it's a better choice to keep it plant strong on a regular basis.
7. Go easy on the sweet stuff. 
I envy anyone who doesn't have a sweet tooth. I make peace with mine by having healthy treats and not setting my standards too high. I keep gluten-free treats on hand so if I get a craving here or there I can satisfy it with something that fits in with my other healthy habits.
I'm not an all-or-nothing person, but I find that it's easier to keep it all in balance when I stick to good eating habits. Plus a healthful diet keeps me looking and feeling my best!